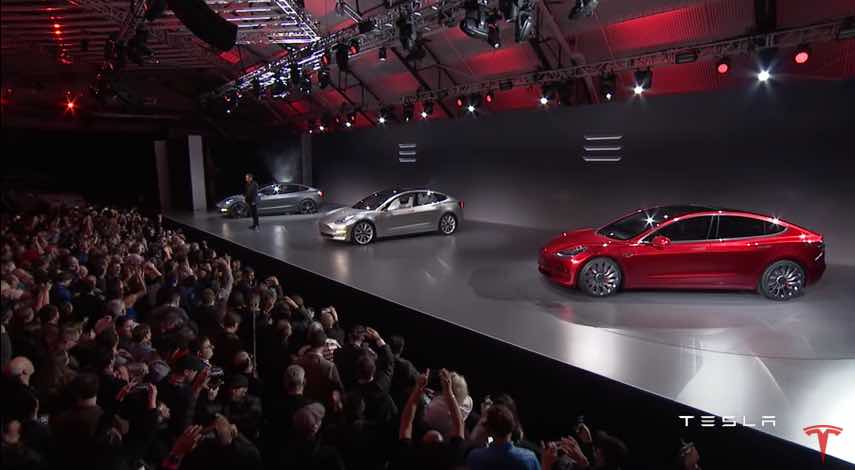 Short Bytes: Tesla has finally unveiled its much-anticipated Model 3 car that starts from $35,000. The car will ship in late 2017 and extend Tesla's reach to newer countries like India, Brazil, South Africa and more. Read more to other details about this car.
A
t an invitation-only event in Los Angeles, Tesla Motor unveiled its Model 3 sedan. This is the fourth production from
Elon Musk's Tesla
electric car company.
The unveiling of the car took place one day after a day of huge anticipation with thousands of people waiting in line at Tesla showrooms to place $1,000 deposits for the car. It looks like Tesla Model 3 is the new iPhone.
Within past 24 hours, more than 115,000 people have made reservations. Tesla CEO Elon Musk revealed this fact as he showed off the next-gen electric car with an aerodynamic and attractive design. The car is expected to go on sale at the end of 2017 as company's first mass-market model since it was founded in 2003.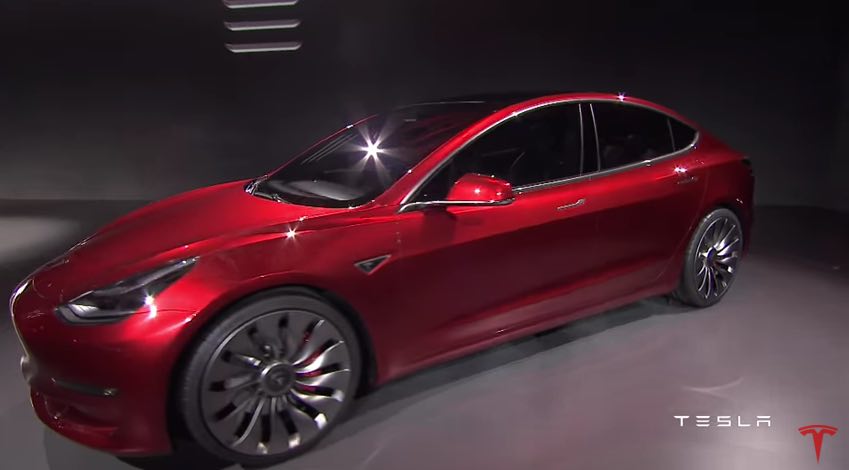 Elon Musk said that car will seat five adults comfortably with a minimum range of 215 miles. It touches 0-to-60mph under 6 seconds. All Model 3 versions will include support for Tesla's high-speed Supercharging network.
To take you "where you want to go", Model 3 will have a total of 7,200 Superchargers by the end of 2017, according to Musk. He also said that it'll be one of the safest cars in the world and "you will not be able to buy a better car for $35,000, even with no options."
Just like the older Model S, the Model 3 will come with rear-wheel drive and all-wheel drive version. Unlike the 17-inch touchscreen in Model S and X, Model 3 will feature a 15-inch touchscreen inside.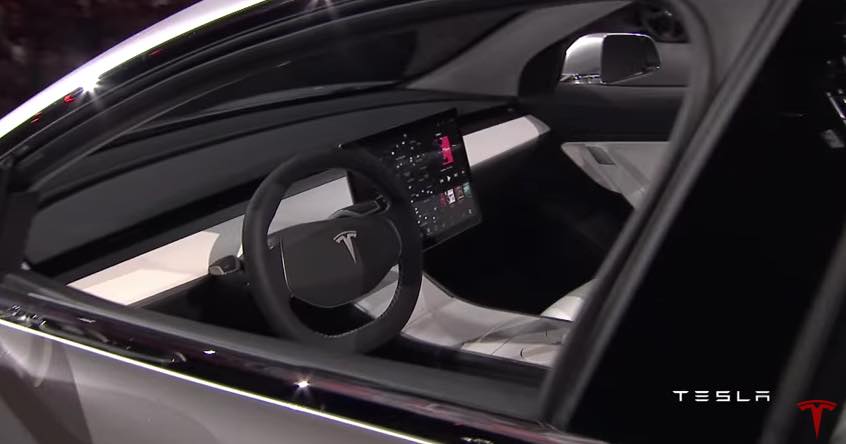 Tesla Model 3 will expand Tesla's territories to more countries. "Adding several more countries to Model 3 order page tonight. Check for details, but will include India, Brazil, SA, SK, NZ, Sing & Ireland," Musk said in a tweet.
Elon Musk knows that Model 3 could be the future of company and he Musk thanked Model S and Model X buyers who funded the development of the car.
Here's the complete launch video: