The future Tesla Model 3 Challenger, the BMW i4 concept electric car, has been revealed online as the Geneva Motor Show shuts down due to the Coronavirus threat. The BMW group went live today on its social media platform for the premiere of pure-electric BMW concept i4.
The all-new i4 will join the list, including BMW i3 EV and i8 hybrid as a successor. The i4 electric car will launch in 2021. However, experts believe that the overall design is already like a production-ready model. Furthermore, it will have the next generation 4 series spec.
BMW i4 concept electric vehicle specifications:
Performance and Range
The electric car will have an 80 kWh battery pack and a single motor. The motor will be able to create a maximum power of 530 HP (395kW). The company claims the BMW i4 electric car can go from 0 to 60mph in just 4.0 seconds. Tesla Model 3 Performance can do it in only 3.2 seconds; however, it comes equipped with dual electric motors.
Apart from its performance, the BMW i4 has an EPA range of 270 miles (434 kilometers). Earlier it was claimed by the company that the i4 concept electric car will have a battery range of around 600 kilometers; however, it's only as per European norms WLTP and not according to the stringent EPA norms.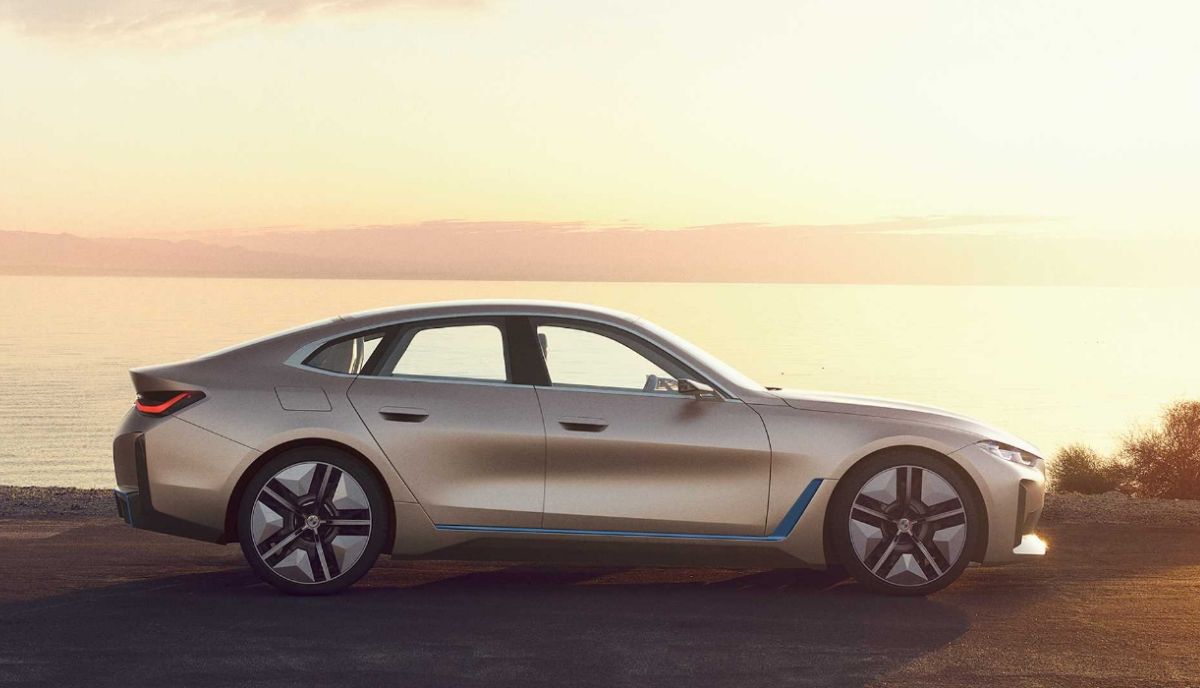 If we compare the BMW i4 electric car with the competition, then Porsche Taycan has an EPA range of 201 miles. On the other hand, MG ZS EV and Hyundai Kona have a battery range of around 210 miles and 280 miles, respectively. However, BMW seems far ahead of the competition with its i4 electric car, at least on paper. But EVs in other segments can give a fierce competition to the i4, for example, Hyundai Kona has almost the same electric range.
Design
In terms of design, styling, and interiors, the BMW i4 electric vehicle looks good and gives the impression of a future generation vehicle. Although it's a concept car, the production model will be almost the same as the concept. The BMW i4 will sport a wide stylish grille, and the company hints that it will contain sensors. However, what type of sensors it will have is still not specified.
Price and launch date
The company has not disclosed any information regarding the pricing or the launch date of the electric sedan. However, it has been confirmed that the car will hit the roads in 2021.