The latest Tesla Killer: Lightyear One electric car can drive from Amsterdam to Paris, on a single charge. Yes, you heard that right, the Lightyear One is the long-range EV a lot of people were waiting for.
Lightyear One achieves such a high range through a number of design elements. The design of this car focuses on improving its efficiency as much as possible. The car employs uniquely designed solar panels, a super smooth aerodynamic design, and a brand new four-wheel electric motor to get this level of efficiency.
The solar panel works in conjunction with the electric battery and adds 12 km of range to it after every hour of driving in sunlight. Thus allowing a free surge of energy to be captured by the car whenever it's in sunlight.
Here's all you need to know about the Tesla Killer: Lightyear One Electric Car
Tesla Killer: Lightyear One Electric Car Specs, Design, Features, Launch Date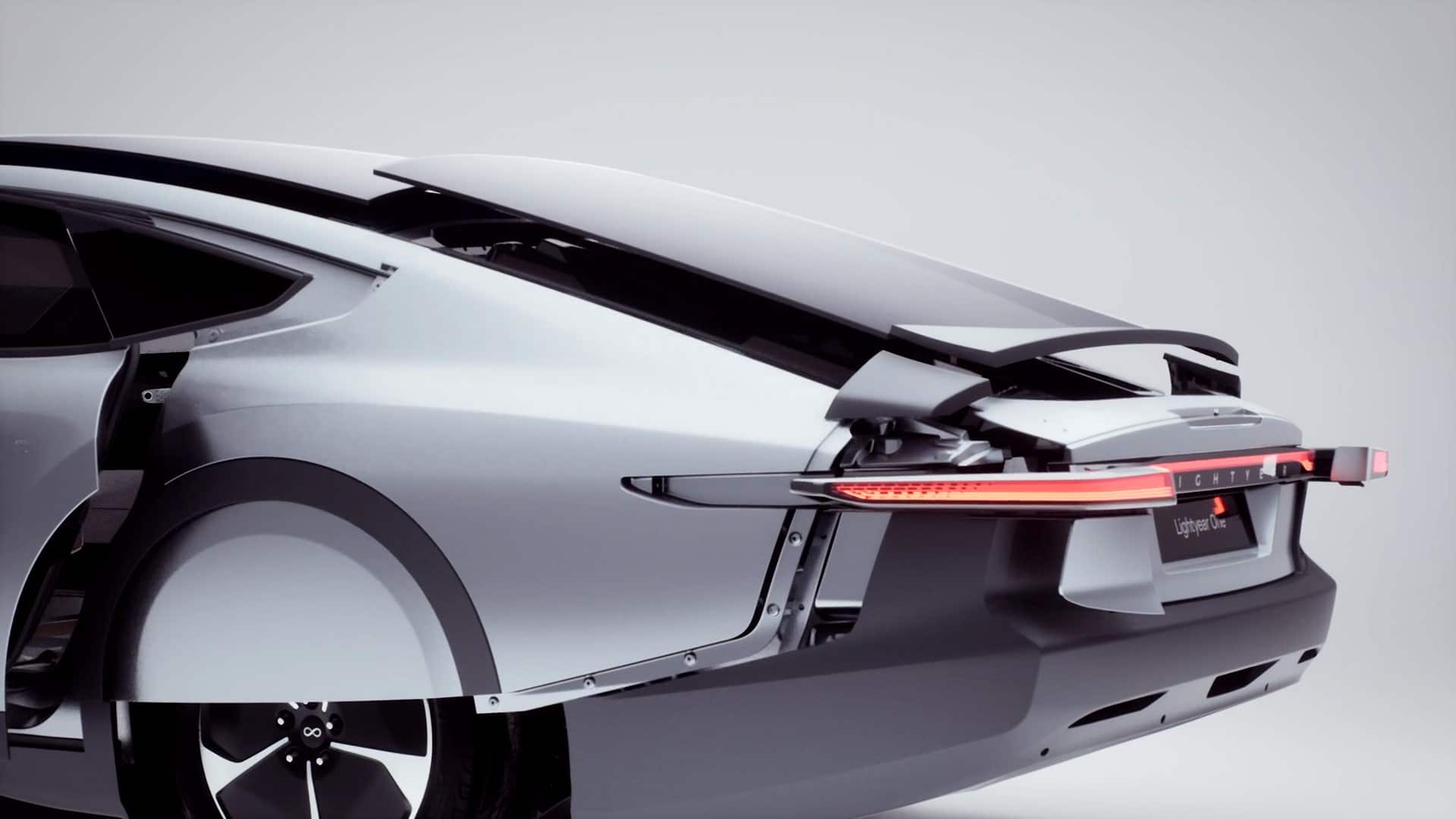 There are two ways of maximizing a range in an electric car, you can either use a super big battery or make your electric car very efficient. Some companies, like Porsche, follow the former method. They have used a large battery in their Porsche Taycan electric car but the car itself isn't very efficient, which has resulted in a meager range of 200 miles for the Taycan.
Tesla follows both of the above-mentioned approaches. They use a large battery, a 100 kWh lithium-ion battery in the Model S, but also make their EV super-efficient. Therefore, their Tesla Model S Long Range has a range of 370 miles, according to EPA.
Lightyear One is a company that follows the design principle of making its electric car super-efficient. Don't get me wrong, they do have a fairly big battery, but they make sure to maximize the extraction of every possible mile from it.
The Lightyear One electric car employs four electric motors, comprising of a single moving part, which sits inside each wheel of the car. This enables the car to move efficiently and also enables advanced torque vectoring.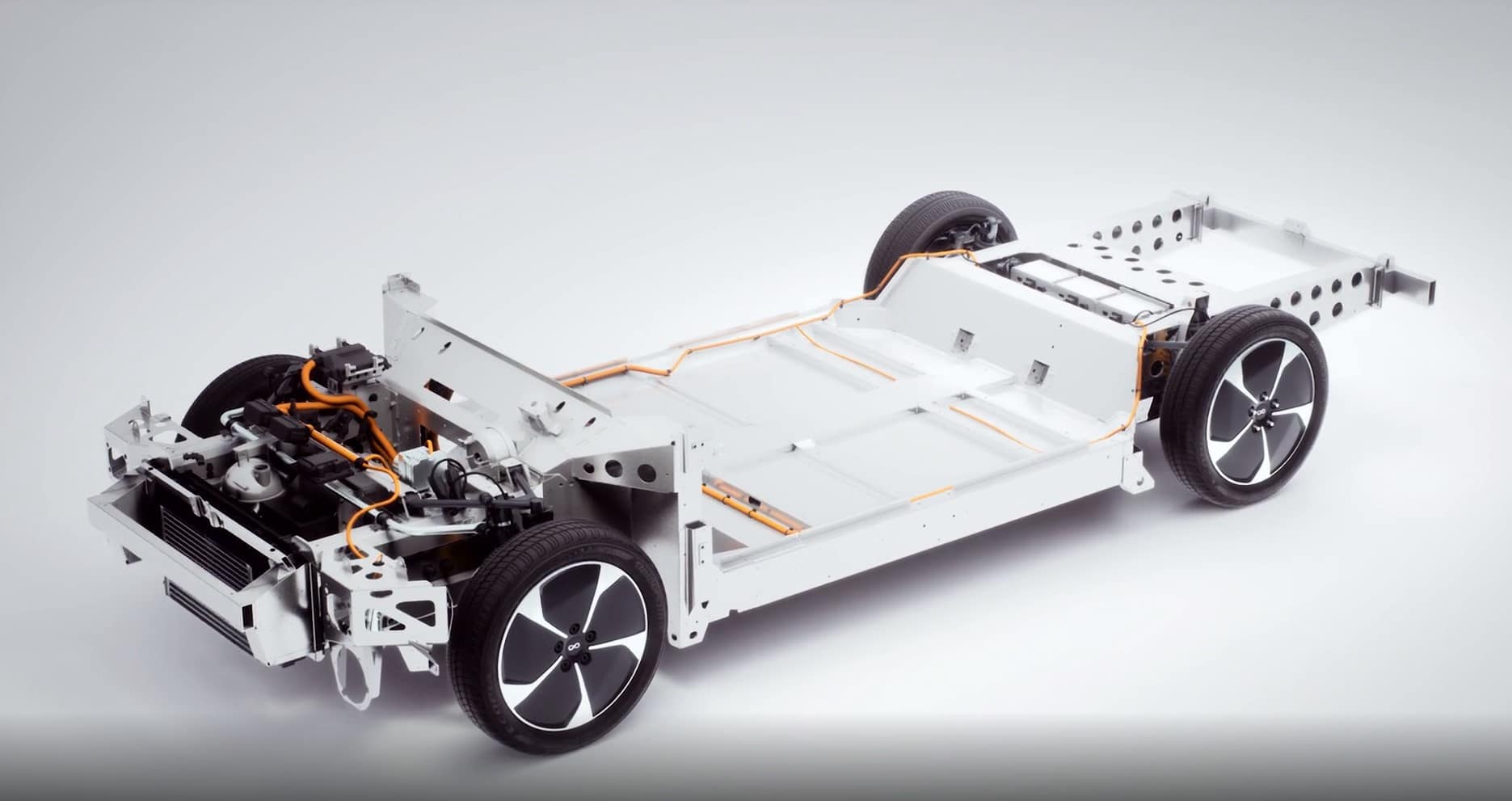 Manufacturers have tried to minimize the drag in every way possible. There are no door handles, only a button which when pushed opens the door. The side mirrors have also been replaced with cameras and the wheels have been completely closed off to avoid any car passing through it.
The second method the makers of Lightyear One have adopted to increase the efficiency is to reduce the car's dependence on the electric grid. That's why the hood, roof and the back of the car are lined up with hundreds of tiny solar panels.
Solar panels, depending on where you live and how you drive, will add up to 12 km/hr of range using solar charging. There's also a really cool calculator on the car's website that can be used to calculate how much free driving range you'll be getting, based on where you live.
Overall, manufacturers have tried to reduce the weight of their electric car, by improving efficiency thus avoiding the need for a big battery. They have added different methods of charging your car, so it becomes an easy car to own and drive, no matter where you live.
Excluding solar charging, the Lightyear One can gain up to 570 km of range by charging for one hour at a 60 kW fast charger. The Lightyear one can also go from 0-100 km/h in 10 seconds and has a space for 5 adults.
The company claims an average consumption range of 83 Wh/km. For comparison, a Tesla Model 3, traveling at 120 km/h, has a consumption rate of around 250 wh/km.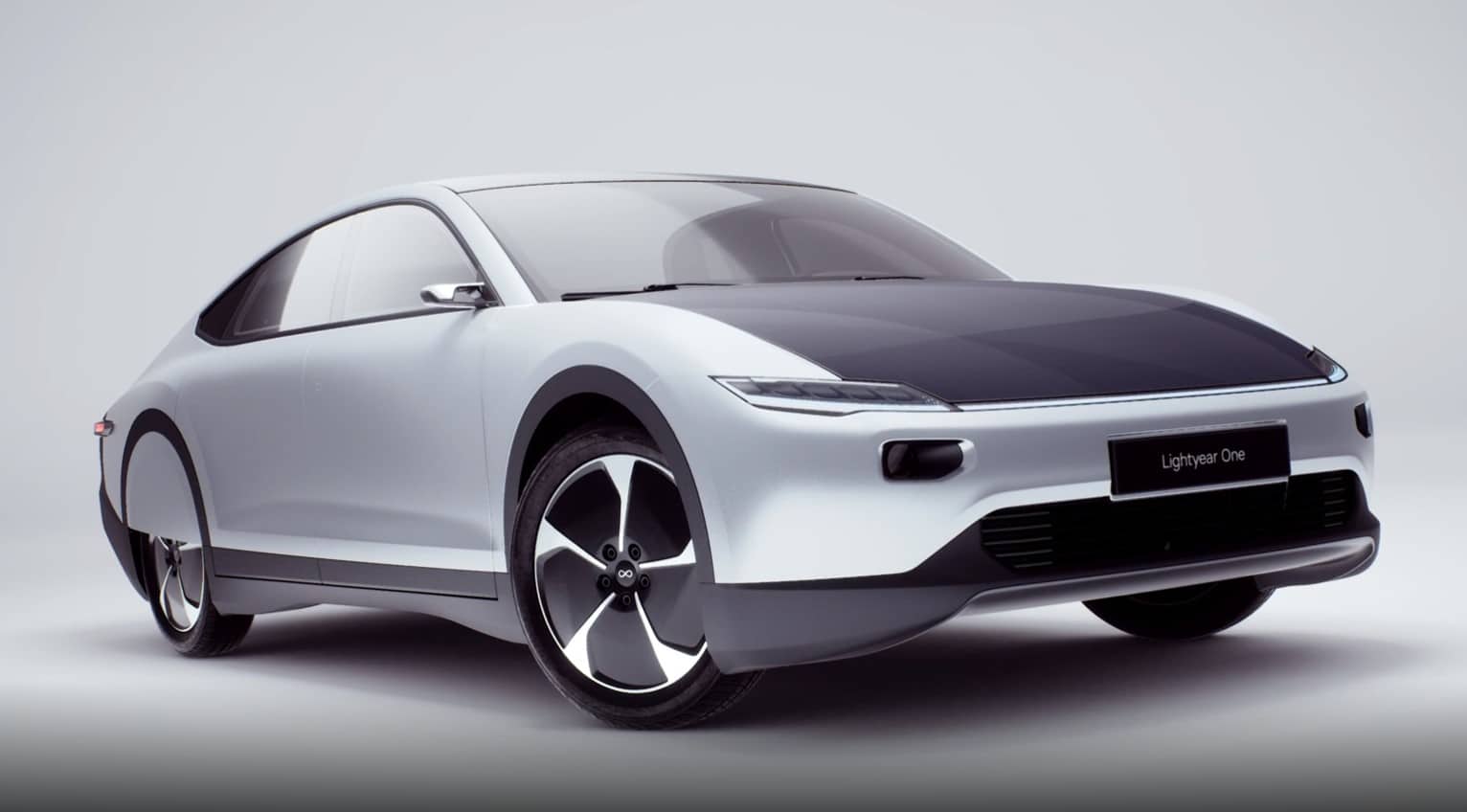 In terms of design, the Lightyear one has an aggressive front end and a swooped back end covered entirely with solar panels. The special thing about these panels is that they are composed of independent solar cells meaning, one a portion of the roof is under a shadow, the rest of the cells can work fine.
For now, Lightyear One is only available in silver with matte black brushes along the borderlines. The expected date for the launch of this electric car is at the end of next year and it'll only be available in a few units.
You can take a look at the interior of the car by watching this video from Alex, who runs a YouTube channel 'E for Electric.'
Lightyear One: A Serious Game Changer?
The pricing for this car, according to Alex, is more than 100,000. So there's no way the Lightyear One is going to be a mass-market electric car.
However, if it did manage to sell out an initial lot of cars, they can, in the near future, venture into the mass market segment with a proven piece of technology.
This is how Tesla started so hopefully, this can work for Lightyear as well.