Tesla Cybertruck and GMC Hummer EV are among the few electric vehicles that have become rivals even before their official launch. The hype these electric pickup trucks have created is simply extraordinary; hence, they are among the most anticipated upcoming EVs.
Today we'll explore what makes these electric pickup trucks stand apart from the crowd. Also, to make it even more evoking, we'll discuss which one would be a better choice and why?
So, without any further ado, let's bring on the competition.
Tesla Cybertruck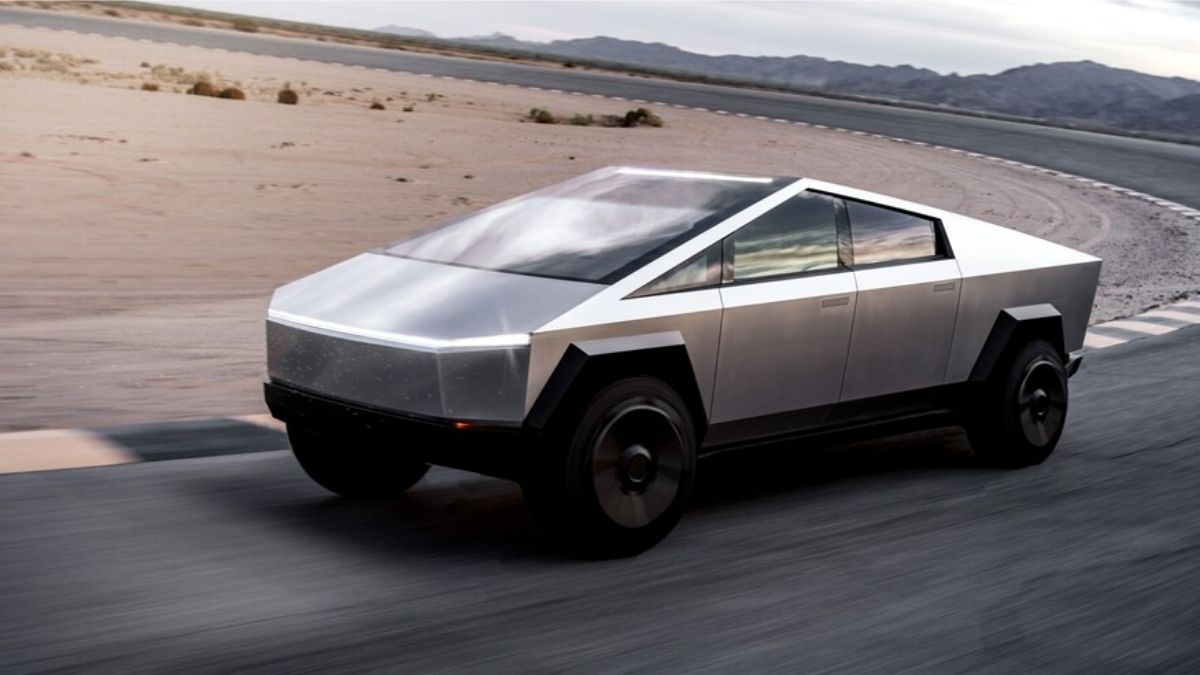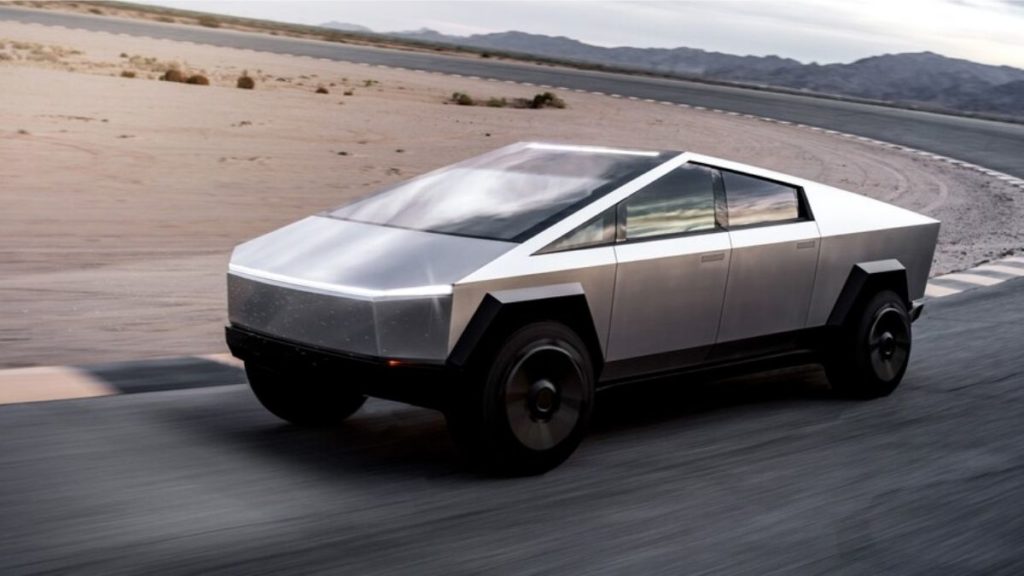 Tesla Cybertruck is the most uniquely designed production pick-up truck we have ever seen. Its design is what gives it a leading edge. However, its odd design will also hold back some customers who prefer something traditional and classic.
Anyway, Cybertruck is available in three different variants depending upon the number of motors. The price of Tesla Cybertruck starts at $39,900, which is quite affordable considering its rivals.
According to Tesla, the production of this electric pickup will start in late 2021, and hopefully, the base trim will be available in the market in late 2022.
GMC Hummer EV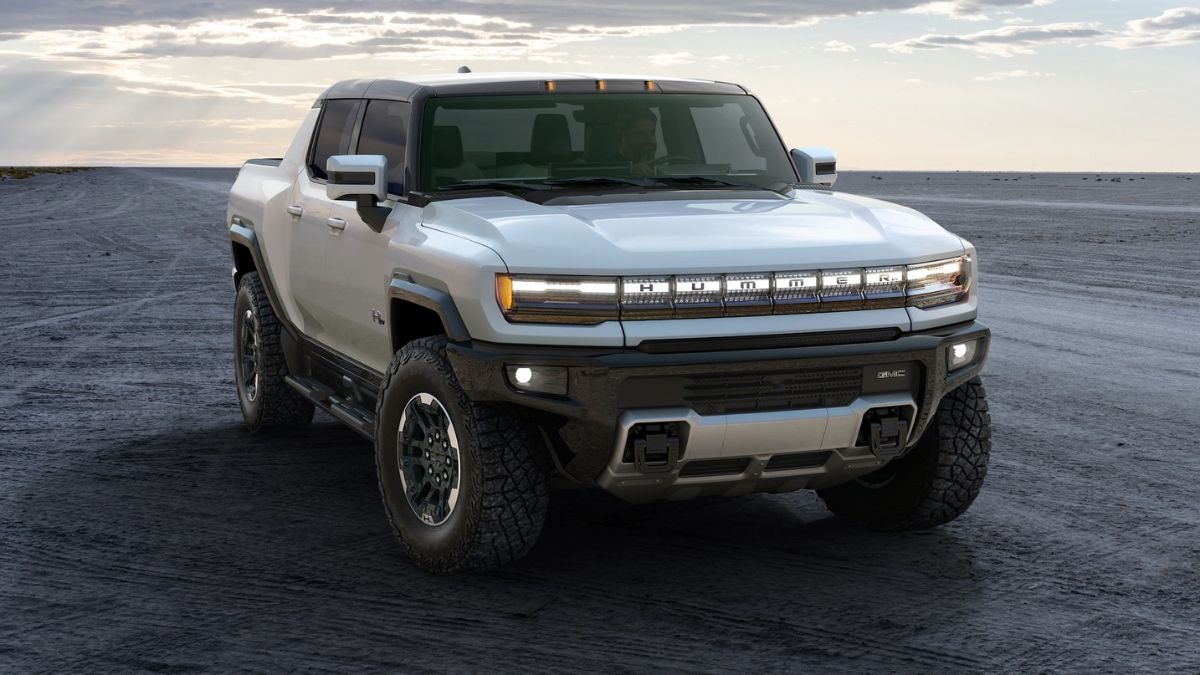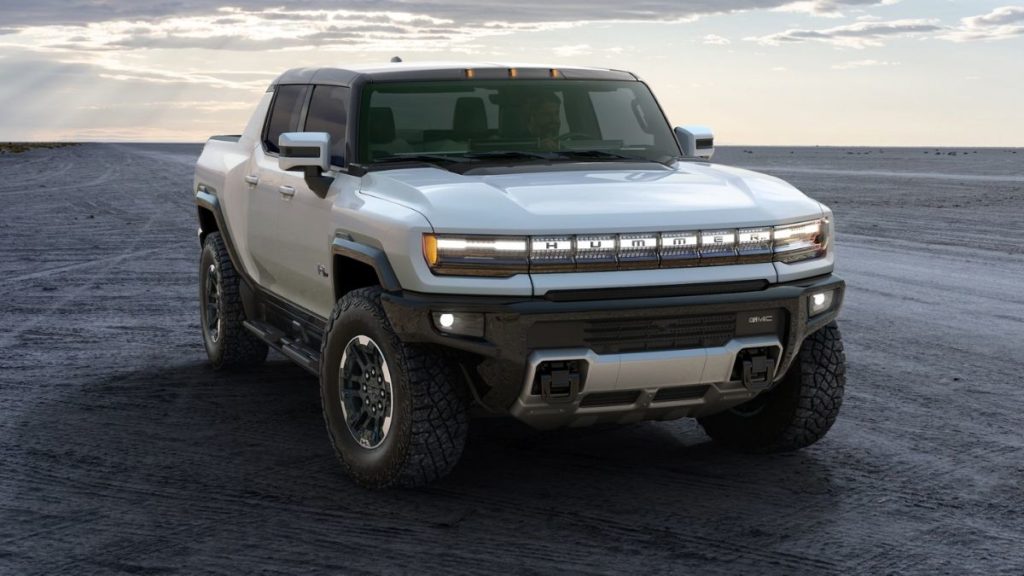 Unlike Cybertruck, General Motors has followed a more conventional approach and kept the essence of the original Hummer alive in the electric version of its pickup truck.
Initially, Hummer EV was introduced as a pickup truck only, however, now the automaker has added the SUV version as well.
If we talk about its electric pickup lineup then it's available in four variants and its price starts from $79,995 and goes up to $112,595.
General Motors is advertising it as the world's first electric super truck and the bookings of its top end variant of has already got full. However, the automaker is still accepting orders for the lower variants.
The electric Hummer will hit the roads in fall 2021.
Tesla Cybertruck Vs GMC Hummer EV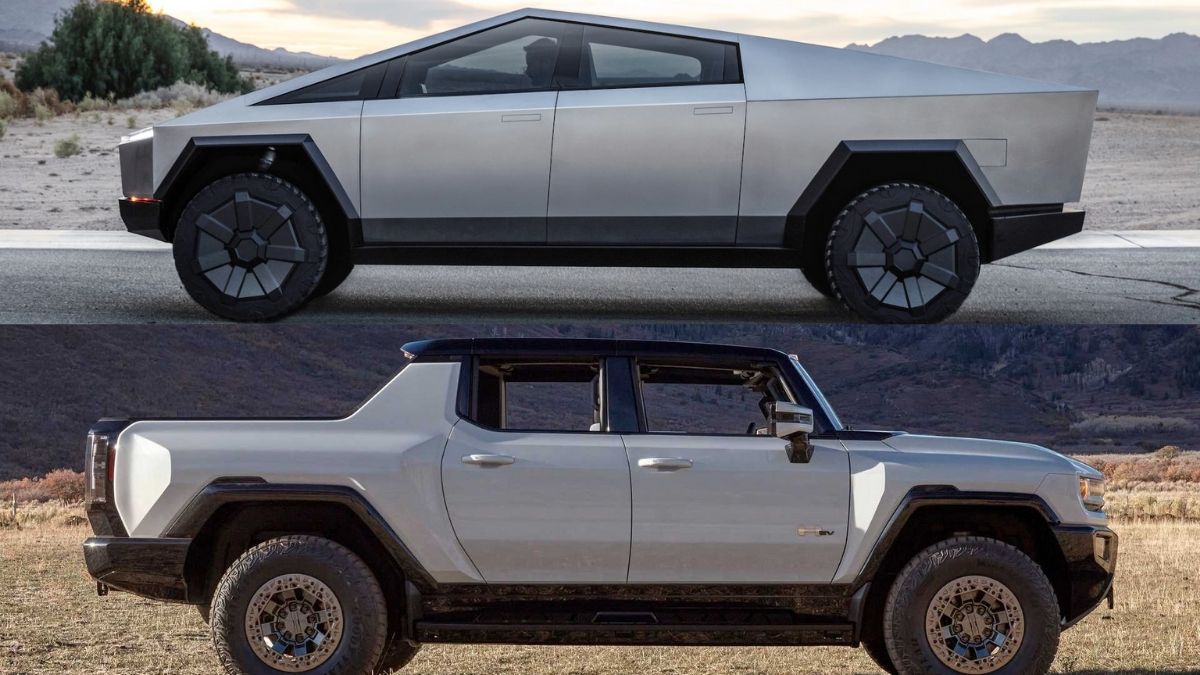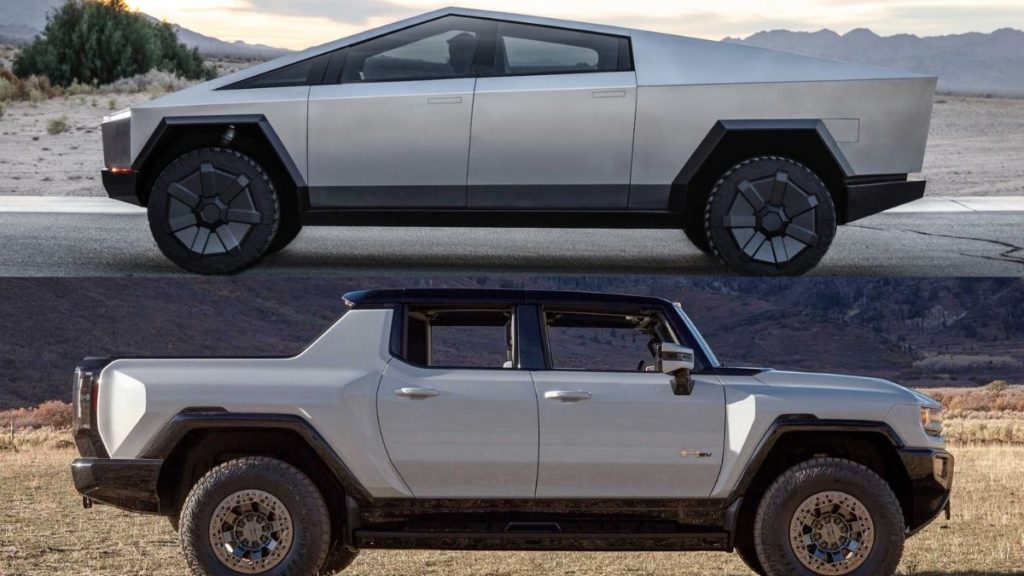 Since both electric pickup trucks have multiple variants we'll consider only the top-end variants for our comparison.
Performance
| | | |
| --- | --- | --- |
| Specifications | Tesla Cybertruck | GMC Hummer EV |
| Power | 804 BHP | 986 BHP |
| Torque | 1400 Nm | 15,591 Nm |
| Acceleration (0 to 60 mph) | <2.9 seconds | 3 seconds |
| No. Of Motors | 3 | 3 |
| Towing Capacity | 14,000+ lbs | NA |
Both electric pickup trucks have a tri-motor configuration and dominate in different aspects.
However, in terms of power delivery, GMC Hummer seems to have a leading edge plus the torque is simply insane. But there's a catch here, the 15,000 Nm torque here is not the engine torque, it's the wheel torque that you get after multiplying with gear ratios.
Therefore, it's quite hard to say what actual torque Hummer EV will produce. On the other hand, Tesla Cybertruck offers a towing capacity of more than 14,000, which is really impressive.
It's tough to say which one is the winner here based on mere numbers.
Battery Capacity And Electric Range
| | | |
| --- | --- | --- |
| | Tesla Cybertruck | GMC Hummer EV |
| Battery Capacity | 200 kWh (Exp.) | 200 kWh |
| Electric Range | 500+ Miles | 350+ Miles |
| DC Fast Charging | Yes | Yes |
Here, we can Tesla Cybertruck clearly outruns its counterpart electric hummer. The electric range is one of the most important parameters when it comes to an EV.
The difference here is almost 150 miles and we cannot neglect that. Thus, Tesla Cybertruck wins the round with flying colors.
Features
Now, it's something where the competition gets the most interesting.
The most highlighting feature of Tesla Cybertruck is its exoskeleton body structure which is company claims to be nearly impenetrable. It's made up of 30X cold rolled steel and Tesla armor glass whose demo didn't go as planned.
The material prevents dents, scratches, long-term corrosion, and other damages.
And of course, it'll get the best of Tesla's features like Autopilot and Full Self Driving (FSD) ability.
On the other hand, GMC Hummer EV will be equipped with features like crabwalk, extract mode, ultravision, 35″ tires, and much more.
New unique features like Crabwalk give electric hummer the ability to move diagonally, whereas extract mode allows the suspension to lift up to 6-inches. Both of these features make Hummer EV a good choice for offroading.
GMC Hummer Vs Tesla Cybertruck: Which One Should You Buy?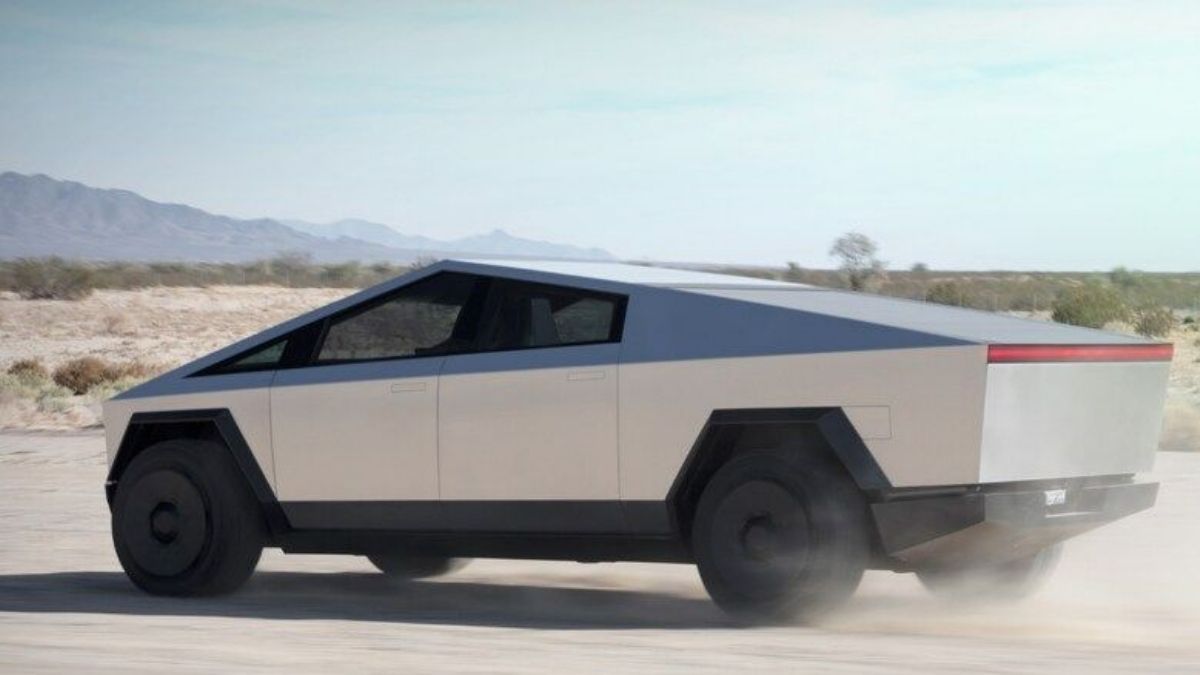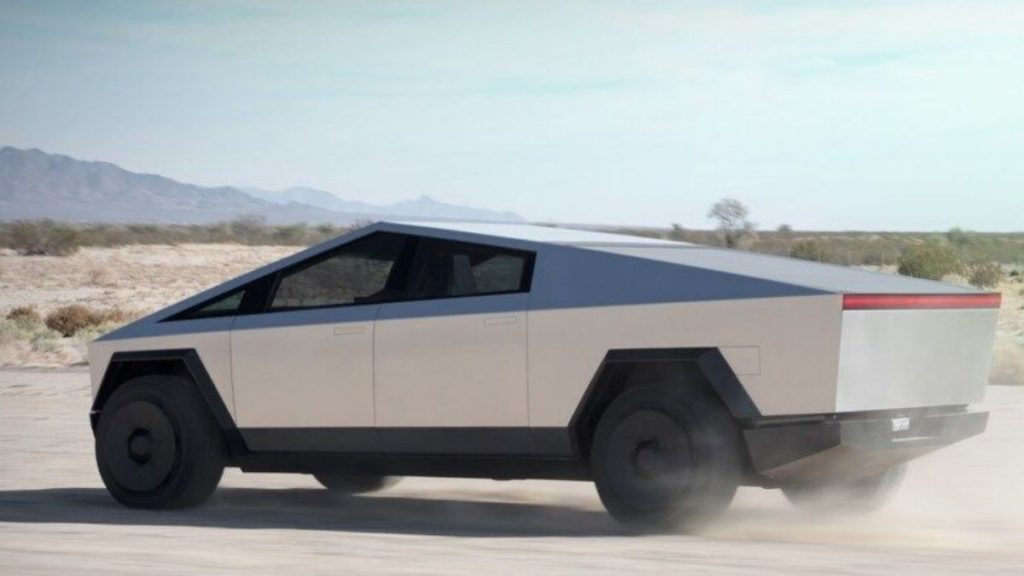 Well, both these electric pickup trucks have their own perks. It's really difficult to choose one, and the deciding factor will mostly depend on an individual's requirement and personal presence.
However, if you want something refreshing along with some extra range then go for Tesla Cybertruck.
Whereas if you prefer the old-school classic design with some modern tweaks, then Hummer is the answer. Hummer EV also provides some better features for those who are extreme off-roaders.
Anyway, at the end of the day, it's your personal choice. Do share which one suits you best in the comments section below.