As Tesla is approaching the production of its much-anticipated EV, Cybertruck, Elon Musk is giving us more exciting updates about it to maintain its hype. Recently, Elon Musk tweeted that Tesla Cybertruck will have rear-wheel steering for better maneuverability.
We all know how active is Elon Musk on Twitter! The way he keeps his fans informed. The CEO of Tesla uses his Twitter handle very efficiently in keeping the audience engaged.
A living example of this is how he's managing to hype the popularity of the Cybertruck. The upcoming electric pickup truck was unveiled back in September 2019, and ever since then, we have been receiving small quirks and updates on it.
However, the news of rear-wheel steering is quite a significant one. Let's explore why we think so:
Tesla Cybertruck Rear Wheel Steering
Recently, a Twitter handle, Tesla Owners Online, asked Elon about the release date and update on its unique Sci-fi inspired electric pickup.
On which Elon had not revealed anything on the exact release date. However, Elon responded by saying that they're adding a rear wheel too tight turns and maneuver with high agility. Elon also commented that Cybertruck would be almost the same as what was depicted before.
The rear-wheel steering sounds quite interesting as none of the Tesla cars have ever had this feature before.
Introducing this feature in Cybertruck also makes a lot of sense as it's the company's first pickup truck and will have to deal with rough driving conditions. Rear-wheel steering might be helpful for offroaders as it will give more control, better traction control, and the ability to cross difficult paths.
On the other hand, all of Tesla's cars are sedans and SUVs, which actually don't really need this kind of feature.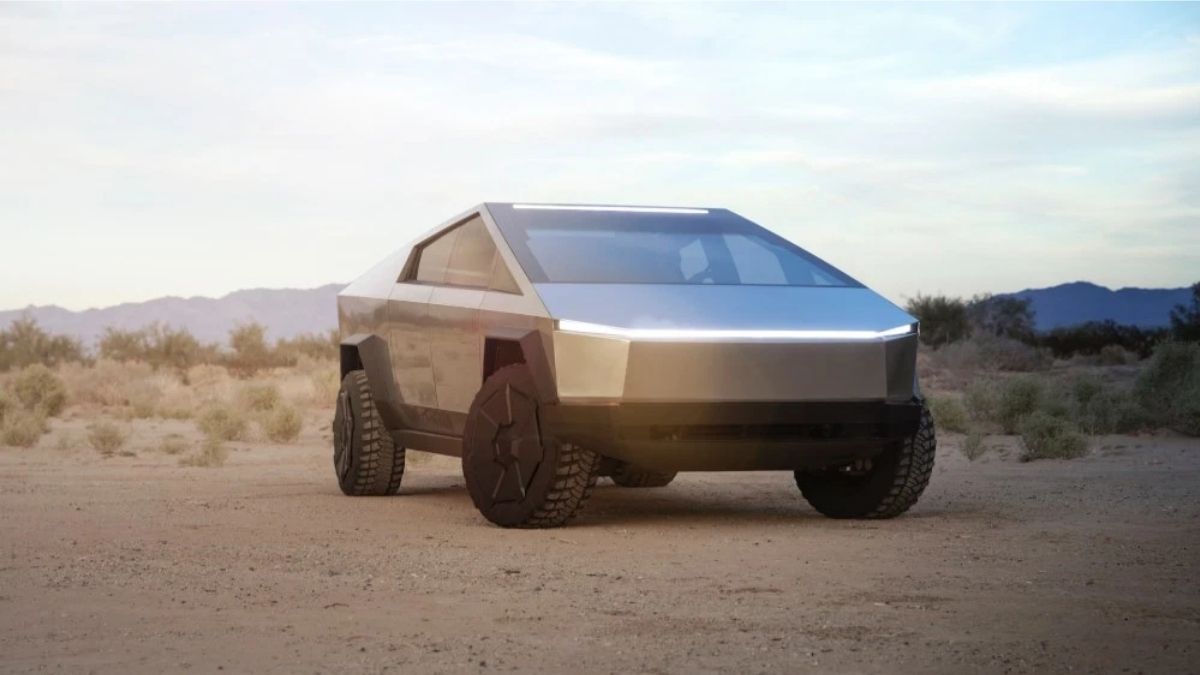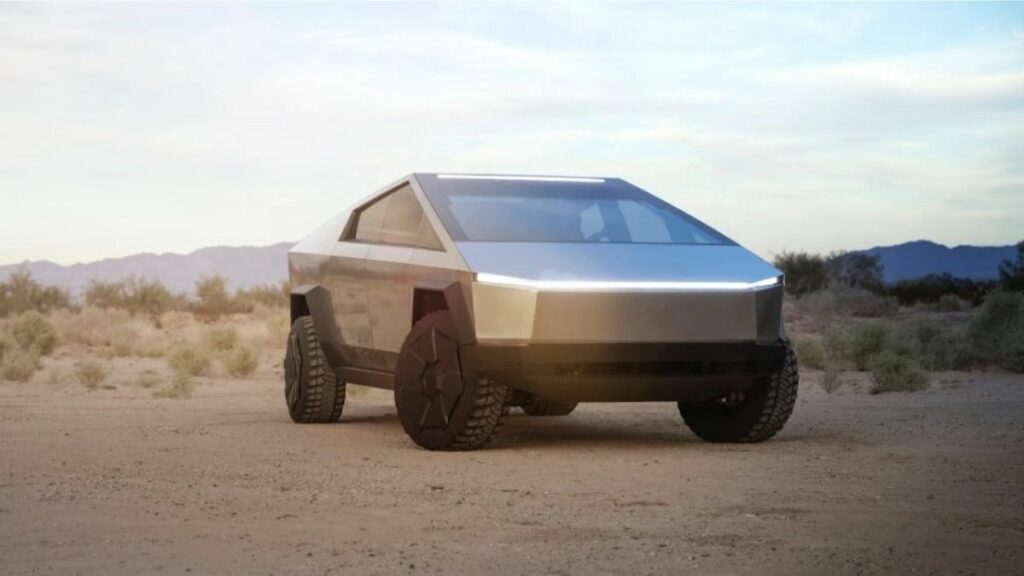 Meanwhile, the competitors of Tesla Cybertruck have also taken similar measures for providing better control, stability, and handling to users.
For example, Rivian R1T has a quad-motor setup that allows it to perform zero-radius turns. The automaker has also uploaded a video on its YouTube channel to demonstrate this ability.
Similarly, the GMC Hummer EV has this Crabwalk feature that allows it to move diagonally at slow speeds.
When there's ever-increasing competition, it becomes legit to add such kinds of useful features. Furthermore, it'll be really impressive if somehow Tesla manages to pull off a solar-powered Cybertruck by the time it reaches its release date.
Final Thoughts
Apparently, Elon confirmed Tesla Cybertruck is going to have rear-wheel steering. However, Cybetruck will be offered in three different variants with single, dual, and tri-motor configurations. This raises the question if the feature is available standard across all variants, or will it be reserved for the top-end model?
At the same time, it's also possible that the EV maker might drop the plan of adding this new feature considering its past track record.
Anyway, what do you guys think? Is Cybertruck really going to have rear-wheel steering? Or was it just a hollow statement to keep fans engaging?