Once again, here we are with the latest Tesla Cybertruck updates as there is a possibility of it receiving some minor design tweaks. Earlier this year, Elon Musk tweeted that the company had finalized the Tesla Cybertruck design, and he praised the design. Besides, even after finalizing it, Tesla kept introducing small changes to it.
For instance, through his tweets, Elon updated us about Cybertruck having rear-wheel steering and not having door handles. This time Tesla released a patent hinting at Cybertruck's new windshield and dash style. The patent is titled "Automotive Glass Structure Having feature Lines And Related Methods Of Manufacture."
It's about techniques of making extremely durable glass structures with sharp bends and folds. The patent shows the method of creating windshields with aggressive lines and curves that are not possible using conventional glass-forming methods.
More About Tesla Cybertruck Windshield Design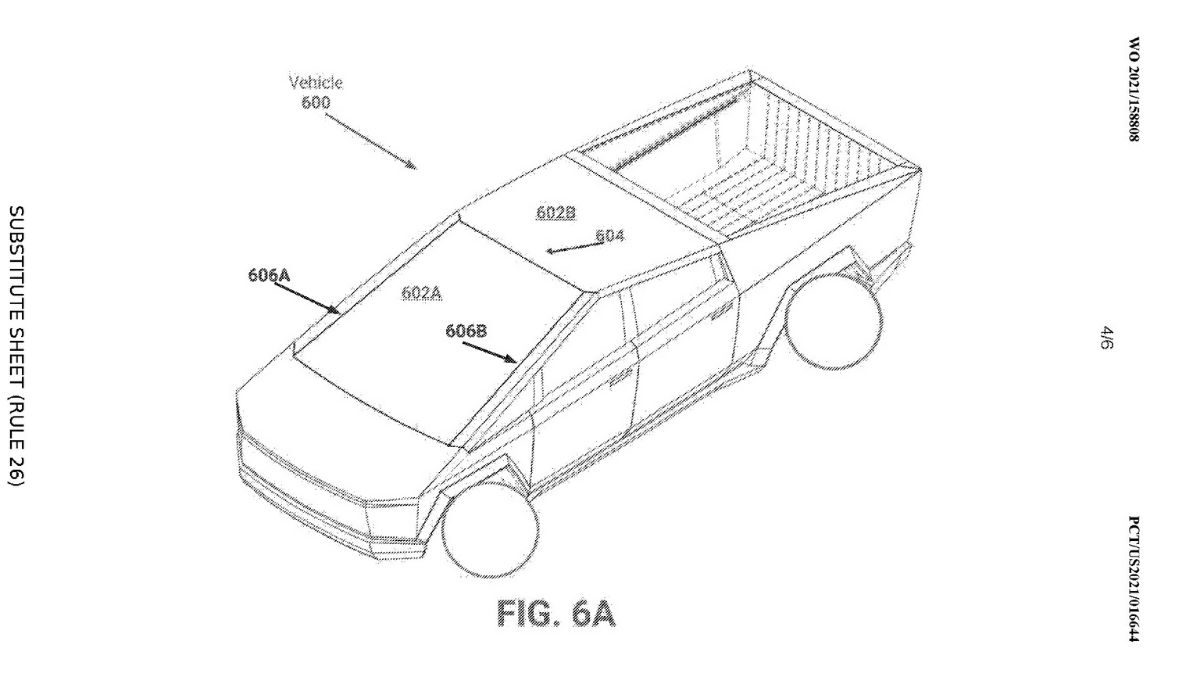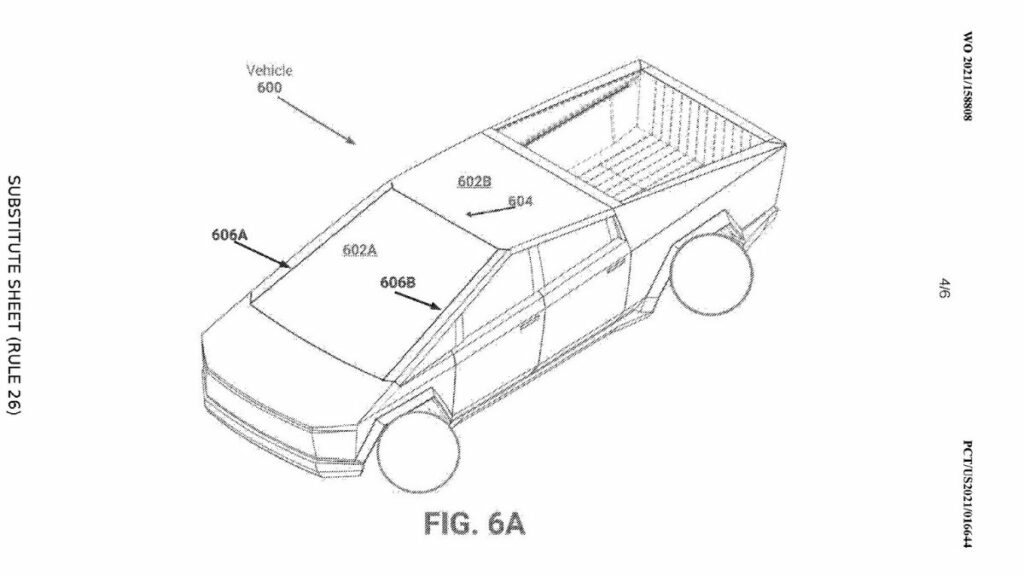 In the patent, a picture describes the left and right edges of the Cybertruck's windshield with aggressive and sharp feature lines. This can make the Cybertruck look a bit more sleek and futuristic in terms of design.
These sharp feature lines were not present in the Cybertruck prototype. According to the patent, "these feature lines 600A-600B may have radii of curvatures of between 2 mm and 5 cm. In some embodiments, the feature lines 600A-600B may represent an angle of between 45-60 degrees, or 50-75 degrees, and so on."
Furthermore, the EV maker might also incorporate its unique glass-forming technique inside the cabin as well. If we believe the reports, Tesla may form a dashboard made up of glass. In the prototype, Tesla used recycled composite material for the dashboard. A dash made out of folded glass will definitely enhance the premium appeal of the interior. However, we're a bit skeptical about its practicality.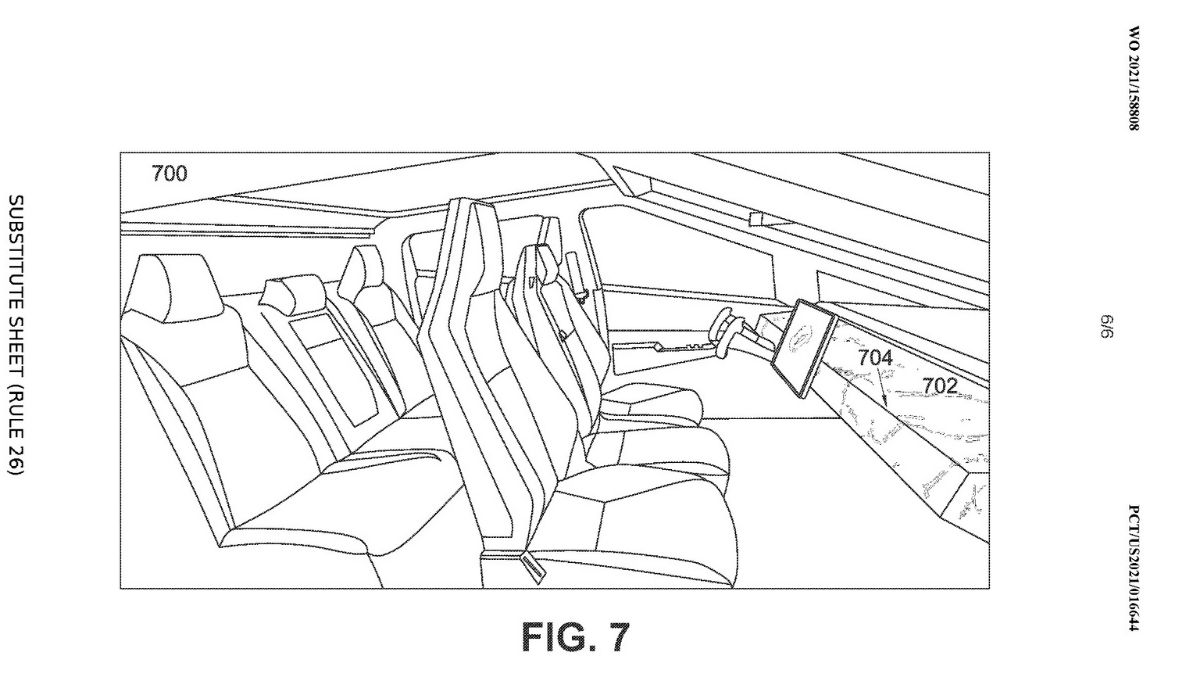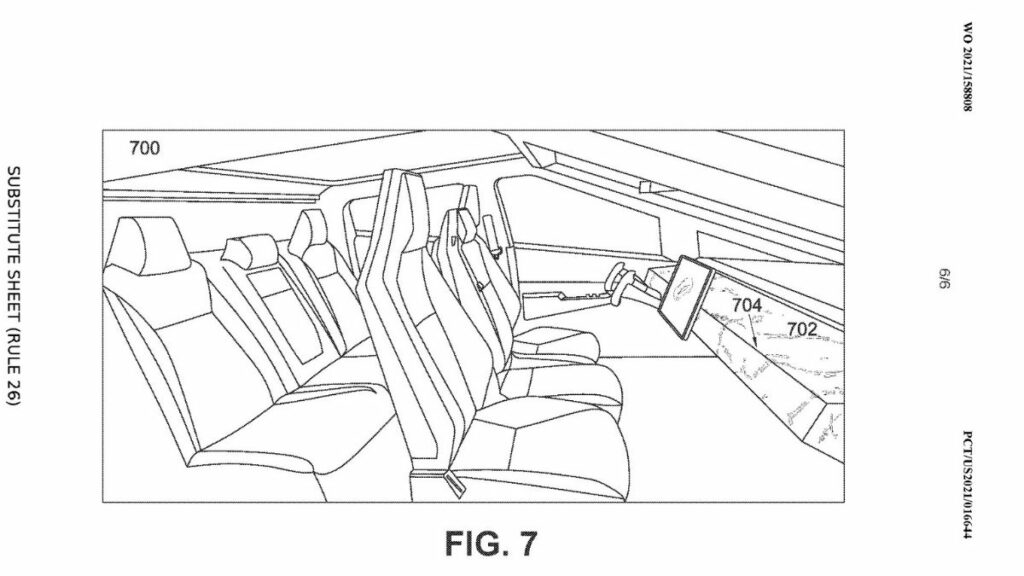 An excerpt from the patent illustrates, "the feature line 704 may have a radius of curvature of between 2mm and 5cm. In some embodiments, the feature line 704 may represent an angle of between 45-60 degrees, or 50-75 degrees, and so on."
Recently, Tesla delayed the production of Cybertruck to 2022. Thus, there's a possibility that the folded glass proposed in the patent might make its way to the Cybertruck. However, since the design of Cybertruck has been finalized, it's unlikely that the new design changes would be applied to the initial batch of the electric pickup truck.
Anyway, what do you guys think? Share your views in the comments section below.