Chinese Electric car maker Nio has launched its new electric car ET7 in its home country. Nio ET7 is the company's first electric sedan and has an electric range of over 1000 km (621 miles).
However, these figures are according to the NEDC cycle and it'll be somewhere around 700 km (434 miles) of EPA range.
Still, the electric range of the Nio ET7 is far better than Tesla Model 3. In fact, rationally, it seems more like a Tesla Model S rival and it's an impressive one.
More About Tesla Rival Nio ET7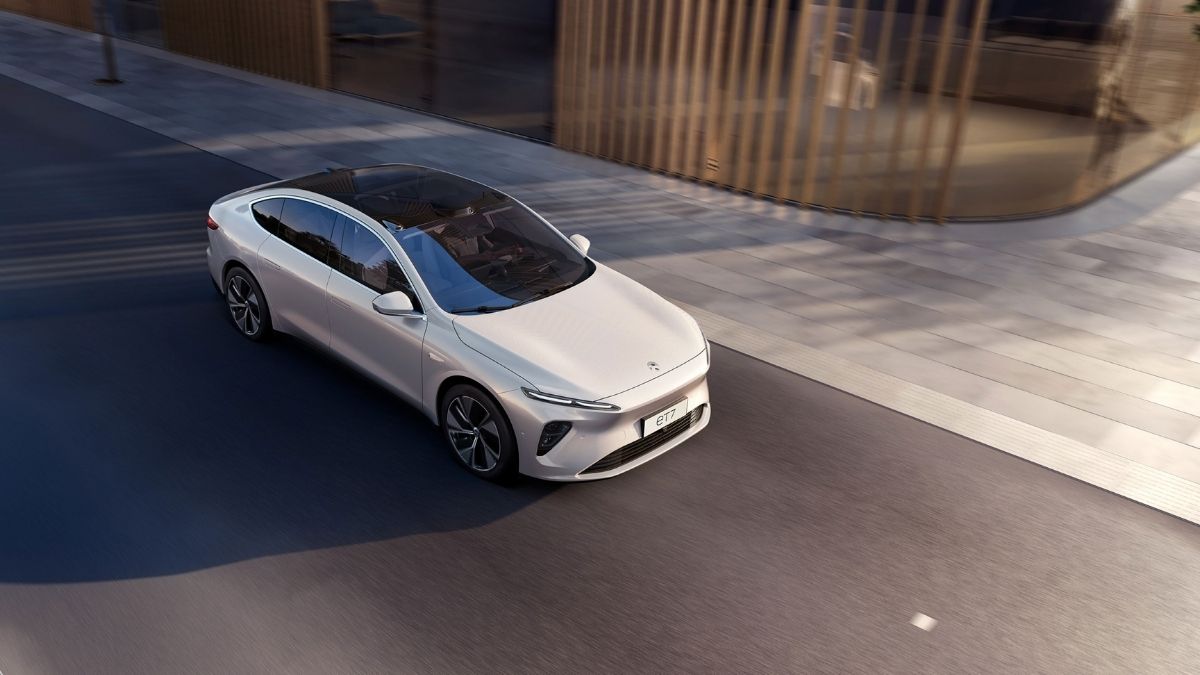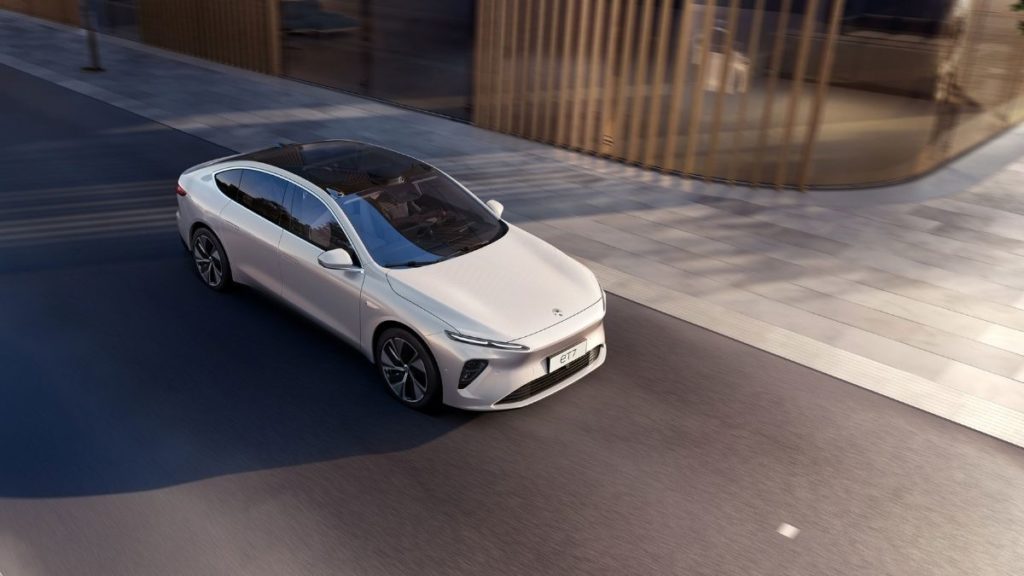 Nio ET7 seems like a perfect blend of luxury and technology. Apart from its impressive 621-mile electric range, it has quite an impressive on-paper specs.
Performance
Electric Car Nio is powered by a 150 kW battery pack. With this massive battery, it can sprint from 0 to 60 mph in just 3.9 seconds.
In contrast, the flagship electric sedan Tesla Model S from the U.S. automaker is equipped with a 100 kWh battery.
Anyway, we are not drawing any comparison between the two cars here and it was just for reference.
Additionally, it has a breaking distance of 33.5m.
Autonomous Driving Tech
Similar to Tesla, it's equipped with Nio's latest full-stack Autonomous Driving technology (NAD).
With this technology, driving will be safer and more relaxing than ever before.
In addition, NAD is supported by Nio Aquila which is a super sensing features unit. It has over 33 high-performance sensors, 12 ultrasonic sensors, ultralong-range LiDAR, 8 cameras, and much more.
In short, it seems as impressive as Tesla's autonomous driving system. However, we are yet to see its real self-driving capability on roads.
Nio ET7 Is More Of A Luxury Electric Sedan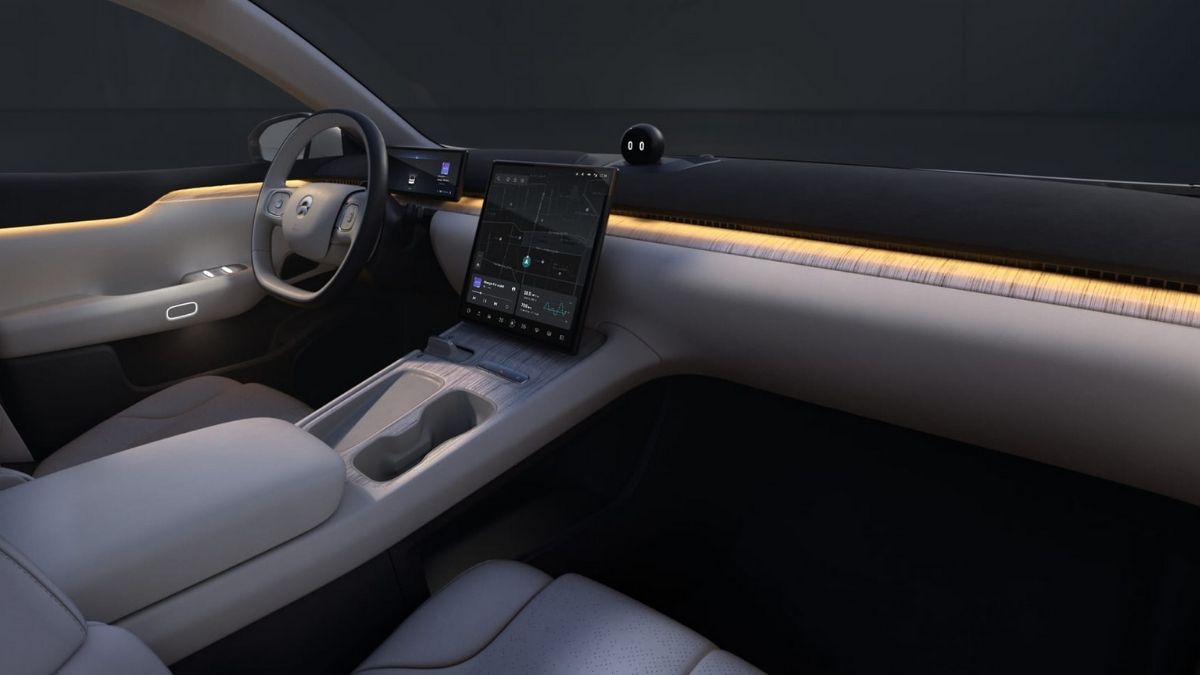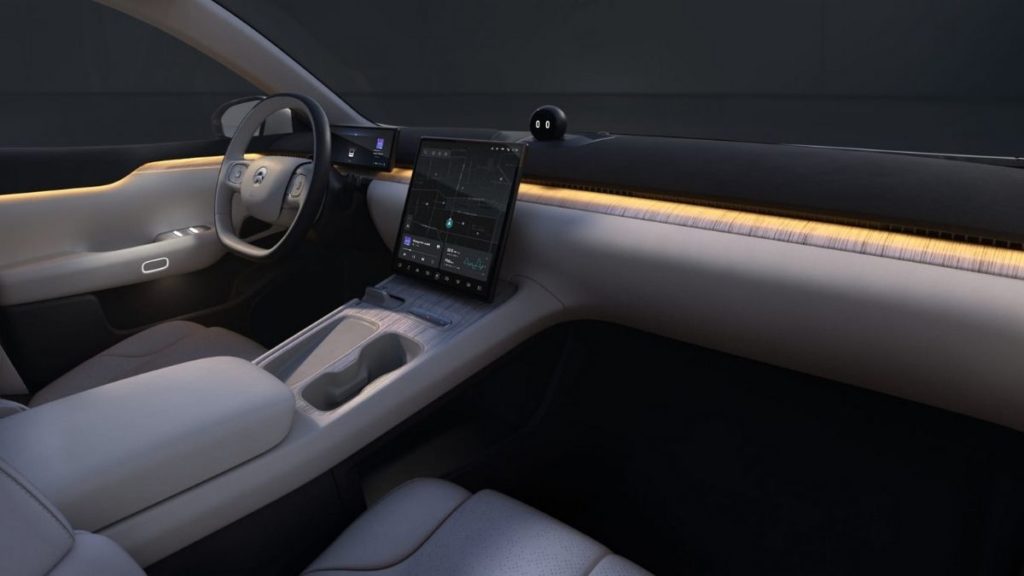 From exterior design alone, Nio looks attractive enough to stand alone in the crowd.
However, as you go inside, it looks even better. The interior is made up of renewable Rattan which is obtained from the tropical rainforest.
To make it more sophisticated, the automaker incorporated invisible air vents.
Furthermore, there's a 12.8-inch super AMOLED display, digital keys, ambient lighting, 23 speakers sound system with 1000 W peak output, and much more.
Nio ET7 is equipped with sufficient features to make your rides comfortable.
So, let's come to the final question which is the cost of this premium electric sedan.
What Is The Price Of Nio Electric Sedan ET7?
The starting price of Nio ET7 is 378,000 Yuan ($58,362), however, it does not include the cost of battery pack.
Yes, you heard it right, with the battery pack it costs 448,000 Yuan ($69,170). It's almost the same as the starting price of the Tesla Model S and lucid Air.
However, the interesting part is that the company does not consider the afore-mentioned vehicles as their competitors.
Nio CEO See BMW, Mercedes As Rival Instead Of Tesla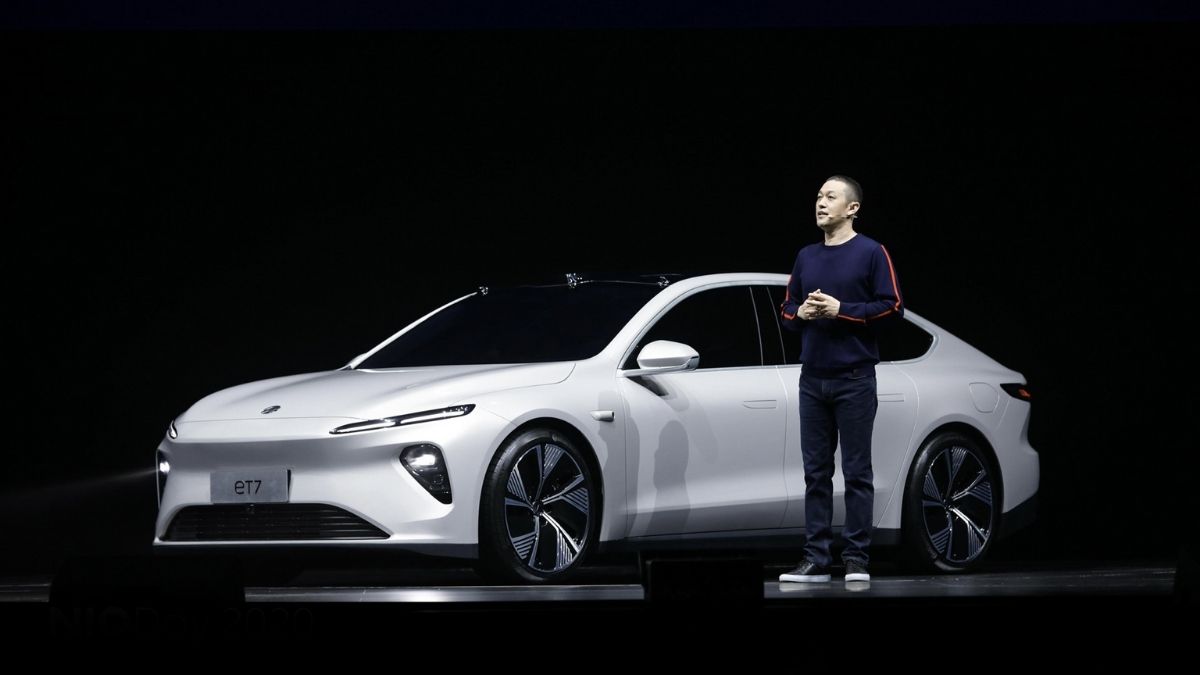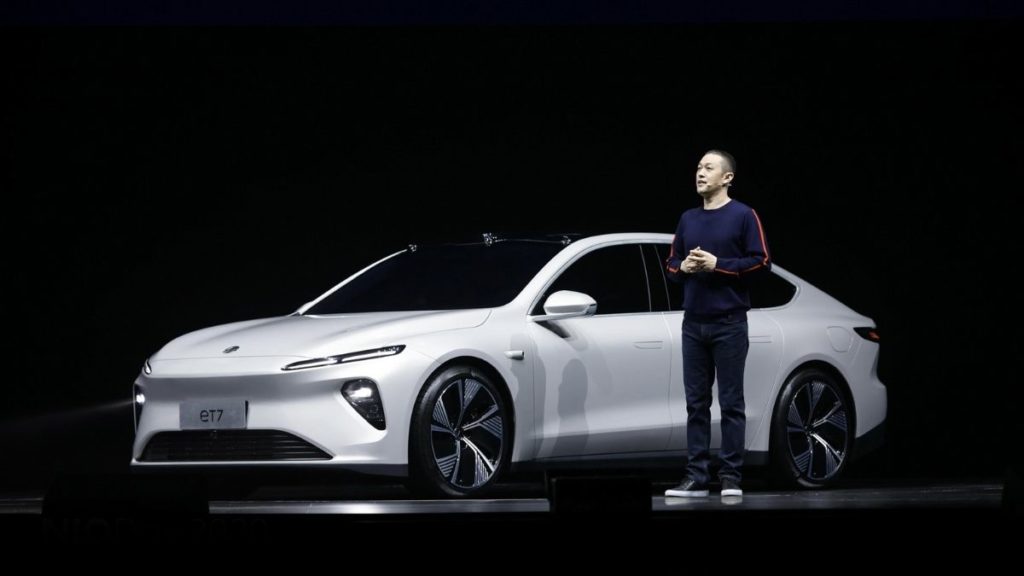 The CEO of the company, William Li, said in an interview that the BMW 5 Series, Audi A6, and the Mercedes Benz E class sedans are the targeted rival of ET7.
This might be due to the luxury segment that Li thinks of these sedans as possible rivals.
Well, Mr. Li knows better in what context he considers them as rivals of electric car ET7.
Popular Electric Sedans In China
Since there aren't many electric sedans in the country, it's not difficult to extract them.
Anyway, some popular electric sedans in the country include Xpeng P7, BYD Han, and of course Tesla Model 3.
Which one do you think is best? Tell us in the comments section below.