As per the latest reports, Tesla is building a massive Supercharger with a capacity of 56 stalls in California, which could be the biggest charging station in Tesla's supercharging network. Currently, there are a few supercharging stations in China that have a capacity of around 50 chargers.
This new Tesla charging station is being built in Firebaugh, California, where there are lots of Tesla electric cars on the roads.
According to an exclusive report from Tesla Motors Club, this new Supercharging station will have 56 V3 stalls, a convenience store, and a restaurant. Tesla Motors club shared a copy of documents submitted to Fresno County's Planning department that confirms the news. The report also indicates that it will look like the stations in the 50s.
One of the Tesla owners also shared some images of the under-construction site on his Twitter account.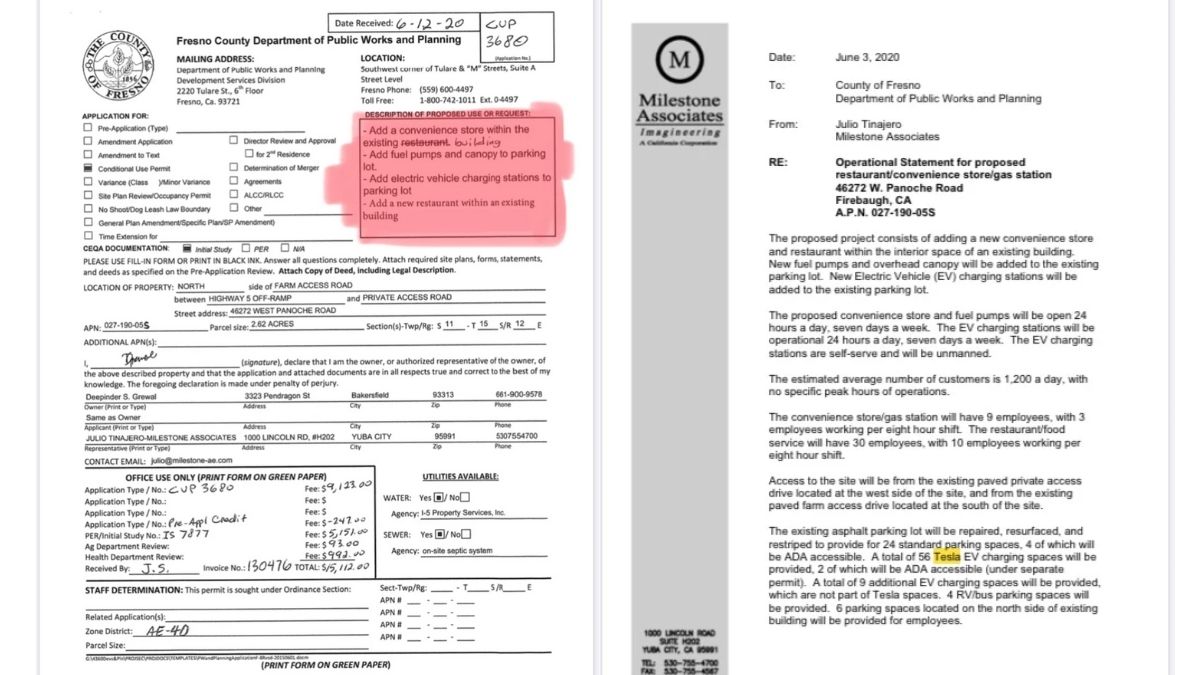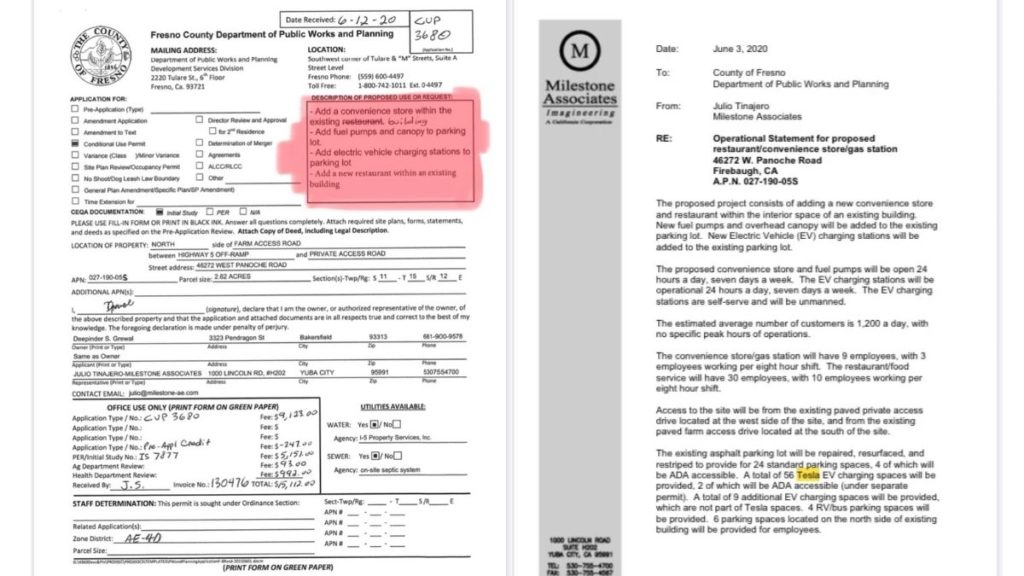 However, the documents also show that there will be nine other EV stations, apart from 56 Tesla Spaces. In addition, there will be 26 standard parking spaces and four bus parking spaces. So, it seems this station will not be entirely for Tesla owners.
Still it'll be the only supercharging station to have 50+ V3 Superchargers.
Also read: Tesla allowed other EVs to charge from its new V3 Superchargers in Europe.
Tesla Need More Supercharger Stations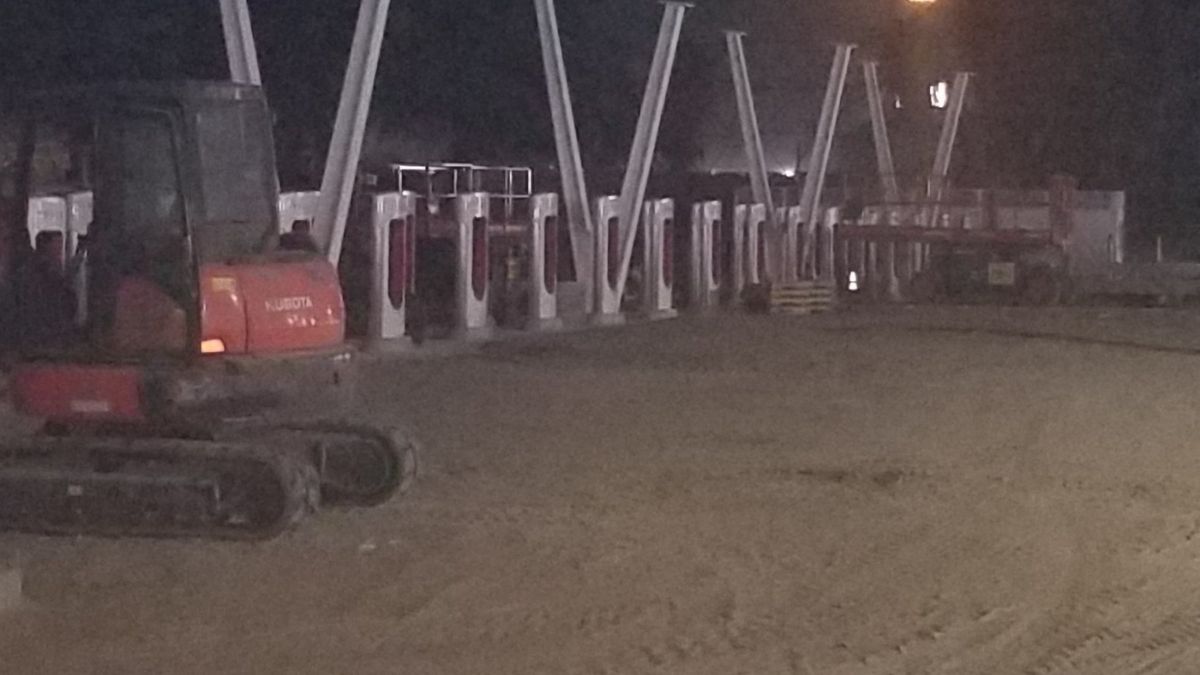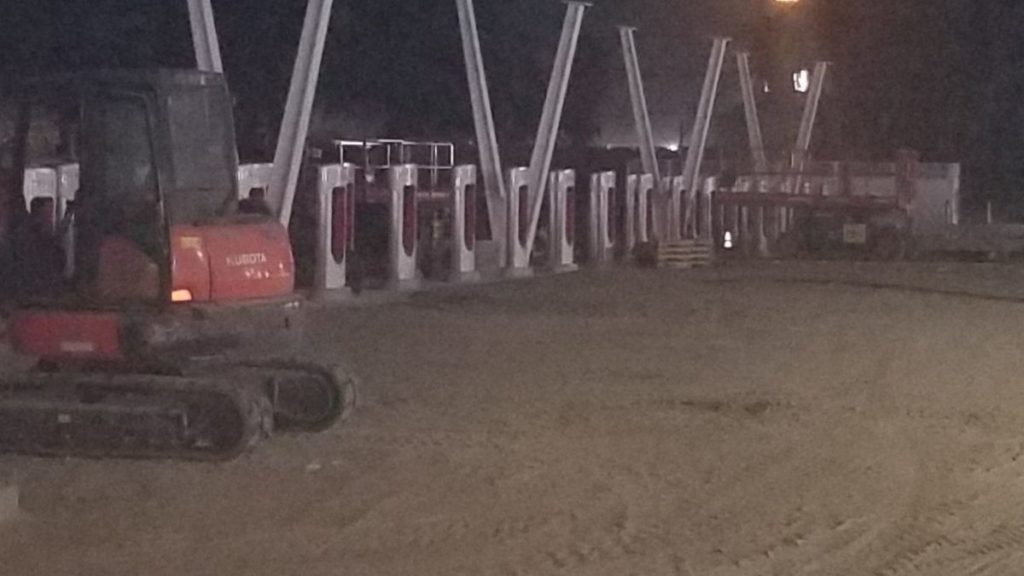 Tesla is one of the biggest manufacturers of electric vehicles, and its Model 3 is among the best selling electric cars in the world. With the ever-increasing demand for Tesla's electric cars, the EV maker needs to upgrade its charging network.
According to another source, Tesla currently has 1,971 supercharging stations consisting of 17,467 superchargers. If we calculate the average, then each supercharging station will have around 8.8 superchargers. In comparison, a supercharging station with 56 stalls will be huge.
We hope that more these type of supercharging stations are coming in the future.
Anyway, drop your views in the comments section below.