Telegram's latest update, version 8.4, adds many new features to the app just in the new year. The update adds message reactions, spoiler tags, message translations, etc. The app has also added vanity features such as themed QR codes, new menus for macOS, and more interactive emojis.
Telegram new features
Message reactions
Telegram is finally adding message reactions similar to other social media apps. The feature currently works with six emojis, including thumbs up, thumbs down, heart, fire, party, and star-eyes. However, on iOS, you can include several other options.
There's also a quick reaction option that lets you react by double-tapping the message. You can change your default reaction to another emoji in Settings. 
Android: Chat Settings > Quick Reaction.
iOS: Stickers and Emoji > Quick Reaction.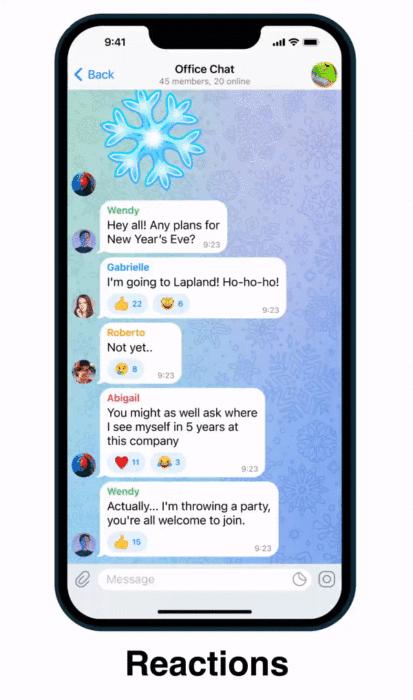 Spoiler Tags
Telegram is also adding spoiler tags, much like Discord. You can easily talk about your favorite shows and movies without spoiling them for others in the group.
Just select the part of the text you want to hide and choose the new 'Spoiler' formatting. This will hide the selected portion of the message in chats and notifications. Users can tap the spoiler message to reveal the text.
Message Translation
Telegram has added an in-built translation tool to the app. This feature works on all Android devices but only for iOS 15 or higher iPhones.
To enable the translation option, go to Settings > Language. This will add a dedicated Translate button to the context menu.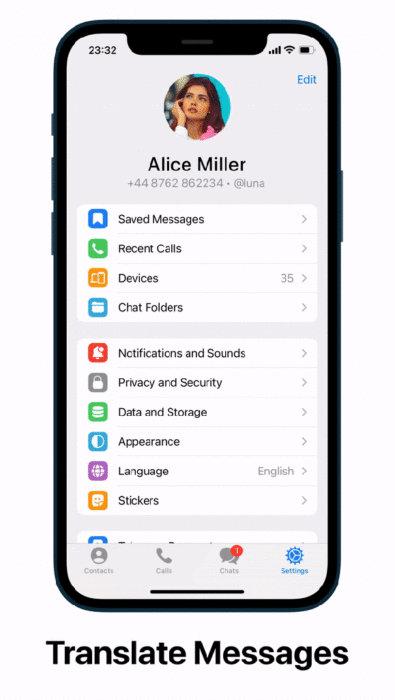 Other Telegram features
You can now change the colors and pattern of your profile QR code. To do this, tap the QR code next to the username. A QR code for your username can be obtained in Settings.
Telegram has also redesigned all the context menus for MacOS. This adds new shortcut hints and animated icons for every menu item in the app.
The app has also added new interactive emojis that can be used in one-on-one chats. You can tap on these emojis to unleash a full-screen effect for you and your partner.