There is no doubt that electric mobility has been a topic of interest to Indian car buyers, and there is a lot of talk around it. Now issues regarding charging and the infrastructure for an EV are still at the starting stages but as a city car. An EV will save you money and is appealing to those who want an environmentally friendly car.
Tata Motors has been the biggest promoter of EVs, with its Nexon EV being the only affordable EV to buy. So far. Meet Tigor EV, the cheapest EV in India, less than Nexon EV in price. The Tigor EV seen here is all new and features the Ziptron EV Architecture seen on the Nexon EV. So how good is it? Let's go for a drive then!
Tata Tigor EV: Driving Experienc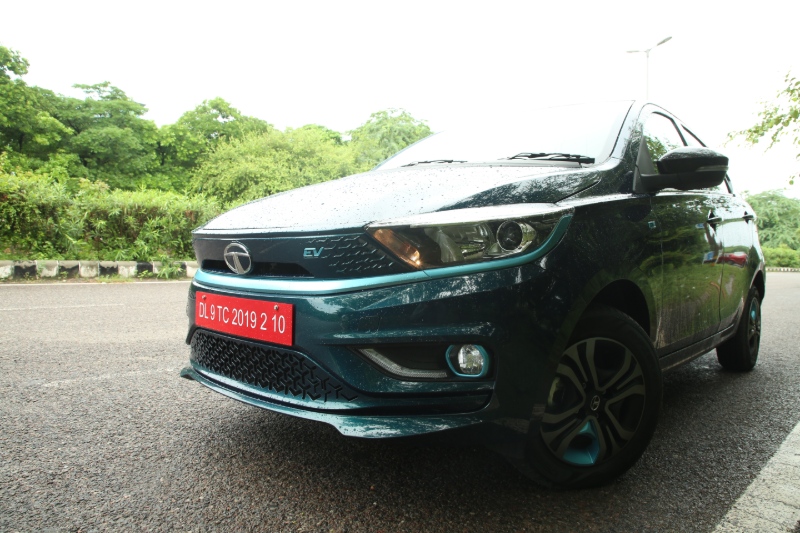 The 2021 Tigor EV has a new EV architecture seen on the Nexon EV, and it gets a much more powerful motor as a result. The power figures are 75hp and 170Nm. This is a Permanent Magnet Synchronous AC Motor while there are two driver modes. First off, you will be surprised at how quickly the Tigor EV feels.
There is no sound, and the rush of power makes this a fun car. It is an EV there with lag-free power delivery, which is tuned very well. Driving an EV at low speeds is very relaxing, and when there is a need for more power, it is delivered instantly. You honestly do not need the Sport mode since D mode is quick enough. The light steering and small size further help matters in the city.
Driving Range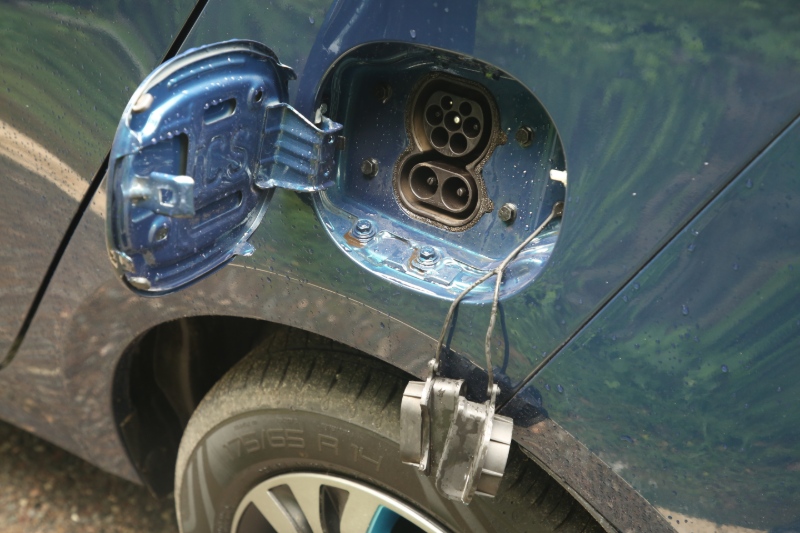 As per ARAI, the range is an impressive 306km. It is not far off from the Nexon EV at 312km. The battery pack is a 26 kWh high energy density Lithium-ion weatherproof one. We found the actual range to be just below the 200km mark, which is enough for a two or three-day city commute and a one-way long trip. The range is dependent on the mode you are using plus the roads etc. There would be less range on highways, and in cities, it would be more with regenerative braking coming into play.
How does the interior and exterior appeal?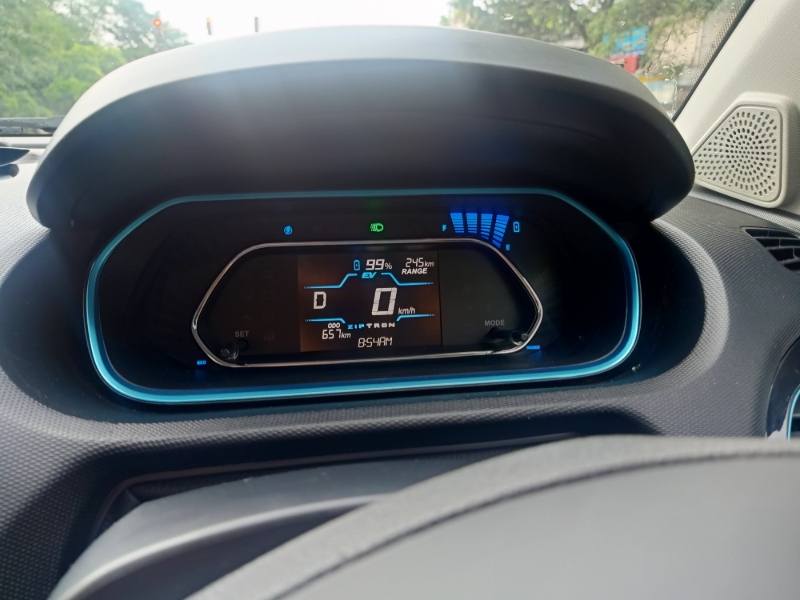 The Tata Tigor EV looks different, thanks to the Teal Blue shade on our car and the blue accents on the grille, side, and wheels. The interior is less different but has new upholstery (with a tri-arrow pattern) and blue accents. Standard equipment is a new rotary gear selector, a new digital instrument cluster, climate control, connected tech, Harman audio system, and a 7inch touch screen.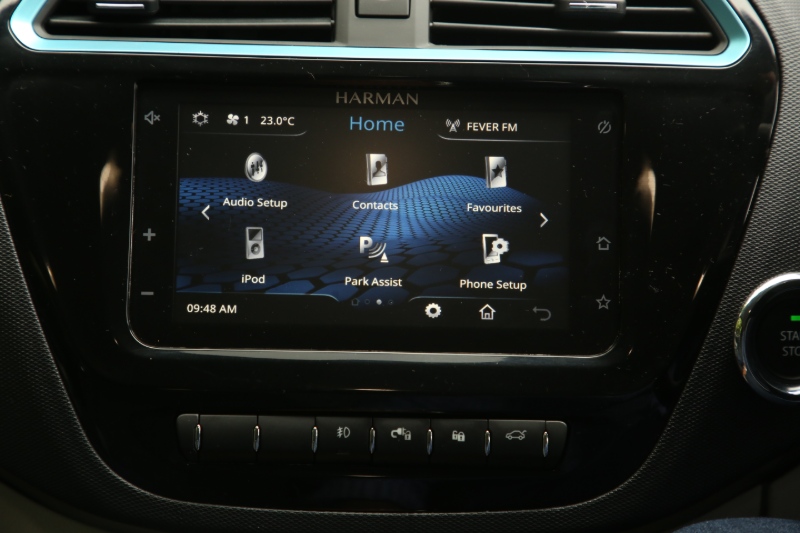 The connected tech feature brings in remote commands, trip analytics/ charging stations, etc. That being said, we would like a sunroof or wireless charging. Tigor EV is also fast charger compliant, which means you can finish an 80 percent charge in an hour, while a home plug will do the same charging in 8.5 hours. Dealerships have fast chargers, and more charging stations are set up, which means it will be less of a worry in the future.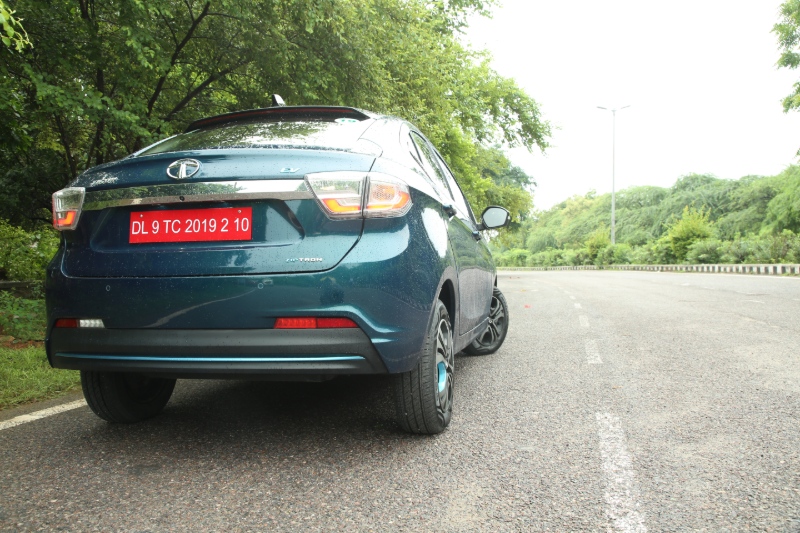 Tata Tigor EV Price
The starting price of the Tata Tigor EV is Rs 11.9 lakh, while the top-end seen here is 13 lakh plus. That is expensive compared to the standard petrol Tigor, and also the Nexon is also not too far away in terms of price. So yes, the Tigor EV makes sense as a city car for those who have the money to spare for one.
However, thanks to some state subsidies, the prices will reduce further, tempting more. Overall, as a city car, the Tigor EV has no rivals and does make sense.
For more reviews and exclusive automotive articles, please visit here.