It's not uncommon to see overloaded trucks running on highways. Due to their overweight, they sometimes lose balance and fall down, risking other passenger cars moving around it. A similar kind of incident happened with Tata Tiago recently. This small hatchback car somehow got entrapped under a 10-tire commercial truck.
Although it's not clear if the truck was overloaded, it's the most common reason for trucks falling down. The news spread quickly on the internet as someone uploaded a video of people rescuing the car. Well, it is still unknown how exactly things went. The location of the incident is not yet known. However, as per the sources, it happened a few days ago in August 2020.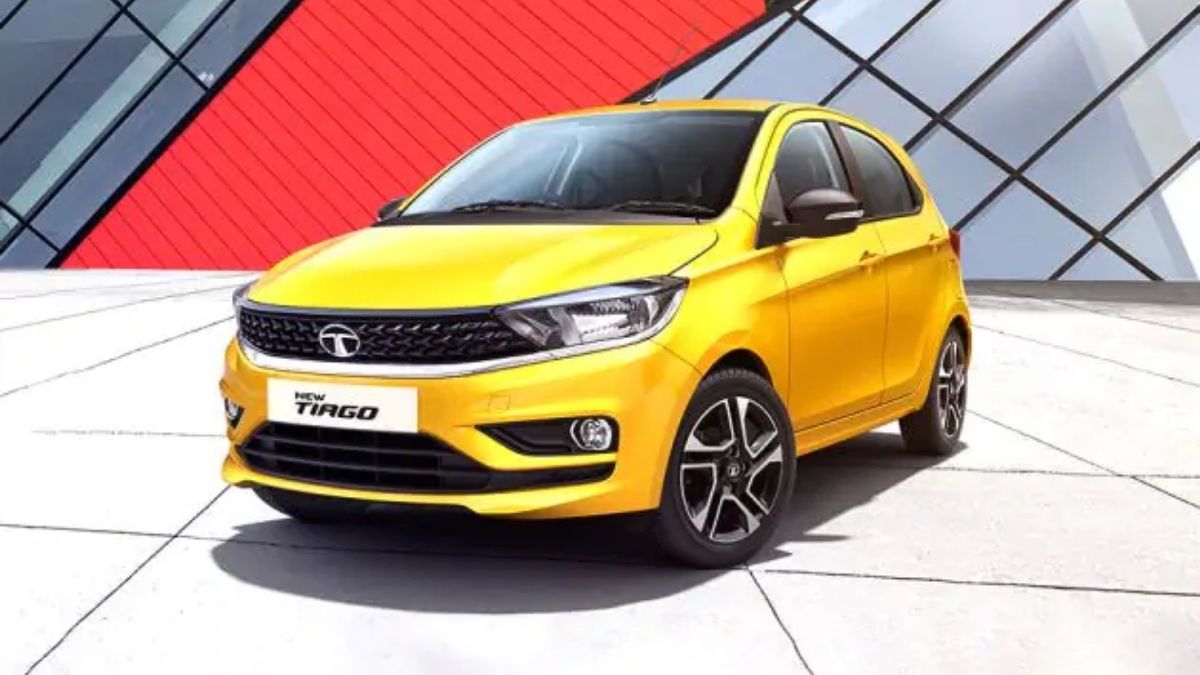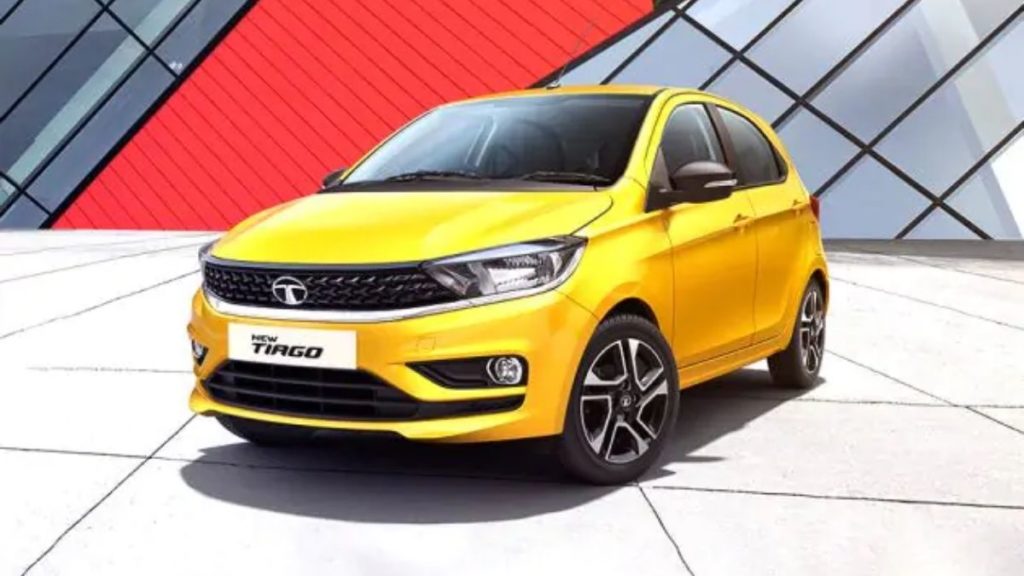 Arun Panwar, who owns a YouTube channel by the same name, uploaded a video confirming the news. In the video, you can see a group of people trying to rescue the car lying under the truck. As a large number of people were involved in the rescue operation, they finally managed to pull out the car. However, Tiago got completely crushed and the upper body got compressed down to half the height of the hatchback.
Also read: Maruti Suzuki Swift Crashed In Tata Tiago At A Speed Of Over 100 Km/h
Driver Survives After Being Stuck For Five Hours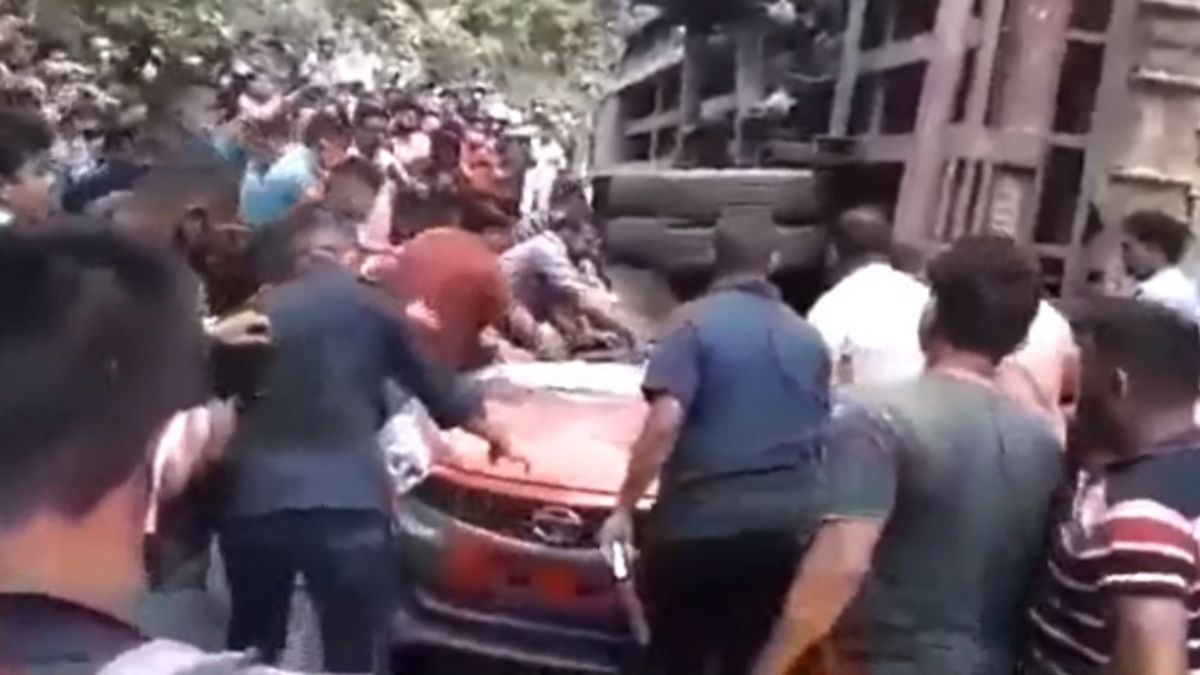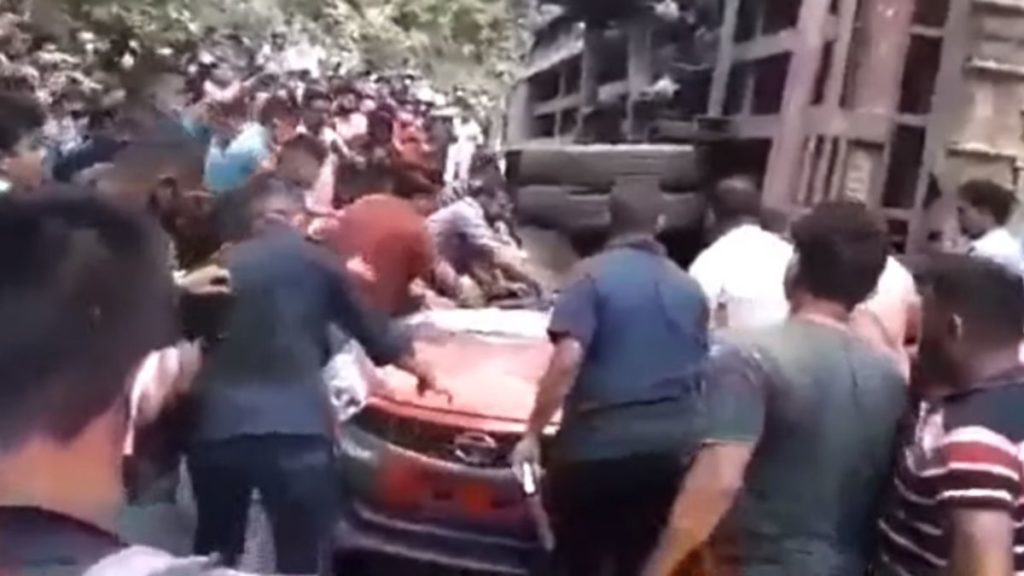 After looking at the car, you can say there is no way the driver could have survived. However, as per the sources, the driver made it alive after being stuck in the car for almost five hours. We can say that driver is lucky to survive as it's nearly impossible considering the gravity of the accident. Even cars with excellent built quality can fail to save lives in such cases.
Generally, cars are designed to deal with front impacts, side impacts, and rollovers. The A-pillars and C-pillars of cars are not designed to uphold such a heavy vertical load. Moreover, it's an example of a miraculous case where the man survived unexpectedly.
In the end, we can only say to drive cautiously and maintain a safe distance from heavy-duty vehicles. On the other hand, the infrastructure and rules regarding heavy commercial vehicles need to be improved.
Do share your views on how you guys think these accidents can be minimised?