Tata Nexon is one of the safest cars in the country, but no matter how safe a vehicle is, it's always sad to hear of any car accident. Recently, a Tata Nexon was met with a high-speed crash that completely wiped out the front-end of the sub-compact SUV.
However, thanks to the excellent build quality of the car, nobody was seriously harmed. Additionally, there was only one person in the sub-compact SUV, the driver himself, who suffered a few minor injuries.
Tata Nexon High-Speed Crash
As per the reports, the SUV was being driven above the allowed speed limits. Due to the monsoon weather, the roads were wet, which worsened the situation.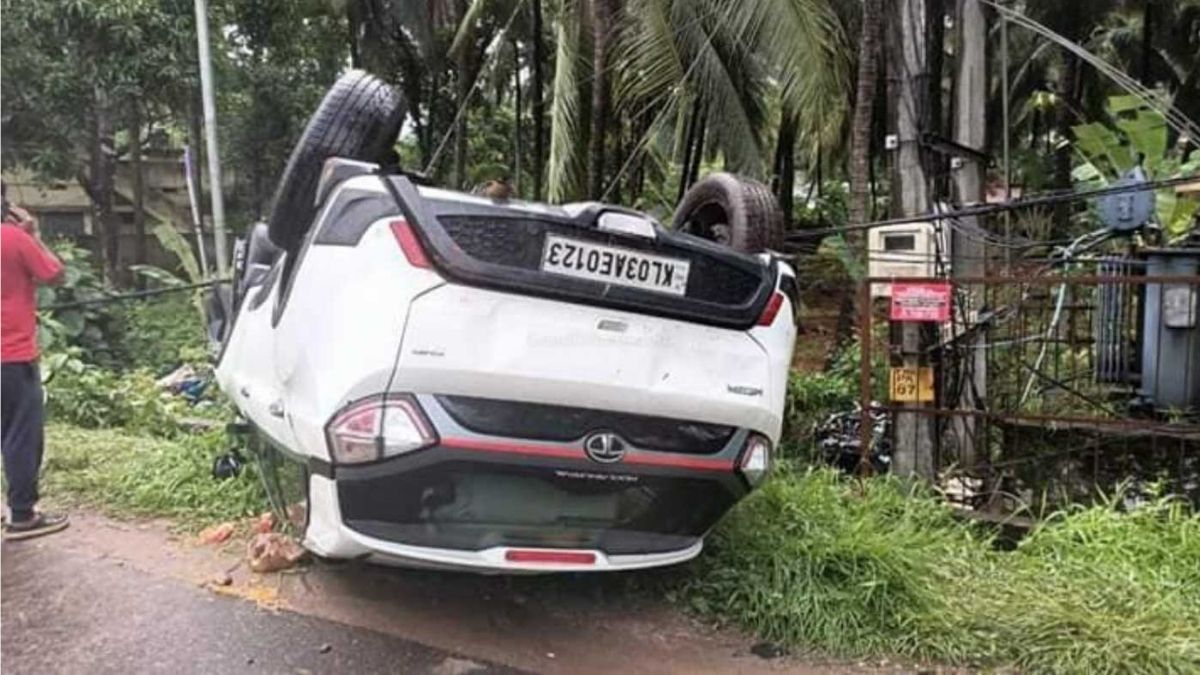 Apparently, the combination of high speed and wet roads led the driver to lose control over the car and crash into something. The magnitude of the impact was so high that the engine of the car detached from it, and the car rolled over.
Thankfully, as mentioned earlier, there was no causality, including any nearby pedestrian.
It's not the first time Tata Nexon has proven its excellent build quality. From time to time, we have come across news of this sub-compact SUV saving the lives of its occupants.
Build Quality And Safety Features Of Nexon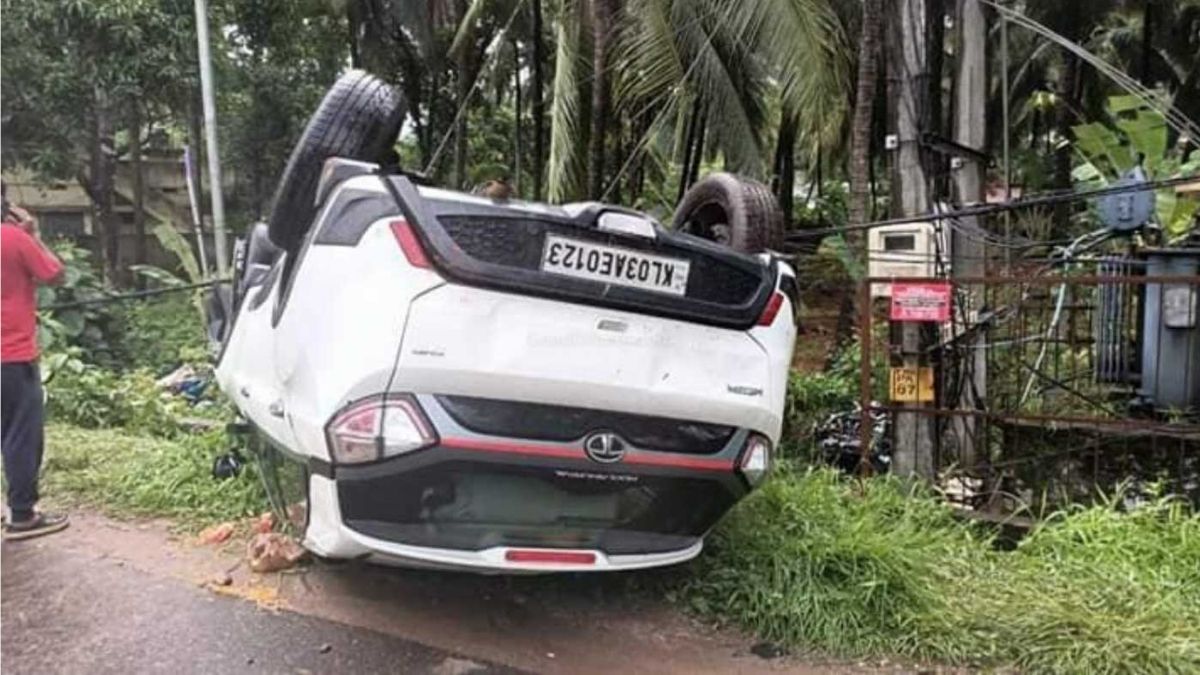 Tata Nexon has a five-star Global NCAP rating for adult occupants and a three-star child safety rating. Additionally, Tata Motors has done a fantastic job by providing this budget SUV with safety features usually found in a premium car.
Tata Motors has provided these safety features as standard in Nexon, which is really admirable. Here's the list of standard safety features of Tata Nexon:
Dual Front Airbags
Electronic Traction Control
Roll-over Mitigation
Emergency Brake Assist
Hill Hold Control
Electronic Brake Pre-Fill
Brake Disc Wiping
ABS with EBD on all four wheels
Apart from these, there are few more features in the higher trims. However, the above safety features are more than sufficient for every type of driver regardless of their skill level.
In the end, I would like to say no matter how safe the car is, if you don't follow the traffic rules, you will keep getting in trouble. And it goes without saying but never overspeed and always obey the traffic rules, for the safety of everyone including yourself.