Car accidents are something that we unwillingly keep hearing about. Recently, a pre-facelift Tata Nexon fell into a 70 feet deep pit. However, the good part is that its sole occupant, the driver, and owner of the car survive the calamity. A big thanks to the build quality of Tata Nexon for saving a life.
Yesterday, Nikhil Rana, an Automotive and Travel enthusiast, who owns a YouTube channel by the same name, uploaded a video explaining this mishap with Tata Nexon. The sub-compact SUV fell into the 70 feet ditch which is similar to falling from a five-story building, and suffered massive damage. Meanwhile, the owner went through meager injuries.
The Crash Was Really Brutal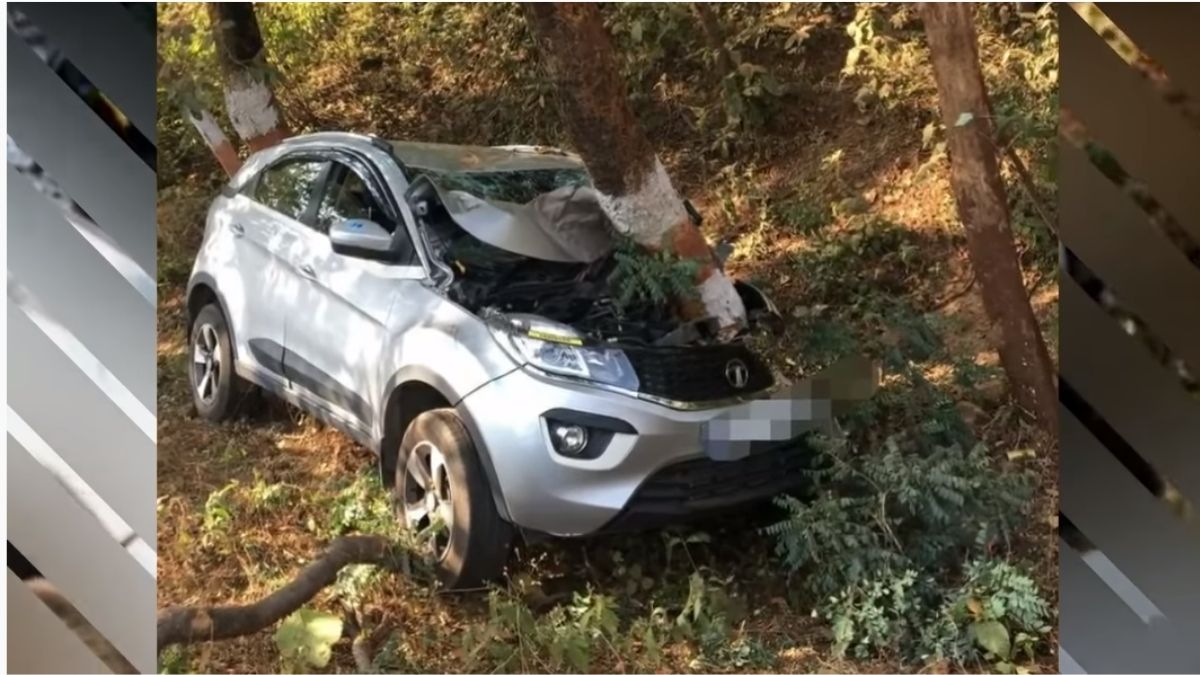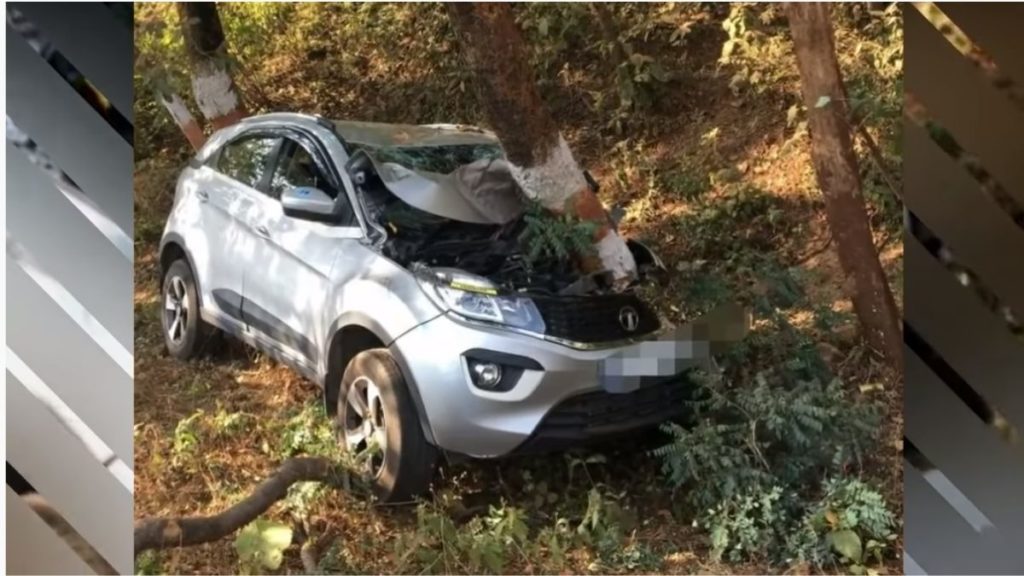 As you can see through the images, the front side of the car is completely torn down. According to the YouTuber, the intensity of the impact was so high that it broke the engine in two parts. Not only that, but the windscreen of the car also collapsed, the chassis was bent, and the doors got jammed. Despite such a great impact, the dashboard of the car didn't move even an inch. If the dashboard had moved inwards, the steering would have hit the chest of the driver causing him great harm.
Apart from the build quality of Tata Nexon, what saved the life of the driver is his presence of mind. The air-bags of the car immediately opened on time. Tata Motors deserves credit here as it provides dual air-bags as standard in all variants of Nexon.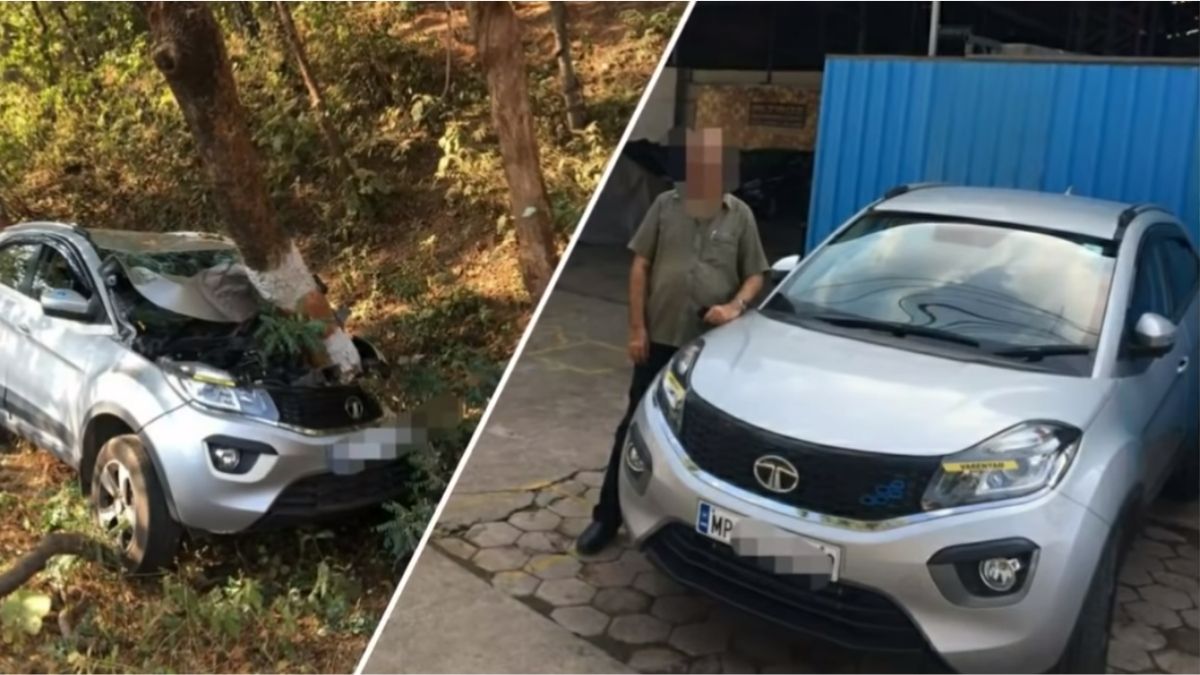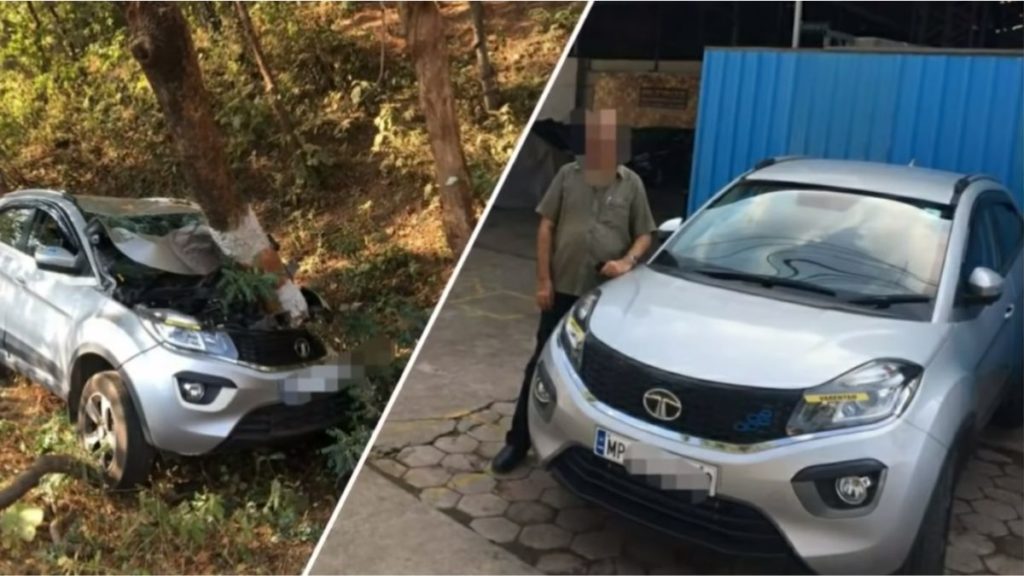 If it wasn't for the excellent built quality of the car, the owner would have lost his life. Well, most of you guys know that Tata Nexon has a five-star safety rating in the Global NCAP crash test. And this incident proves that Tata Nexon is built like a bull.
In the end, we would only like to say that it doesn't matter which car brand you choose provided you go for the safer ones. Life is precious and no amount of "high-fuel" economy will be of any use if your vehicle is built from paper-thin materials.