No matter how great a Tesla Model 3 is, it can't reheat pizzas like this Chevy Spark EV. Rich, a talented mechanic, found a way to install a pizza oven in a used Chevy Spark EV, thus taking the evolution of electric cars to a whole new level.
We all know that the Model 3 is a high-tech premium car. It costs tens of thousands of dollars, even if you buy a second hand one. Hence, it is very unlikely that people would experiment with Tesla EV.
Rich from the YouTube channel Rich Rebuilds is famous for his DIY projects involving Tesla and other electric vehicles. He's also building a Cyberquad shown during the Tesla Cybertruck presentation, all by himself.
For his new project, he decided to install a pizza oven in an affordable electric car. While Tesla Model 3 was an option, Rich wanted the pizza delivery vehicle to be affordable.
For those who don't know, the original pizza oven car was a conventional Chevy Spark powered by an IC engine. In India, the Chevy Spark is known as Chevrolet Beat and features an identical design.
By keeping affordability in mind, Rich decided to go for a Chevy Spark electric car for his pizza oven vehicle project. Here's how it turned out.
Sideline Tesla Model 3 Because Chevy Spark EV Can Reheat Pizzas
The Chevy Spark EV is a decent car. It comes with 140 HP and 327 lb-ft of torque. It also has a range of 82 miles, which is enough for everyday city driving. It starts at around $25,995, but one can get a second-hand model by paying $8,000 less.
The old Chevy Spark EV is not nearly as powerful as the cheapest variant of Tesla Model 3, but that doesn't matter. Chevy's low HP and small size are more than enough to fuel its main purpose — reheating pizzas instead of winning drag races.
The Chevy Spark EV features a custom-made door with a hole cut out in it for the oven. The door was pulled out of a conventional Spark car. It is also surrounded by a gasket to seal it off properly.
The custom door is identical in overall shape to the standard rear door of a Chevy Spark electric car, which makes the installation a little bit easier.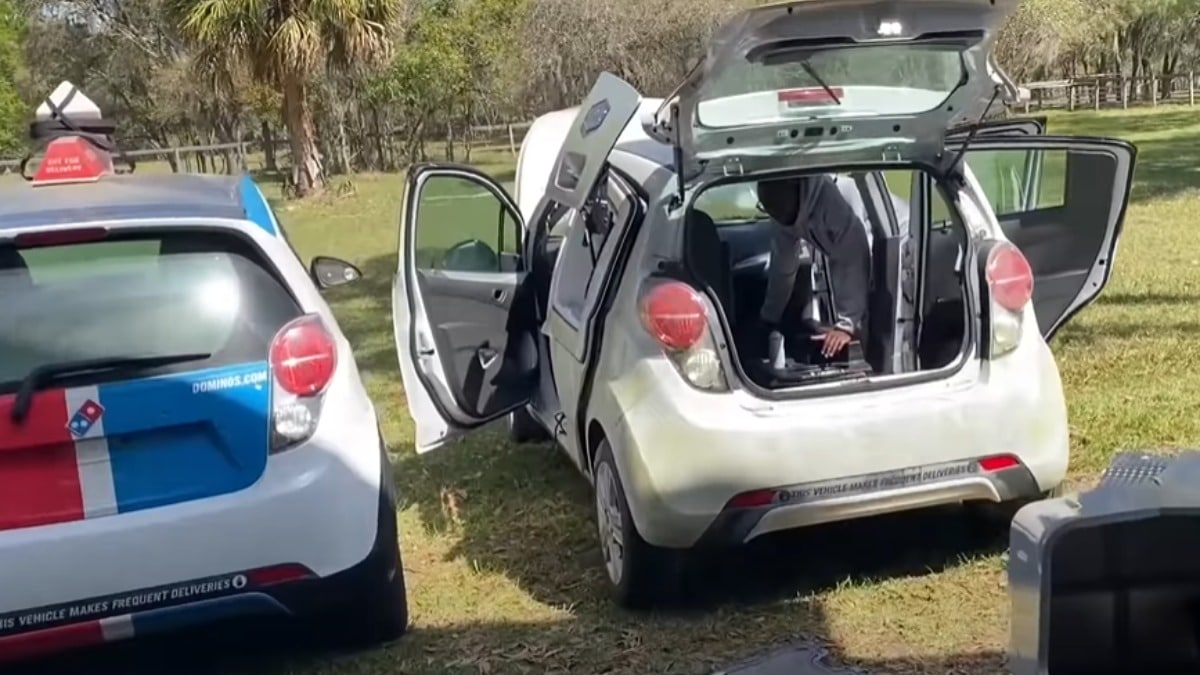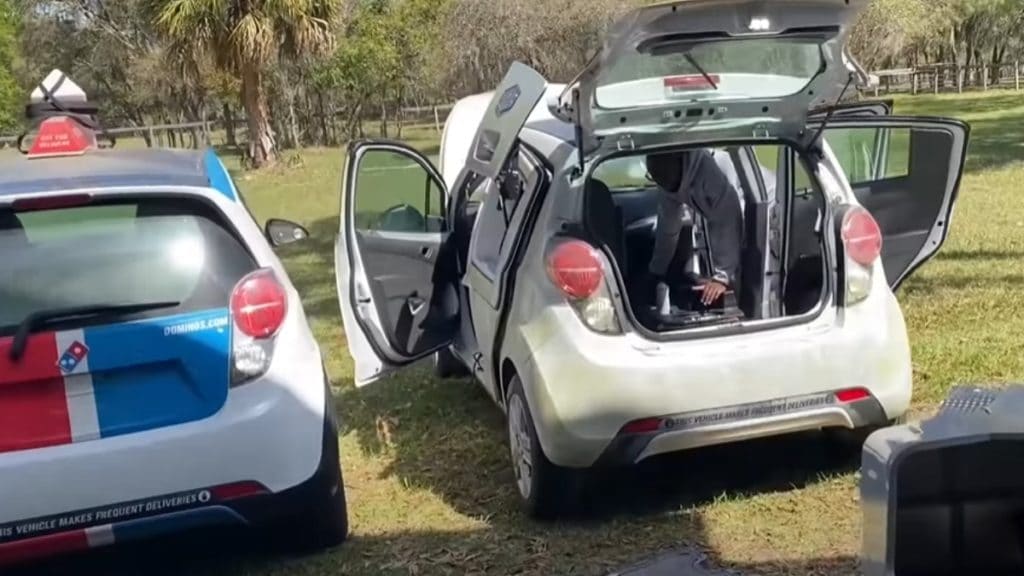 The oven is only suitable for keeping pizzas hot. It isn't powerful enough to make a new pizza.  You need at least 260-degree Celsius of temperature to make a pizza, and it'd be challenging to manage such high temperatures at the back of your car.
The pizza oven door can be opened using two switches, one near the closing of the front door and the other on the car's key.
Rich and his friend successfully attached the pizza oven to the Chevy Spark electric car; however, it isn't working yet. The electric vehicle still needs a lot of mechanical work before it can start its duties as a pizza delivery car.
Are Electric Cars Being Used As Pizza Delivery Vehicles?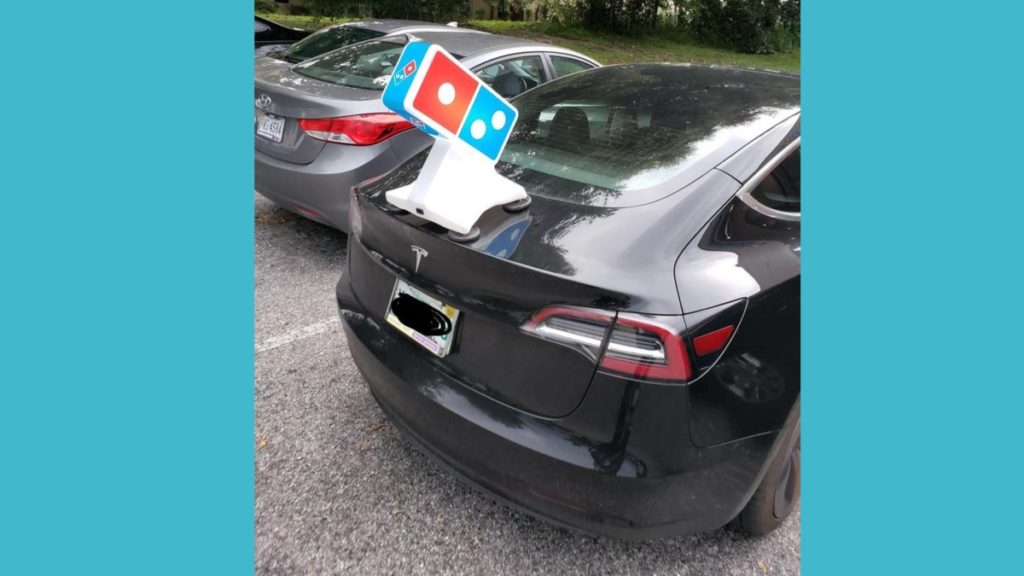 Nowadays, Pizza is delivered using various new technologies. Drones, e-bikes, and self-driving cars have been used so far to deliver pizzas.
In February 2020, a U.S. Federal Agency permitted Nuro Inc, an autonomous vehicle startup, to deploy 5,000 self-driving cars for various purposes.
The R2 self-driving vehicle is a slow-moving car capable of delivering groceries and pizzas. Also, a few months ago, a user on Reddit posted a pic of what looks like a Model 3 Dominoes pizza delivery vehicle.
We are unsure if Tesla electric cars are being used as a delivery car, but we wouldn't mind witnessing such an extraordinary thing any day of the week.