Can the Tesla Model Y Performance drift? If that was your question, then this article is specifically for you.
The Tesla Model Y is the latest electric SUV from the makers of the eccentric Model S and the mass-market Model 3. The Model Y is quite similar to its cousin, the Tesla Model 3, with both of them sharing around 75% of parts with each other.
This similarity also translates into performance because the Model Y is just as good around the track as the Model 3. Want some proof? Well, here you go:
Tesla Model Y Performance Drift: Model 3 Would Be Proud!
Kyle from "Out of Spec Motoring" took a brand new Tesla Model Y, courtesy of i1tesla to a race track to test the car's capabilities. The Tesla Model Y is brand new and has only 300 miles on it.
Now, this particular Model Y is the Performance version with 21-inch wheels. However, those wheels have been replaced by smaller 18-inch ones along with cheap $57 tires to check if the Model Y can drift or not.
A smaller alloy wheel provides more rubber from the tire sidewall to burn during the drift.
Unlike the Tesla Model 3, there is no Track Mode in the Model Y, even in the Performance variant. Additionally, there is no option to turn off stability control in the Model Y electric SUV.
During the test, the car's acceleration was set to Sport mode, and the steering was in Standard mode. The track was rainy and dusty during the test lap.
Kyle observed that the handling of the Model Y was very similar to the Model 3 sedan. The suspension of the electric SUV isn't squishy and holds the grip very well during corners. Also, just like the Model 3, the Chassis oversteers in the Model Y and breaks off when you put the foot down.
During the performance lap, the Model Y battery consumption was around 1,061 wh/mile, which was almost equal to 1 kWh.
Kyle then put the Model Y in Dyno Mode following the same procedure and set off to drift the car. It turned off the stability control in the SUV, which allowed the vehicle to turn sideways and burn some rubber quickly.
Tesla Model Y Performance: What Can Make This Car Better?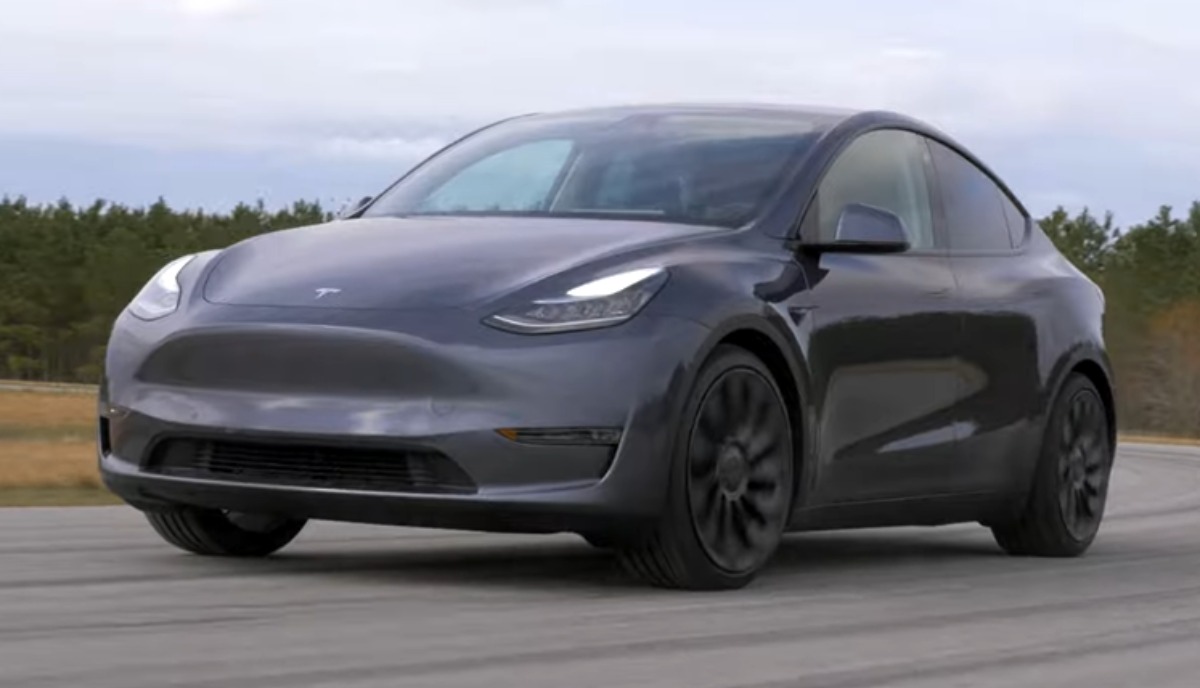 I'd like to discuss this topic in a dedicated article. However, for starters, the Model Y should get the Track Mode.
Tesla offers Track Mode V2 for the Model 3. And seeing how similar it is to the Model Y, Tesla should release it on the latter as well.
For now, Tesla should also start offering a cheap tire subscription service because a lot of people are going to start drifting their Model Y after this.