The new Suzuki Swift Sports will now come equipped with a 48V mild-hybrid. The new powertrain generates 127 HP, more than the BS6 Tata Nexon SUV, and an impressive 21.5 km/l of fuel economy.
Recently, the company announced that the latest Swift Sport will get a mild-hybrid powertrain. It will go on sale in April in the UK. It will also be sold all over Europe.
Apart from the sports model, the hybrid variant of the standard model of swift is already available, and you can see the details on the official site of the company.
The latest Swift Sports Hyrbid will have lower carbon emissions with improved fuel efficiency. Suzuki claims that the emissions of the new swift hybrid will be reduced to 127g of CO2 per km with an improved fuel efficiency of 50.1 MPG or 21.1 km/l.
As per the WLTP cycle, the new fuel economy represents around a six percent improvement in fuel efficiency.
In the new Swift Sports, the company will be using the same Smart Hybrid Technology it has been using in other models. The car will have a small, compact battery set along with the starter motor at the front axle.
Specification of Suzuki Swift Sports Hybrid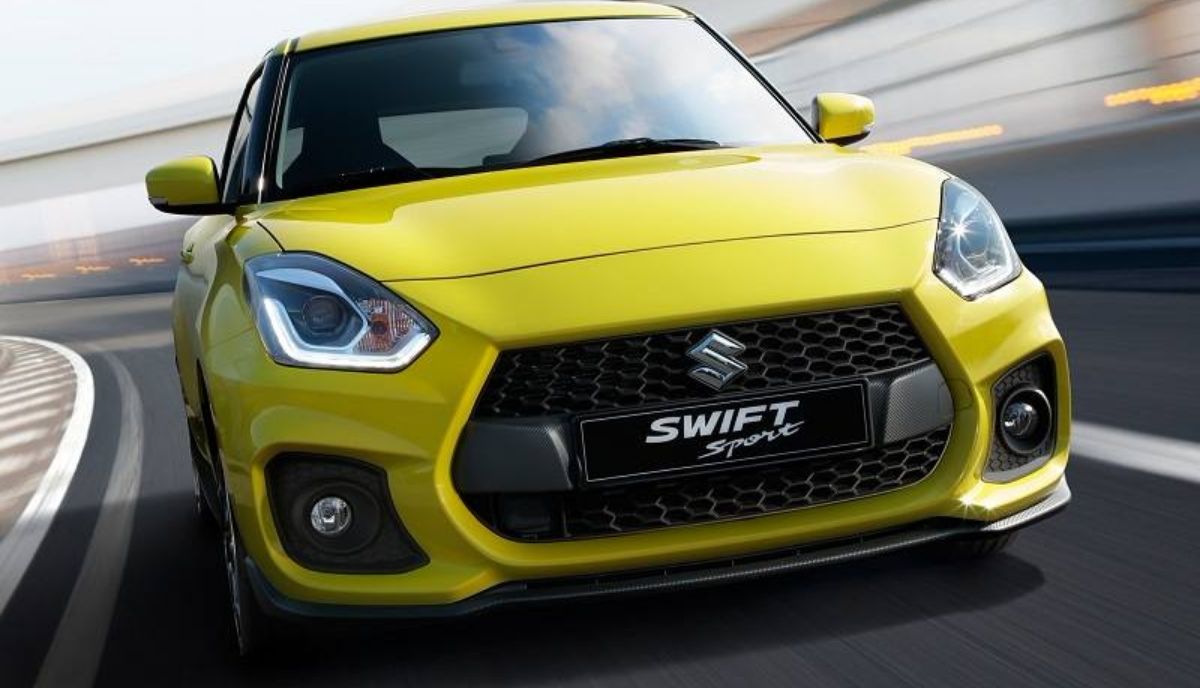 Engine and Performance
The Swift hybrid car will have a 1.4L 'Boosterjet' turbocharged engine. The engine is capable of churning out a maximum of 127 HP and a peak torque of 173 lb-ft (235 Nm). With the new hybrid battery, the motor assists in providing a boost of torque at lower RPMs.
The new hybrid powertrain allows the Swift Sport to sprint from 0 to 100 km per hour in 9.1 seconds with a top speed of around 210 kmph, which makes the car a genuine hot hatchback.
However, as per the sources, a company spokesperson said that it is not the power that is in the mind of the company right now; instead, the company is trying 48V battery to work more efficiently.
If we compare the Swift Sport Hybrid with the Tata Nexon, then Nexon produces a maximum of around 118 HP with a peak torque of 170 Nm.
Highlights
The base model of the car will sport LED front light clusters, a set of a six-speaker audio system, adaptive cruise control, and lane-keeping assistance.
Price
As per the sources, it is expected that the price for the 2020 Suzuki Swift Sports Hybrid in the UK will start from £17,999.
If we talk about India, then the company revealed a hybrid version of Swift at the AutoExpo 2020. However, the Swift Sport is not coming anytime soon in India.