PDF editing is one of the things you may feel like you'd never need, but when the situation strikes, you start dwelling on the Internet to find a good PDF editor and feel lost. There are many online PDF editors, but if your work involves editing multiple PDF files, you may find it challenging to manage. Not to mention, most of these online tools are limited in the number of times you can use them and their functionality. That's where SwifDoo PDF Pro comes in.
SwifDoo is a PDF editor that stays on your PC and comes with tons of features for you to edit PDFs effortlessly. SwifDoo reached out to us to review the PDF Pro, so here's our review.
SwifDoo PDF Pro Review: It's Something!
At first glance, the logo looked like something that I've seen in the past, and sure enough, I found out it takes heavy inspiration from the official icon of the Swift Programming Language by Apple.
We won't be dwelling on the niggy gritties of every software feature, but rather we'll briefly look at how the editing feature works.
SwifDoo PDF Pro: Main Features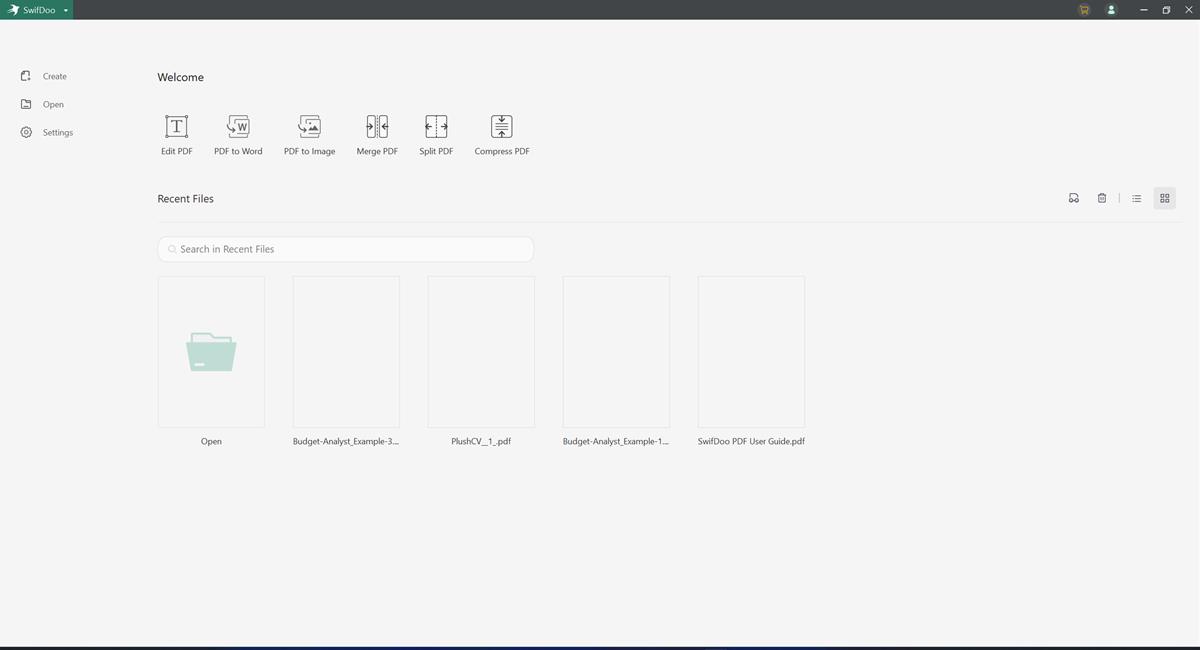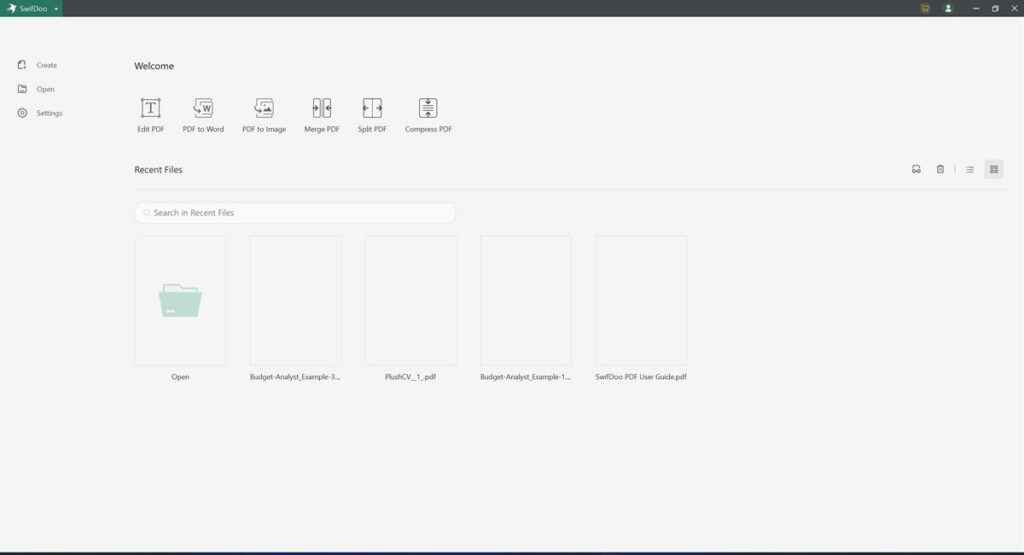 On the homepage, you'll find options to create and open files. In addition, you'll find the options Edit PDF, PDF to Word, PDF to Image, Merge PDF, Split PDF, and Compress PDF, all of which are very commonly used features. Below the aforementioned options, you'll find Recent Files, which, as the name suggests, shows you the files you worked on recently.
Overall, the UI of the app is clean and clutter-free and should give the user peace of mind when handling multiple PDF files.
Editing a PDF using SwifDoo PDF Pro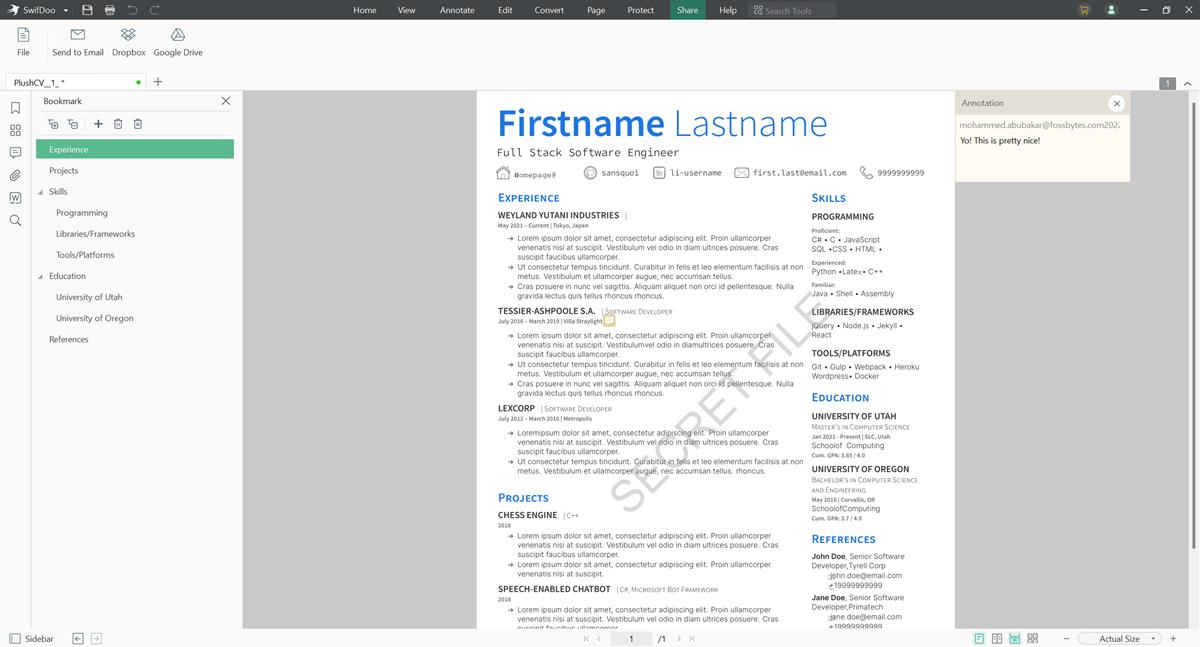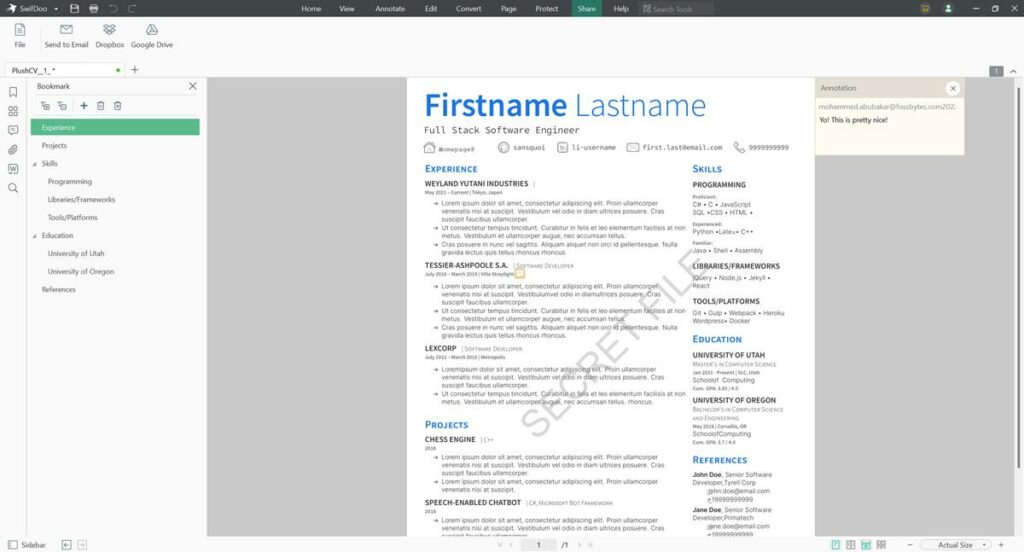 My first experience with the PDF editor wasn't good. Upon downloading sample PDF files and trying to edit them, the software wouldn't recognize text and displayed, "This page has no editable elements." Now, I'm no PDF expert, but a short tutorial to let people know what kind of PDFs are supported would be super helpful.
Using the OCR feature to recognize the words in the documents took forever. After hours of rerunning the feature, I gave up. The good news is that when you upload a high-quality PDF to SwifDoo, it quickly recognizes the text, and it's easy to switch back to moving the elements on the PDF and editing the text. And overall, it works like a dream.
With the week I spent using SwifDoo, I was comfortably able to edit PDFs, convert to word or vice versa, split or combine, and compress them. One major gripe I have with the editor is that while they're quick at recognizing the font, there may be times when you'd want to use/edit a different font on the same line. The lack of a search bar to search for different fonts bugged me a lot as I had to manually search for the font.
The overall stability of SwifDoo was pretty okay. It did crash on me at times, but for the features it offers, it may as well be one of the best PDF editors out there.
Sharing a PDF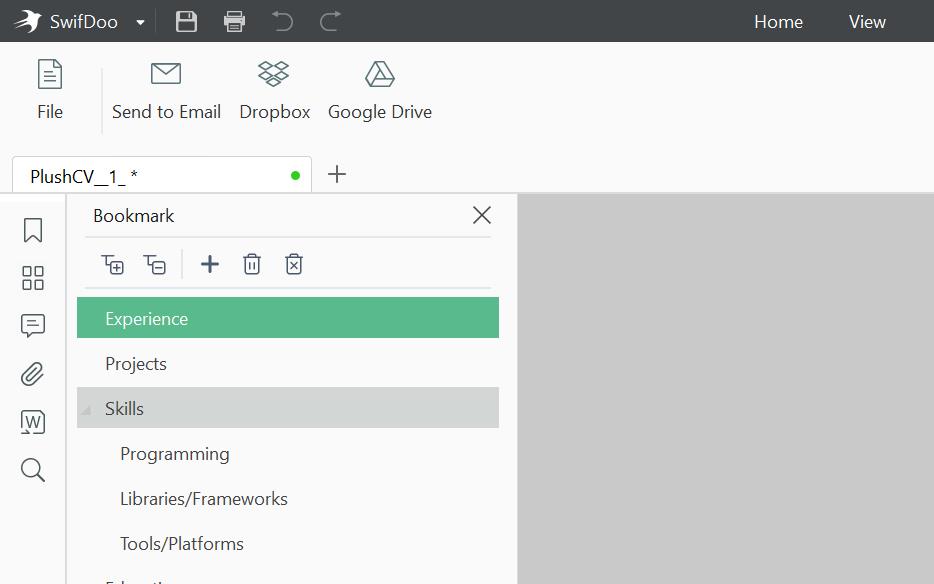 SwifDoo also has a share tab where you can share/save the edited PDF directly in an email, Dropbox, or Google Drive. This feature makes sharing PDFs across different platforms faster and easier.
SwifDoo PDF Pro: Pricing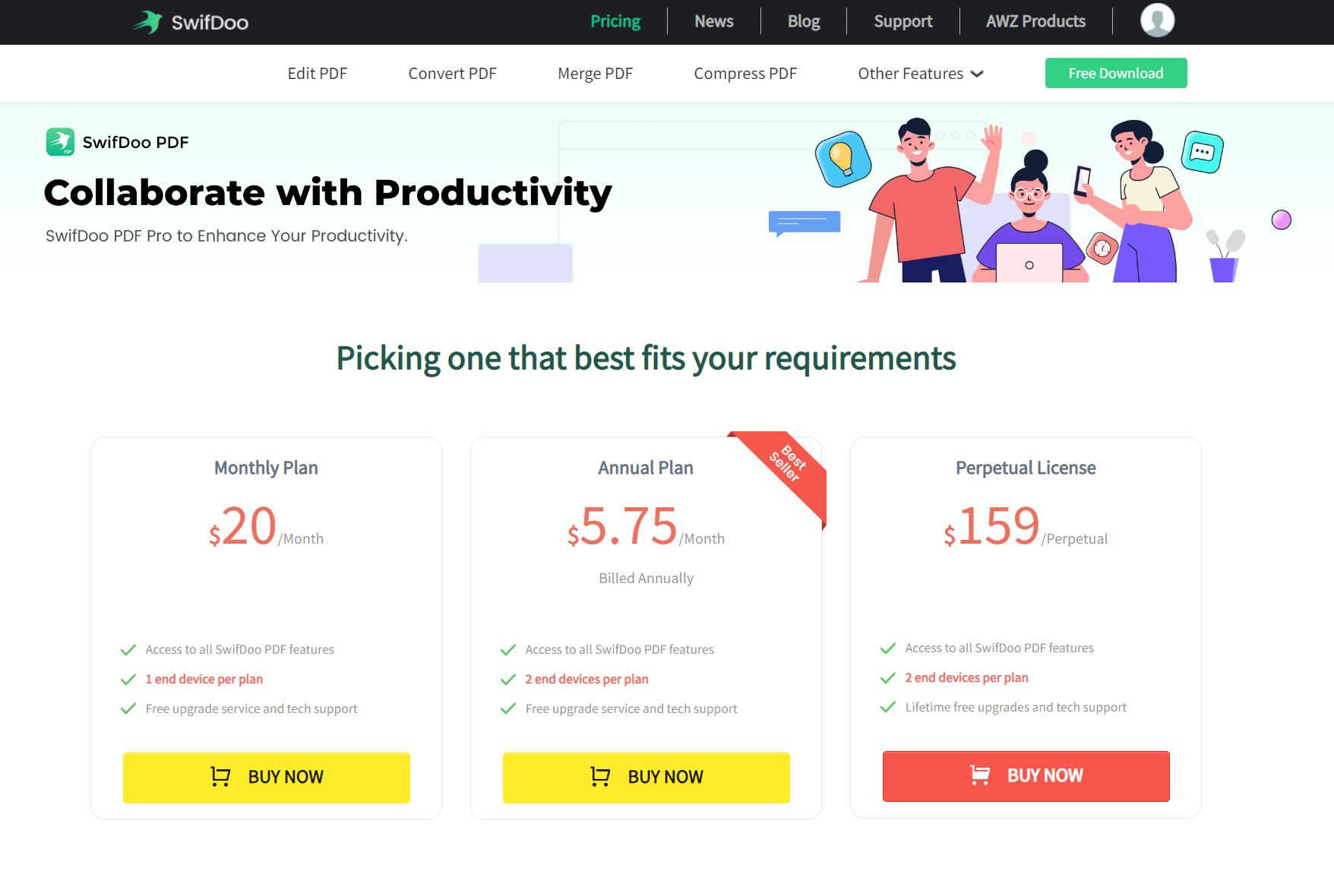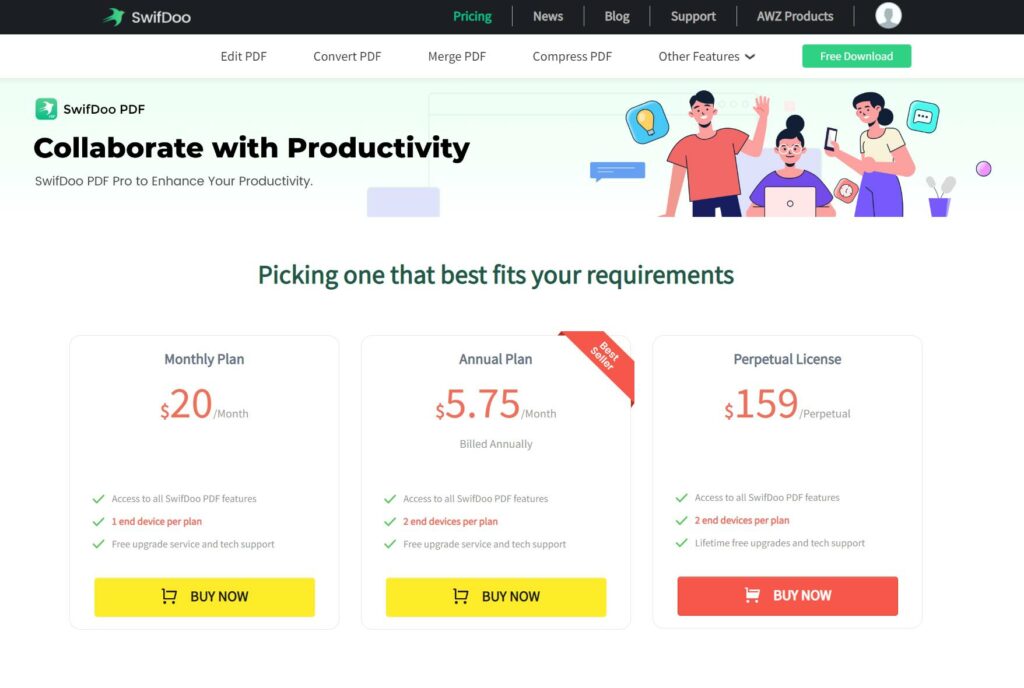 The monthly plan costs $20, the Annual costs $81 in total, and the perpetual costs $159, which is not too bad at all. If your work involves editing hundreds of PDFs a month, SwifDoo PDF Pro will certainly be a lifesaver. That said, there are a few areas where we think it needs polish. Overall, for the asking price of $159 for two devices, it's expensive but still a pretty compelling offer. However, if you're looking for something cheap, UPDF another great software, and there are plenty of free options like ilovepdf and SodaPDF.
What are your thoughts on SwifDoo PDF Pro? Have you used or heard about a better PDF editor than SwifDoo before? Let us know in the comment section below.