Ever since the world went into lockdown due to the COVID-19 pandemic, more and more people have tried to indulge themselves in leisure activities. While the activity can be anything, many turned their heads towards movies and TV shows. But where to watch them when all the theaters are closed? Yes, you guessed it right – Streaming platforms.
Nowadays, watching your favorite content without the need to leave the house has become the norm. As a result, streaming services such as Netflix, HBO Max, Disney+, Amazon Prime Video, and more have seen a surge in their viewership.
But ever wondered, how much growth or decline the aforementioned sites have seen in the last few months. Precisely we will talk about the numbers in Q3 of 2021 in the United States. Thanks to our friends over at JustWatch, we have a pretty decent idea about each streaming platform's performance over the last few months.cOn that note, let's dive into the numbers straight away.
Netflix Suffers A 1% Loss In SVOD Q3 Market Shares
Holding a strong presence in the market share is quite crucial for any streaming service's success. Here is a pretty great graphic depicting the market share held by several OTT platforms in Q3 in the United States: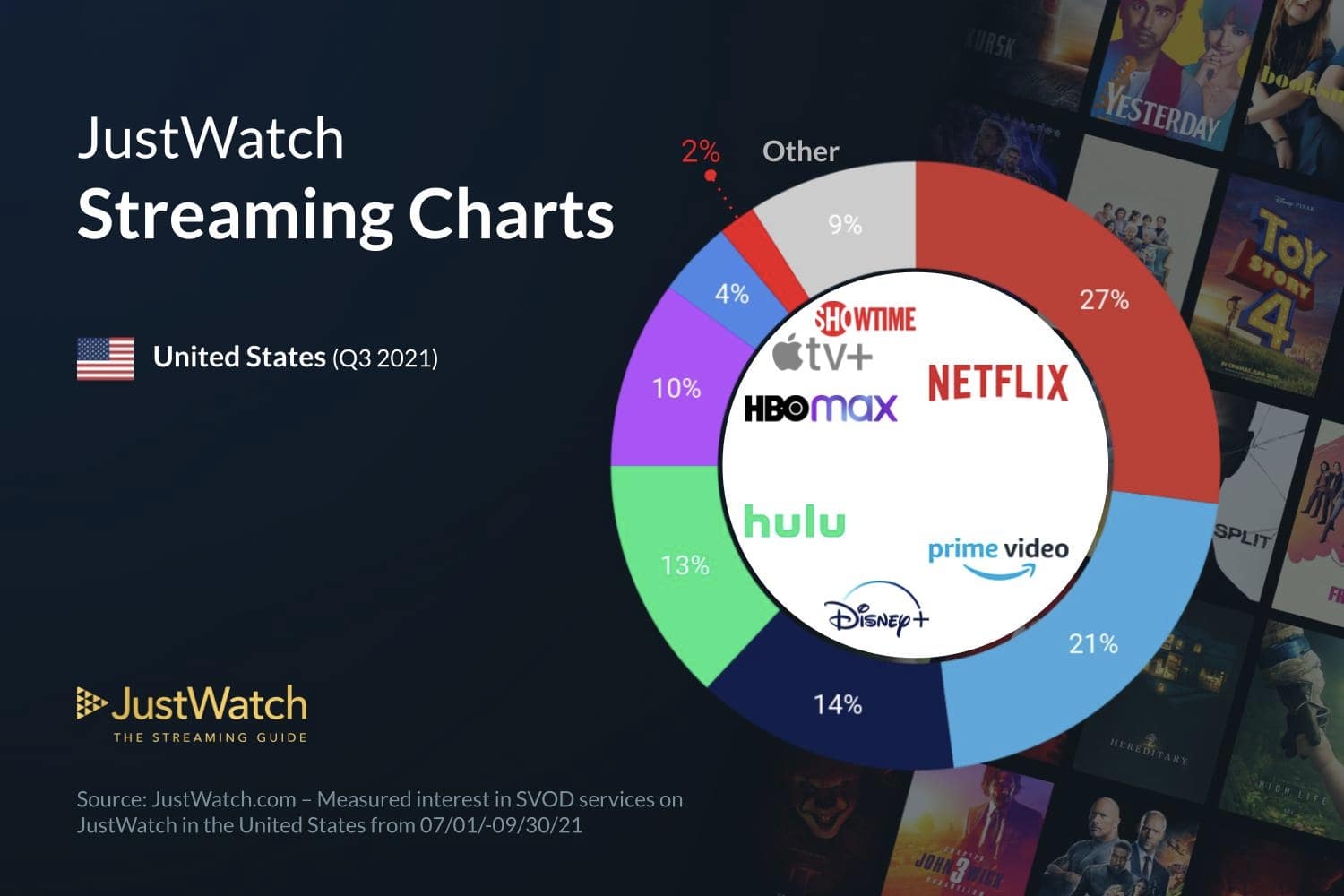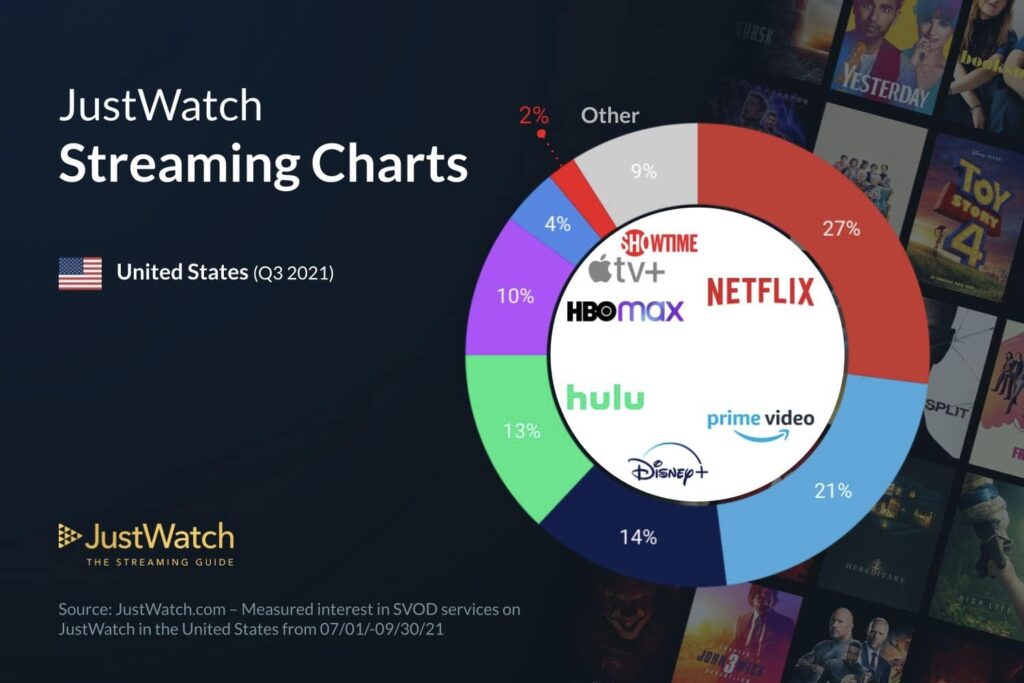 While Netflix still holds the largest shares in the market, it lost 1% of its captivity. Despite that, there have been some pretty amazing shows launched by Netflix over the last couple of months. Series like Money Heist and Sex Education certainly kept the audience's interest rather peaked.
On the other hand, platforms like HBO Max, Amazon Prime Video, and Apple TV+ all saw a growth of 1% in their market shares respectively.
HBO Max Has Been Growing At A Great Pace in 2021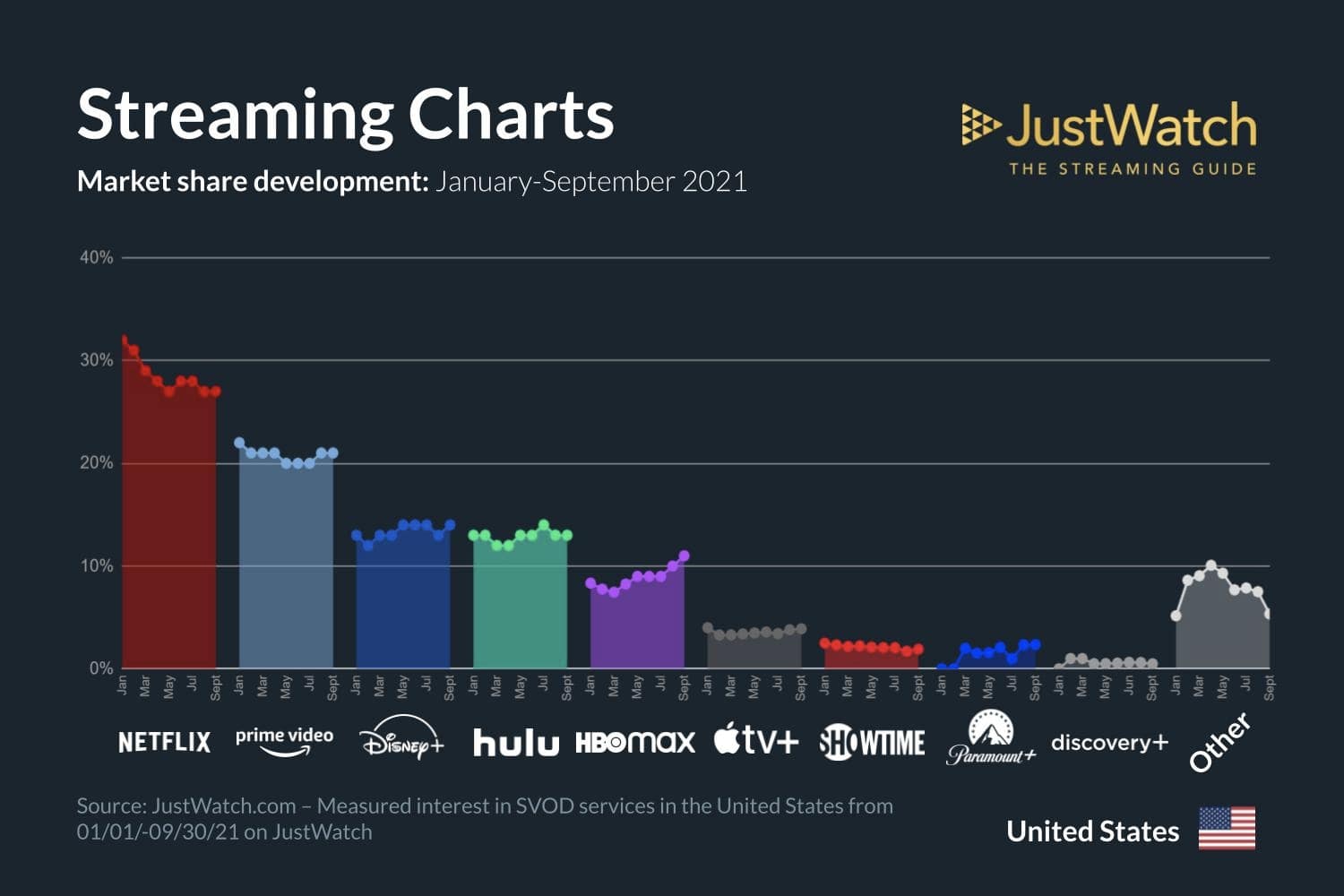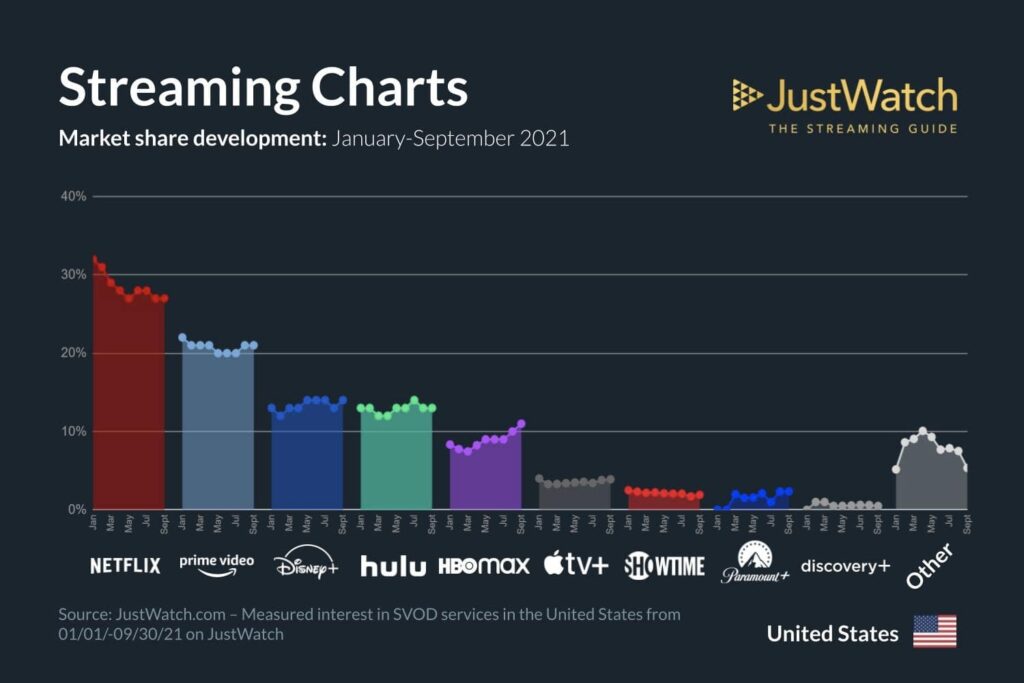 It is quite evident that despite being the largest streaming platform globally, Netflix has seen its ups and downs this year. As the popular saying goes, one man's loss is another man's gain and HBO Max is the latter in terms of this phrase.
HBO Max has seen by far the best growth since July 2021. With the likes of Dune and Succession in the platform's catalog, it's no surprise that fans love it.
Apart from these two platforms, others haven't seen any such fluctuations in their growth. That's it for this article. What are your thoughts on this? Feel free to share them in the comments section below.