Maruti Suzuki Swift rival Tata Altroz once again aces in the real world fuel-efficiency test. Tata Altroz recently returned a mileage of 30km/l in its petrol variant under Eco mode on the highway.
With this efficiency, the hatchback will not only rival Suzuki Swift but also its sibling Baleno among the likes of Hyundai i20 and Toyota Glanza.
We previously reported Tata Altroz providing impressive mileage of over 24 km/l in city mode. The efficiency test was conducted by a YouTuber who recently bought a Tata Altroz XZ petrol variant.
Once again, the same user has uploaded a video of the efficiency test of Tata Altroz on Highway. However, this time Tata Altroz XZ is even more efficient in Eco mode.
Find out how the owner managed to yield such jaw-dropping mileage with his Tata Altroz.
Suzuki Swift Rival Tata Altroz With 30 km/l Fuel Efficiency: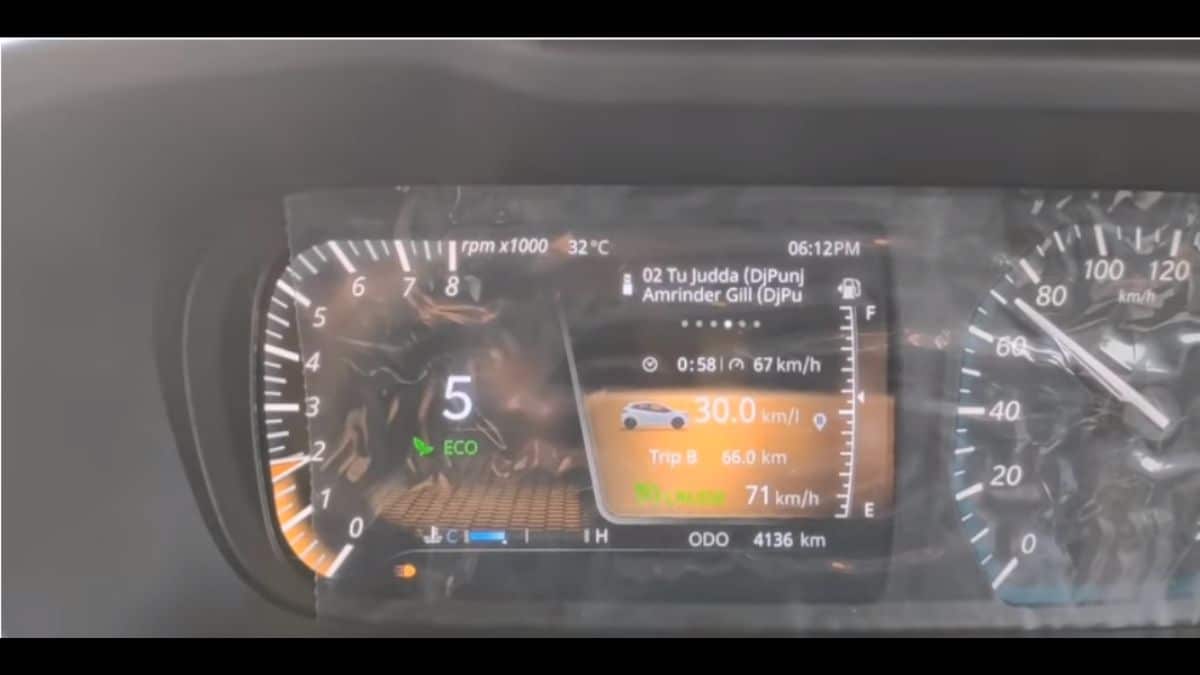 Achieving the maximum fuel-efficiency out of your car is not a very difficult task. However, one needs to follow specific guidelines with a bit of patience.
Here, the user did some important preparation before starting his run. He set the air-conditioning at 25-degree celsius and fixed the blower speed at one. Furthermore, he decided to put it on cruise control mode at a constant speed of 71 km/h.
Tata Motors has modded this hatchback with features like cruise control that make highway driving more comfortable.
In addition to the above reminders, other essential features like the type of tires, wheel size, and tire pressure also contribute significantly to fuel-efficiency.
Though the instrument cluster has shown a value of 30 km/l, it will vary a bit if calculated manually.
As witnessed in the previous test mentioned above, the instrument cluster showed a fuel-efficiency of 25.8 km. However, when calculated manually, it turns out to be 24.5 km/l.
Considering this fact, an error of 0.5% will turn to provide a mileage of above 28km/l. Meanwhile, Maruti Baleno hybrid, which is the most efficient trim of the model, has a claimed efficiency figure of 23.87 km/l.
In addition to superb mileage, Altroz is the first Indian manufactured hatchback from Tata Motors to achieve a five star in safety ratings.
What do you guys think? Is it a better Suzuki Swift or Baleno alternative?