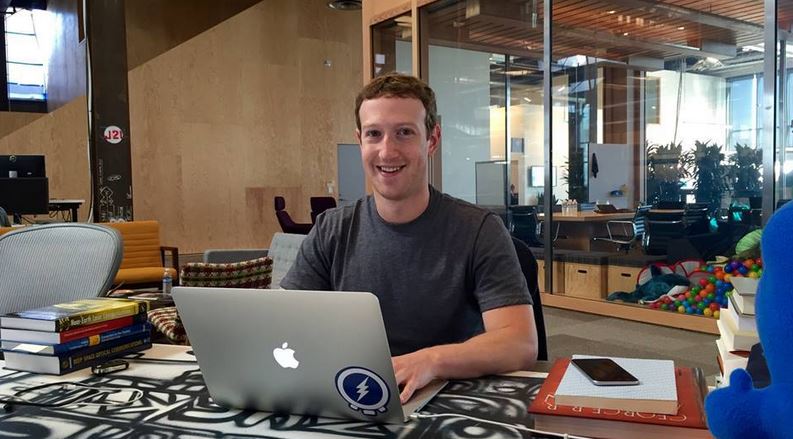 Last night in a Reddit-style Ask Me Anything session on his Facebook page, Mark Zuckerberg answered some of the questions that you would find pretty interesting. He may be a young and billionaire CEO of world's most famous social network, but the time he spends in his office is just surprisingly normal.
I
n a reply to a question on his Facebook post, he said: "If you count the time I'm in the office, it's probably no more than 50-60 hours a week." But Mark was quick to point out that work hours vary from person to person due people's custom definitions of what they count as work. He said if he'd follow the expanded definition of work, he would be working whole life.
CEOs of big companies work for long hours and thus they don't have much time for the families. Zuckerberg works for a normal duration of time and he seems to have found a way to balance work and personal life. In another Facebook past earlier this year, Mark revealed the fact that as a new year resolution, he likes to learn something.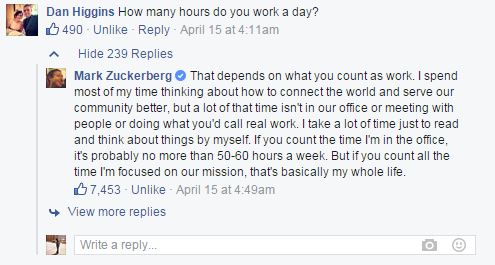 He said, "That depends on what you count as work." He added, "I spend most of my time thinking about how to connect the world and serve our community better, but a lot of that time isn't in our office or meeting with people or doing what you'd call real work."
In another similar interaction, Mark gave another insight of his CEO life last month when he was asked about his hiring process. In response to this question, he said: "I will only hire someone to work directly for me if I would work for that person. It's a pretty good test."
Did you find work hours of Mark Zuckerberg surprising? How many hours do you work? Tell us in comment.
Recommended: Mark Zuckerberg: How I Hire People for Facebook