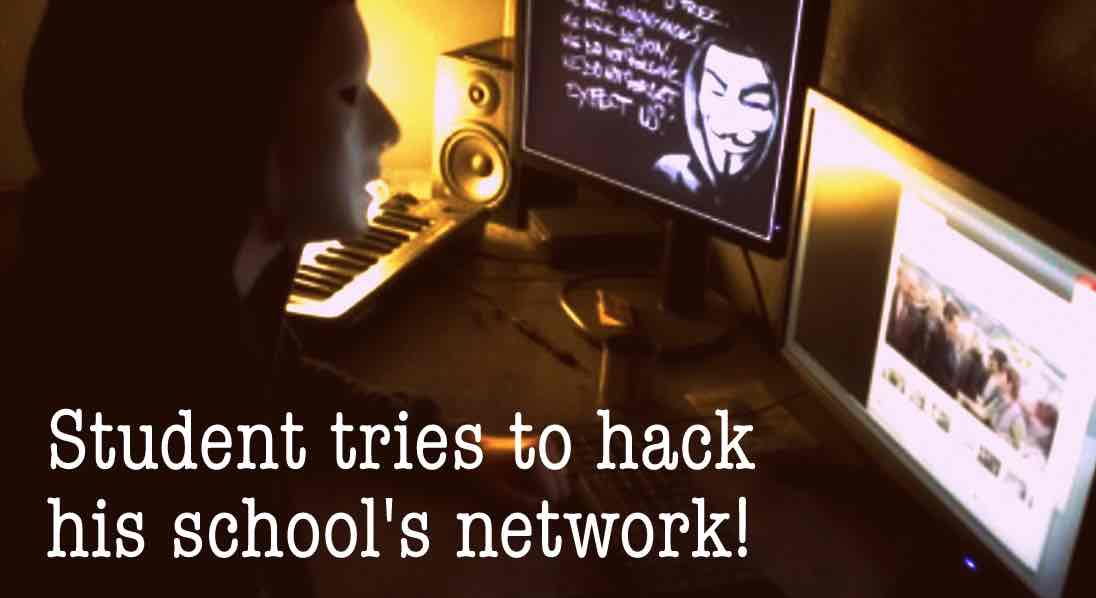 Short Bytes: The State police and school district officials in Pennsylvania are investigating a case that involves a school student trying to hack into the school's Wi-Fi network. The officials have told a local newspaper that they have found some evidence regarding his association with the hacktivist group Anonymous.
In a recent incident in the town of Hazleton, Pennsylvania, the police officers are busy investigating a hacking attempt that took place at a school called the Hazleton Area Career Center.
This hacking attempt incident was brought to the attention of school Superintendent Dr. Craig Butler three weeks ago by the school's IT folks. The IT staff said that they found that a school student tried to breach school's Wi-Fi network by making use of an illegal key.
However, the computer system was not breached.
"The student involved in this never did have access to district information, such as grades," Butler said. "He never hacked into the system to tamper in that sort of information."
This suspect student was tracked down and called into the Superintendent's office. There, he was questioned and his phone as checked.
Also read: What Is Anonymous And How Big It Is?
After the preliminary investigation, it's being claimed that student has some associations with the popular hacktivist group Anonymous.
Talking to a local newspaper Standard Speaker, Butler said that except the fact that Anonymous isn't "well-intending group", he doesn't know much about the group.
Later, the case was handed over to school district police Chief Ed Harry. He has also sought assistance from the state police in the case, according to Butler.
Meanwhile, the student was punished according to the school procedures. However, Butler added that activity on his phone didn't indicate that he was a threat to anyone in school.
Did you find this story interesting? Share your views in the comments section below.