Short Bytes: A student hacker from Virginia, named Zachary Shames, has pleaded guilty to the charges to writing a keylogger and selling it. His keylogger helped different buyers infect about 16,000 computers. The 21-year-old wrote the spyware in his school and continued to improve it in his college. Shames will be sentenced on June 16 with a maximum penalty of 10 years.
Z
achary Shames is a 21-year-old student from Great Falls, Virginia. He wrote a malware, precisely a keylogger, that recorded every keystroke on the infected computers. Shames sold this malware to more than 3,000 people that resulted in 16,000 infected computers.
These details were revealed in a press release from the U.S. Department of Justice. Recently, he pleaded guilty to charges of orchestrating computer intrusions.
Interestingly, Shames developed the first version of this keylogger while attending his high school in Northern Virginia. After that, he continued to modify and market the spyware from his college dorm.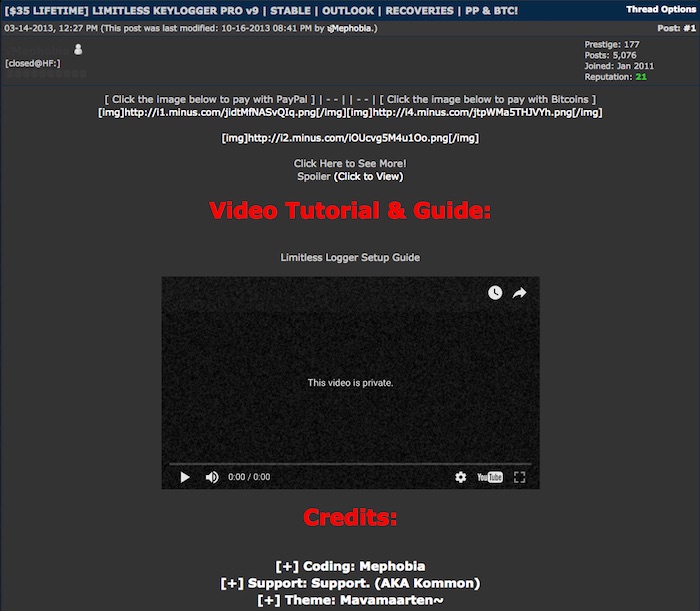 Shames will be sentenced on June 16 with a maximum penalty of 10 years, which is the maximum statutory sentence prescribed by Congress.
While the information regarding the actual malware provided by the feds is vague, the malware appears to be actually called "Limitless Keylogger Pro," according to Motherboard.
Have something to add to this student hacker story? Do tell us your views and feedback.
Also Read: Hacker Publishes Open Source Tool For Finding Secret Keys On GitHub