A few days ago, as per the report by NetMarketShare and Statcounter, we analyzed how Microsoft Windows is losing its desktop market share. But, contrary to that, the latest 2020 HackerEarth Developer Survey result paints another picture of which OS the developer uses the most.
To be more precise, the survey divides 16,665 developers participants into students and professional categories. The survey results reveal that 78% of student developers prefer Microsoft Windows, while 69% of them go for Ubuntu Linux. On the other hand, 66% of professional developers rely on Ubuntu, which is more than 61% professionals who chose Microsoft Windows.
Besides Windows and Ubuntu, developers also have an interest in Apple's macOS, where the share of professionals (57%) is way more than students (36%). Interestingly, 13% of the students also love to use Arch Linux more than working professionals (8%).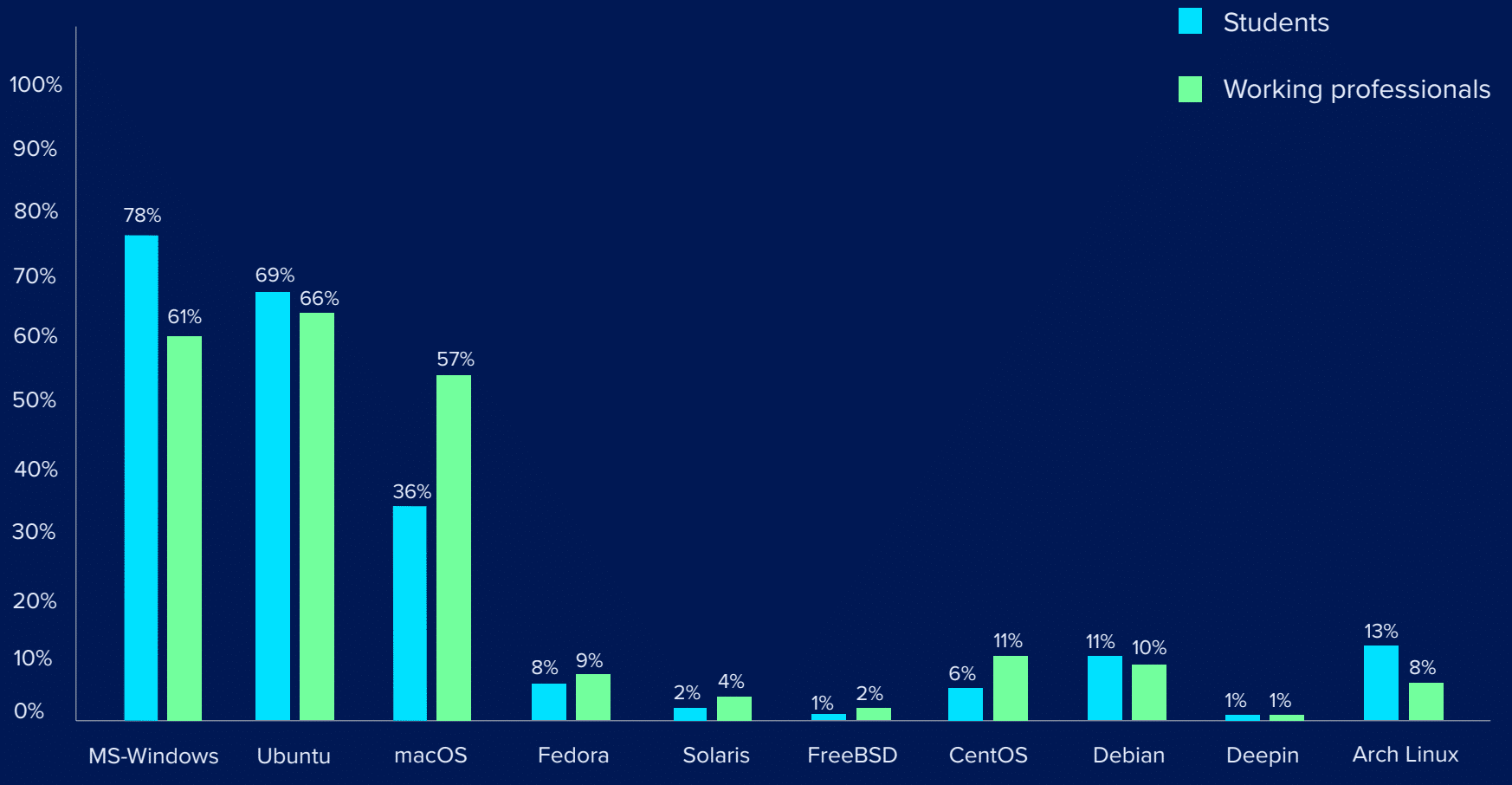 Among other Linux distros such as Fedora, Deepin, or Debian, developers also enjoy using them. Other than Linux, a mere percentage of developers (approx. 2%) find interest in Solaris and FreeBSD.
Overall, Windows still has a large influence among the developer community and it might even grow in the future due to the Windows Subsystem for Linux. You can also assess its popularity from the recent survey conducted by Ubuntu, whose result showed that 17% of Ubuntu users use Windows as their primary OS.
Why Do Students Choose Windows Over Linux?
The reason is quite obvious and predictable as students are mostly beginners and hence they find Windows more comfortable. But are there no beginner-friendly Linux distros? Yes, there are several Linux-based operating systems for beginner use.
Also, there are Linux distros, especially for programming and developers. So, another probable reason could be the traditional shipment or dependency of Windows in most of the vendors' laptops. Hence, most of the users start their journey on Microsoft Windows. Nonetheless, as you progress, you may either land on Windows alternatives or stick to it for your whole life.