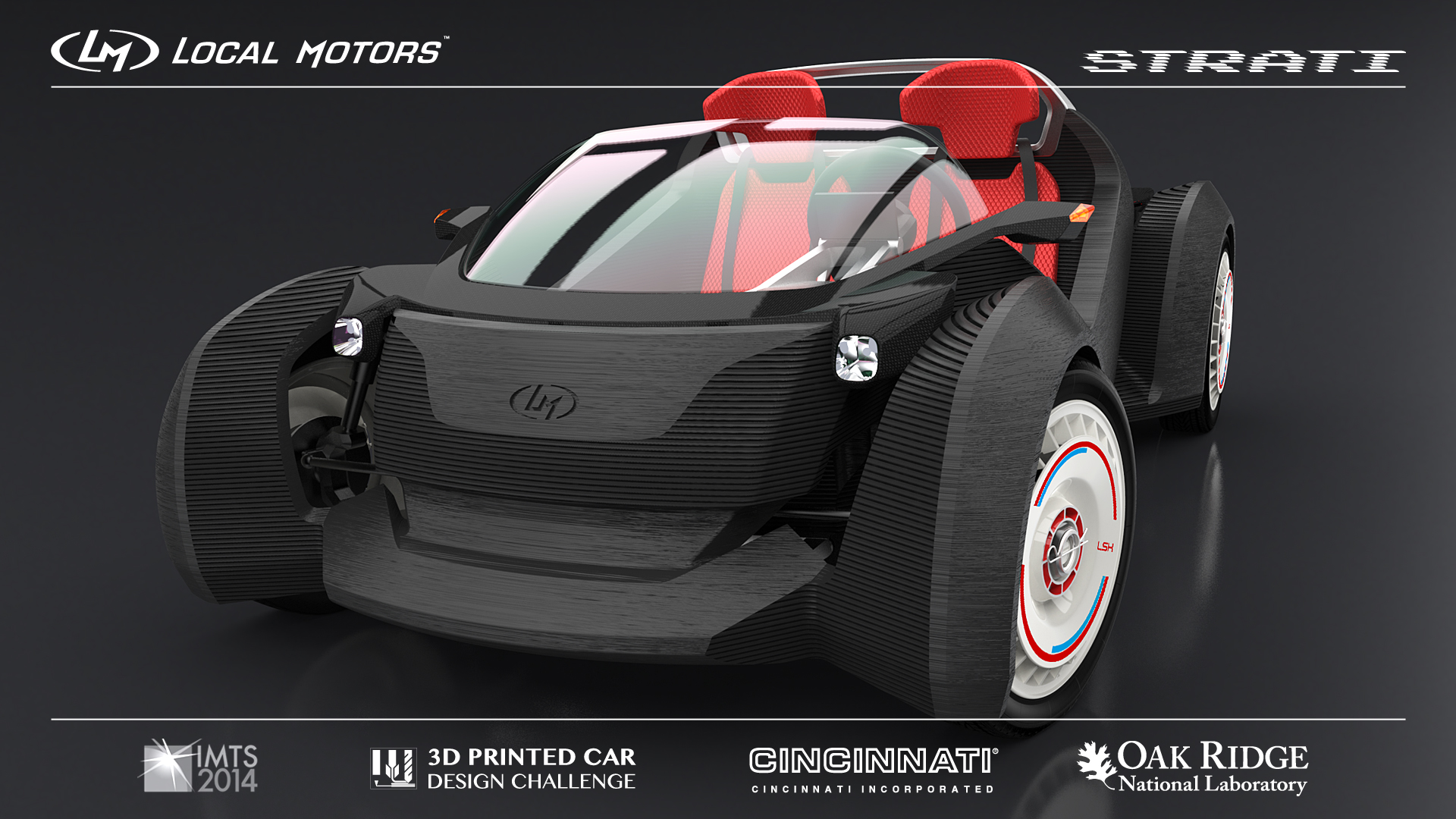 3D printing is expanding its wings in a swift manner. We have seen 3D printed guns, artificial vertebra transplant, toys and what not? The day isn't much far when we will be ordering anything, ranging from a cell phone to a car, customized according to our choice of design and getting it delivered in a day or two.
Also Read: World's First 3D-Printed Vertebra Implanted in China
Local Motors is the company which built world's first 3D printed car known as the Strati which means 'layers' in Italian.
This car is electricity driven, two-seater and was unveiled last week at the International Manufacturing Technology Show (IMTS) in Chicago, Illinois.
The company CEO Jay Roger told Mashable, "Telsa made the electric drive train famous, we're changing the whole car."
Mashable writes:
According to Ford Motors, most cars have somewhere between 5,000 and 6,000 parts. The Strati has just 49, including its 3D printed body (the largest part), plus more traditional components like the motor, wheels, seats and wind-shield. While many 3D printed car models exist, there haven't been any other drivable ones that we could find.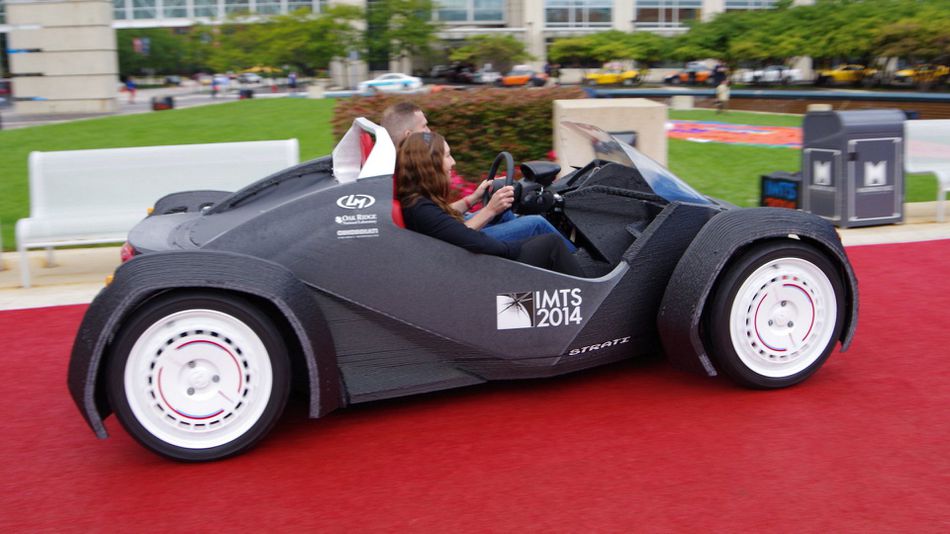 Local Motors invited designs for 3D printed cars, and after closely looking into all 200 submissions, a design by Michele Anoe was selected. The Italy-based Anoe's design was found to fit perfectly with Local Motor's production technique and ideology of working.
The car was printed in two phases. The production partner Oak Ridge Labs searched for a company with a base of a large laser printer, and then a 3D extruder was retrofitted. They completed the second phase with the help of another company Thermwood Corp where the overall look was refined using their manufacturing routing machine.
Printing the first car took approximately 44 hours, and further finishing took another day. Total time consumed was four days.
Other features of the car are:
Top speed – 40mph
120 miles in single charge
Made from reinforced carbon fiber thermoplastic
It's the first drivable 3D printed car
Roger believes that the car will be an affordable and highly customizable option in the future. "It will be positioned like a car for the masses, or many different cars for the masses," Rogers said. He added that it could be available by 2016 for between $18,000 and $34,000.
Also Read: Waste Pickers from India Producing World's First Fair Trade 3D Printing Filament