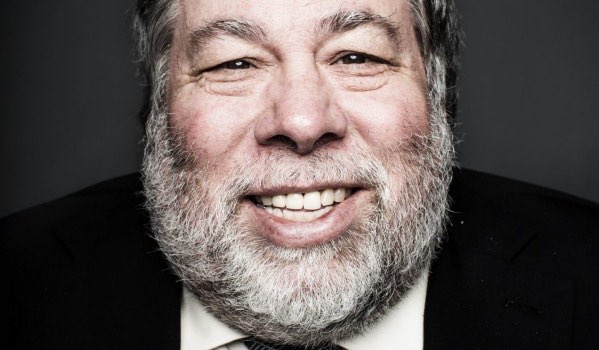 Short Bytes: Apple co-founder Steve Wozniak is a speaker at the Future Transport Summit in New South Wales, Australia. There he expressed his concern over the monopolized environment created by the ride-sharing service Uber. There should be a level of competition in the sharing economy sector.
R
ide-sharing services have been there for a while and Uber has become a name synonymous with the word taxi. That should be assumed as a concern, at least according to the Apple co-founder
Steve Wozniak
. While speaking at the Future Transport Summit in NSW yesterday, Wozniak said that Uber should not be allowed to monopolize the sharing economy sector and that they are playing on the pockets of their drivers.
"Like a lot of people, I have some distrust of Uber and how their drivers don't really realise at first that they aren't making much money, maybe losing money on the wear and tear of their cars," – Wozniak.
According to him, all Uber is doing is gathering a fleet of low paid taxis "that they can get away with."  "That's how I think of Uber – not really nice thoughts. I want to use Lyft instead of Uber when I can now."
Wozniak wants a competitive culture to grow in the ride-sharing business, and there should have four or five options at any place rather than a single Uber app. His point actually makes sense when we think about the ruthless pricing model implemented by Uber. You have to board the 4 am flight and the app welcomes you with a 4x surge at 2 am in the morning.
Wozniak's statement was treated with a defensive retaliation from David Rohrsheim, GM Uber Australia. David took the figure of 20,000 drives (in Australia) into account to explain that their platform isn't designed to take any advantage of the drivers. The customers and drivers are free to switch to any other ride-sharing service with a few taps.
Steve Wozniak is excited about the Future Transport Summit, see below:
Lyft, launched in 2012, has spread its foot in the US cities falls short in front of the 7-year old Uber operating in 400 cities around the world. But this fact can't be denied that Uber is struggling for the throne with other emerging services in many parts of the world, like Ola Cabs in India. "We are in a competitive market here and around the world," David said.
Once, Peter Thiel rightly said–