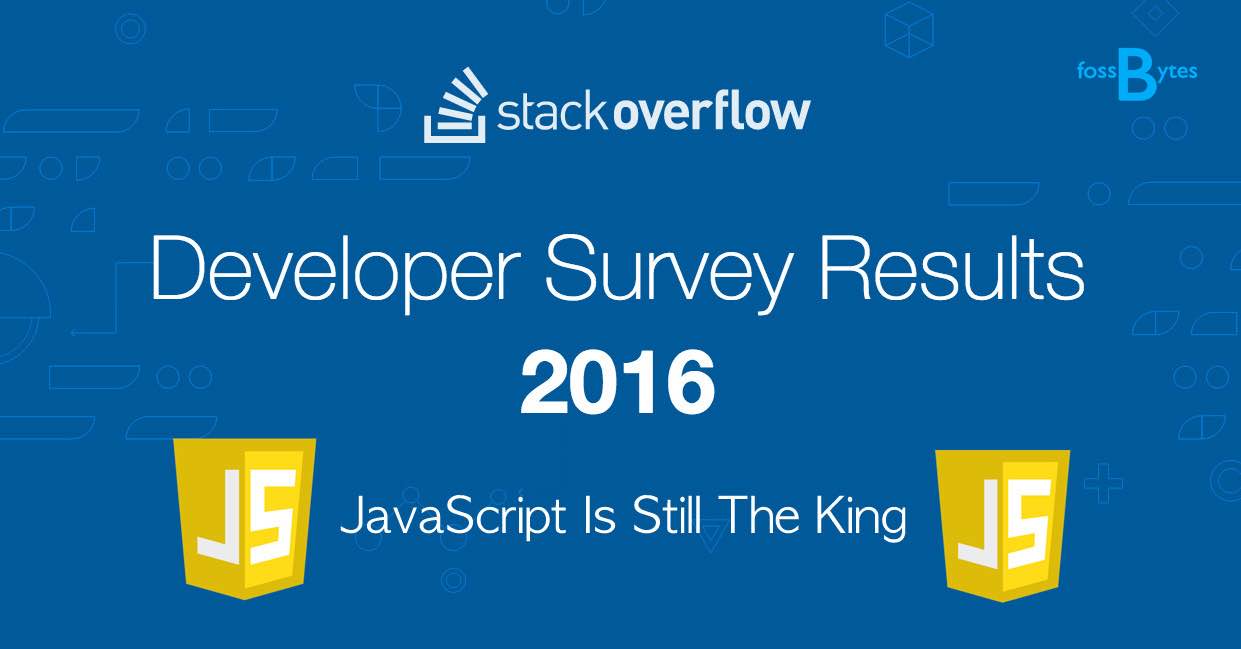 Short Bytes: The results of Stack Overflow Developer Survey 2016 is out. Based on the response of 56,033 developers, we are able to get a good idea of the most popular technologies being used by the developers. Just like last year, JavaScript topped the list of most used technologies once again, followed by SQL Server, Java, and C#.
Stack Overflow serves as a platform where developers share their work and ask questions related to coding. Every year, the website surveys thousands of developers to get an idea about the current scenario of the tech world, making it one of the most comprehensive developer survey ever conducted.
In Stack Overflow survey for 2016, 56,033 coders took part from 173 countries. They were asked 45 questions that covered a wide range of topics. In this article, we'll tell you about some interesting findings.
In January 2016, more than 45 million opened Stack Overflow in their web browsers to ask a question or answer something asked by a fellow developer. Most respondents identify themselves as full-stack developers with a number as high as 28%, followed by back-end web developers with 12.2%.
About 11.4% percent participants call themselves a student, followed by 8.4% developers who are indulged in Android, iOS, Windows Phone, and multi-platform development.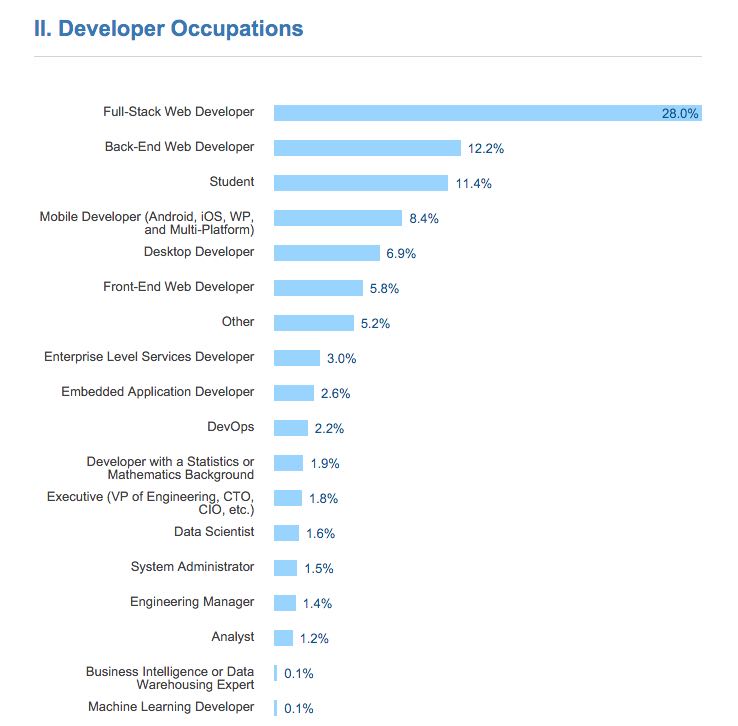 If we move to the section where we'll talk about the most used technologies, JavaScript continues to rule the web. It's still the most popular programming language for web development with 55.4% people saying that they code in JavaScript. This hugely popular programming language is followed by SQL Server (49.1%), Java (36.3%), C# (30.9%), PHP (25.9%), and C++ (19.4%).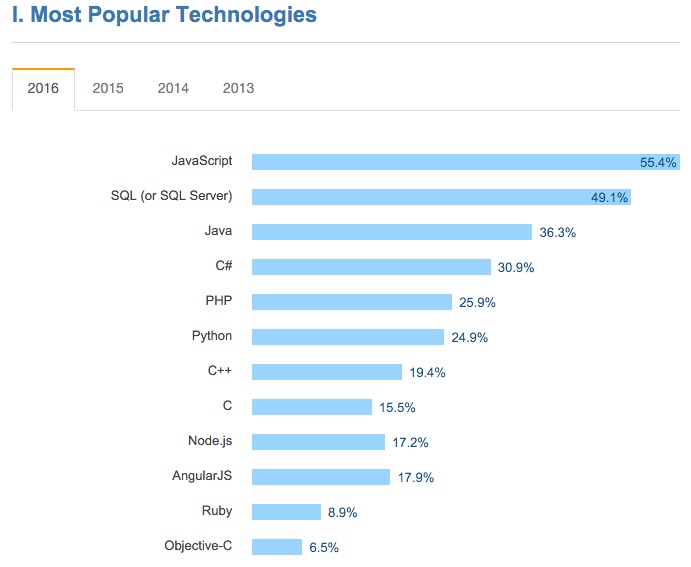 If we talk about the trending technologies on Stack Overflow, React, Spark and Swift (stealing market from Objective-C 'swiftly') are ruling the charts, while Node.js and AngularJS are on the rise.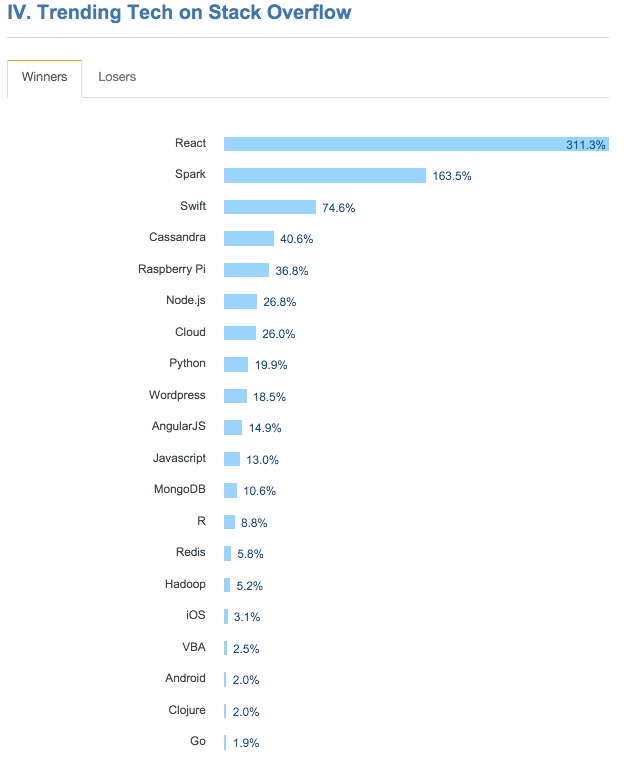 Get the best deals on e-learning courses here and quickstart your career as a developer: