T
here's no denying the fact that everybody needs more data to make an informed decision when it comes to looking for jobs and switching from one company to another. If one knows that how much the fellow developers are getting paid in a particular region, things become much easier.
Stack Overflow has released a new, free tool for the developers to help them find out how much they should be making. Called Stack Overflow Salary Calculator, this tool lets one find a salary estimate on the basis of location, experience, education, and technologies.
This results of the Developer Salary Calculator are derived from the data of Stack Overflow Developer Survey, whose results were published earlier this year.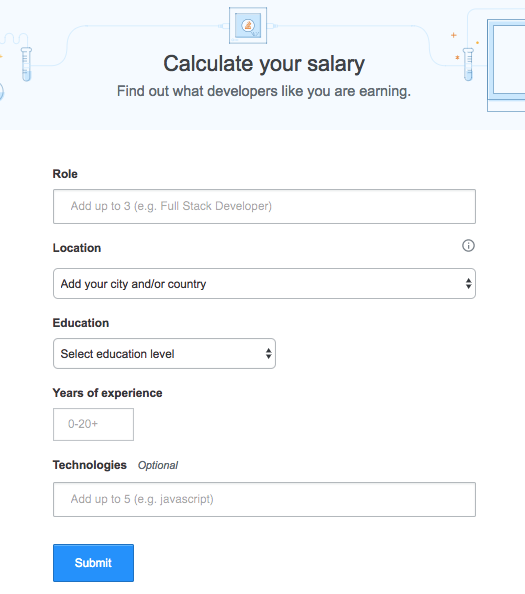 Note: For the initial release, only salaries in the United States, Canada, the United Kingdom, France, and Germany are taken into account. Stack Overflow is looking to include other popular countries like India in near future.
This calculator works by inputting following data:
Location
Education
Type of developer
Years of experience
Technologies known
Biggest insights from Developer Salary Calculator
Geography is the biggest player
Stack Overflow found that geography was the biggest factor in determining the salary of a developer. In the USA itself, where developers earn the most, the metro areas like San Francisco and Seattle have the highest salaries.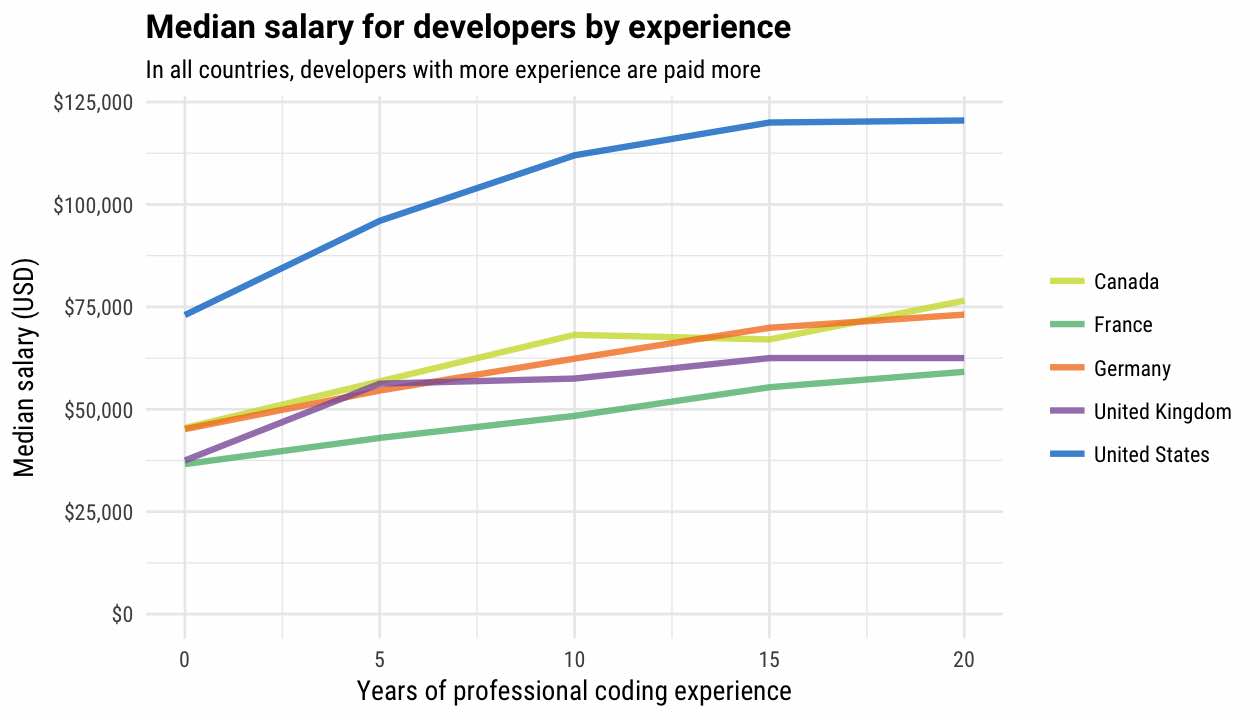 DevOps and Data are HOT
The graph shown below tells how salary of a developer depends on developer role/type; the developers working in DevOps and data are paid most handsomely.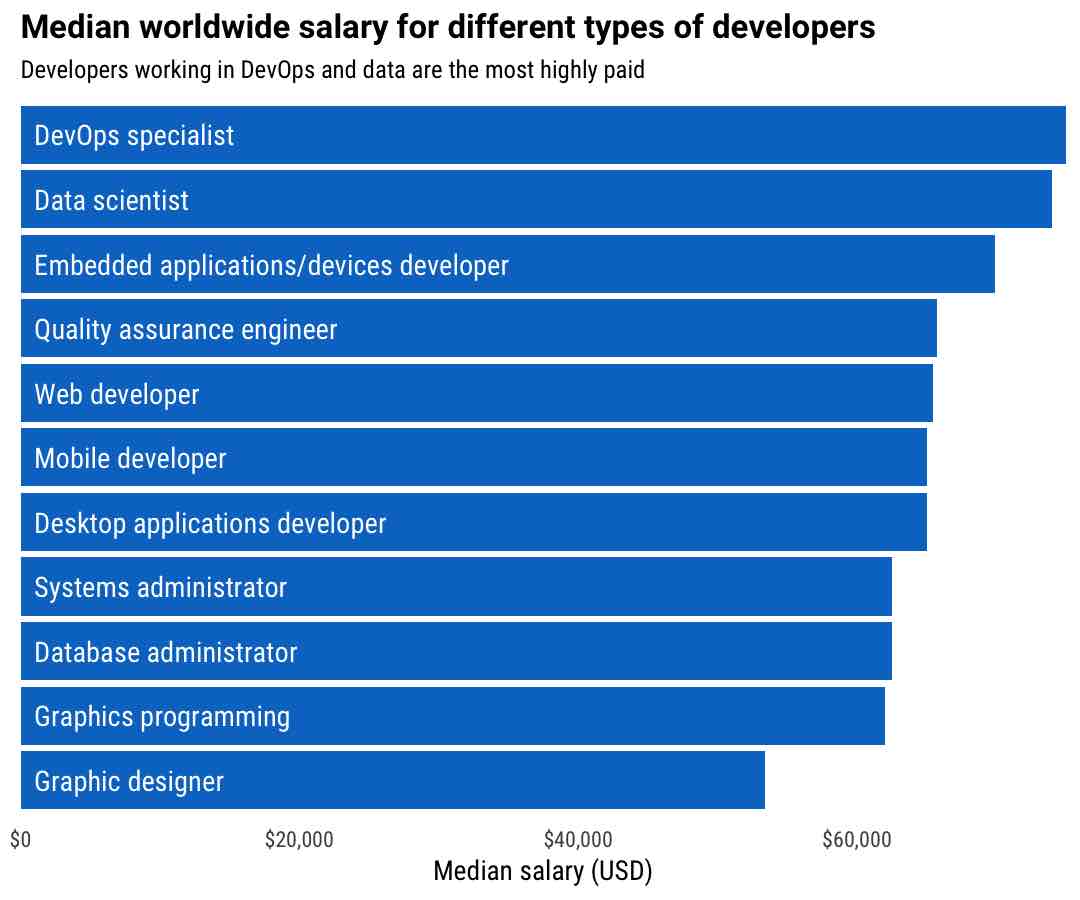 Moreover, specific technologies also affect how a developer is paid. For instance, React.js or AWS knowledge gives a boost in the salary. But, the common technologies like JavaScript don't act as a much evident factor.
You can try out the Stack Overflow calculator here and find its working here.
Did you find Stack Overflow Developer Salary Calculator interesting? Don't forget to share your views.