Unless you've been living under a rock, you've most likely heard of Squid Game, the new Netflix sensation. The South Korean series depicts people participating in a sequence of upscaled children's games with high risk and high reward. It turns out, apart from its remarkable quality, the series is getting attention for prank call incidents as well. Netflix and production house Siren Pictures have now chosen to address this problem.
Unfortunately for some people, Squid Game featured phone numbers that coincidentally turned out to be theirs. And thus came the barrage of prank calls from viewers who let their curiosity get the better of them. Talk about watching a thriller based on children's games and acting like a child yourself.
Squid Game Prank Call Incidents
According to the South China Morning Post, a certain phone number shown in the series belongs to an actual person from South Korea. In an interview with MBC, the 40-something businessman shared that he would get around four thousand calls in a single day, courtesy of Squid Game's popularity. Many of these calls would bug him at odd hours past midnight. Besides calls, many text and picture messages would also bombard his phone.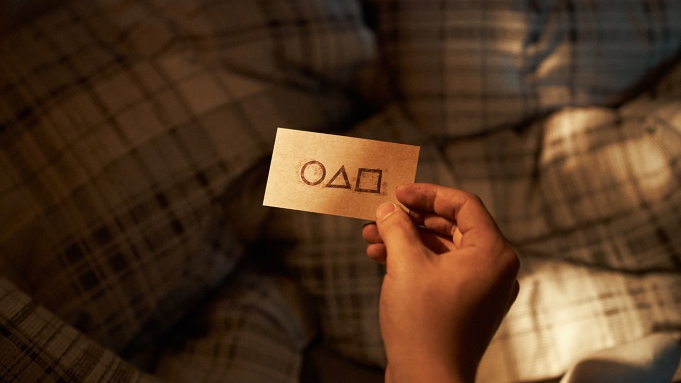 Furthermore, he mentioned getting calls from people who would tell him they "wanted to be in the game." The problem has trickled down to his wife's phone number, which has the same set of digits except one.
To make things worse, continuous calls have resulted in the victim resorting to sleeping pills to ward off stress. Moreover, he said he couldn't drop the number easily as he has owned it for a decade and relies on the same for his business.
In a similar incident, Kim Gil-young, a South Korean woman, was traumatized by unwanted calls from Squid Game fans. During an interview with SBS, she shared some prank messages that asked for Squid Game invites in a bid to go "from rags to riches."
Netflix's Reaction To The Prank Call Problem
Reuters reports that neither Netflix nor Siren Pictures had any idea the phone numbers shown in the series were real. On their part, to prevent accidentally showing a real number, the creators had shown the digits without the compulsory prefix. However, they didn't know that the prefix gets added automatically, resulting in real numbers being dialed.
After the first prank call incident, Netflix revealed that Siren Pictures had contacted the number's owner to resolve the issue. But another similar incident prompted the parties involved to go for a more comprehensive solution. The OTT leader and the South Korean production house would now eliminate the root cause of the prank calls by editing the numbers shown in Squid Game.
While urging fans to stop dialing these numbers, the streaming giant recently said, "Together with the production company, we are working to resolve this matter, including editing scenes with phone numbers where necessary."