SpaceX has announced its latest plan to send a private passenger to the Moon on its Big Falcon Rocket (BFR) — a giant launch vehicle specially designed to carry humans into the deep outer space.
The company unveiled its plan on Twitter without divulging any further information on this mystery tourist, but we will find out who it is on the upcoming Monday, September 17.
SpaceX has signed the world's first private passenger to fly around the Moon aboard our BFR launch vehicle—an important step toward enabling access for everyday people who dream of traveling to space. Find out who's flying and why on Monday, September 17. pic.twitter.com/64z4rygYhk

— SpaceX (@SpaceX) September 14, 2018
This won't be the first time when the spacecraft company has made such an announcement. Back in February 2017, SpaceX said that two people had signed a deal with the company to make a trip around the moon on its Falcon Heavy rocket.
Even then, SpaceX neither revealed the financial terms of the deal nor the identity of the individuals. So we aren't sure whether the latest BFR tourism mission is related to the previous announcement.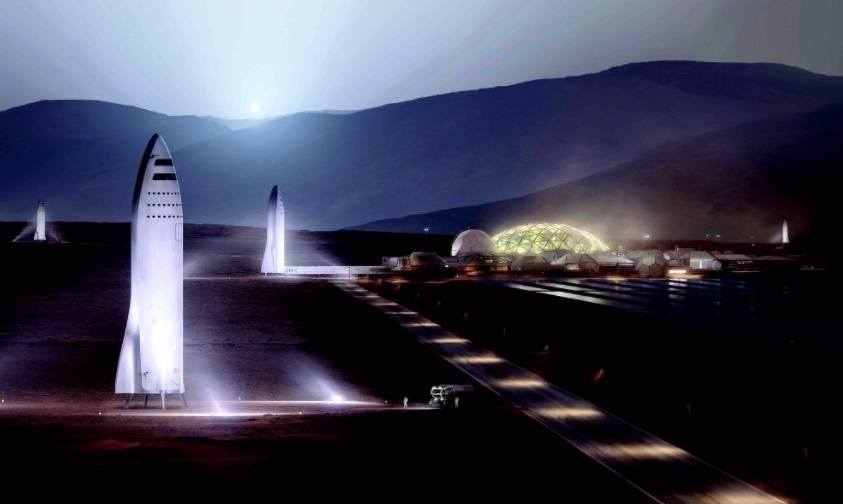 We can see changes in the latest version of the Big Falcon Rocket and on being asked Elon Musk himself answered that this render is a new version of the BFR and most likely the final one.
In a subsequent Twitter post, SpaceX wrote that "only 24 humans have been to the Moon in history. No one has visited since the last Apollo mission in 1972."
Until now, only astronauts have set visited the Moon. So it will be exciting to see a tourist set foot on the outer space for the first time.