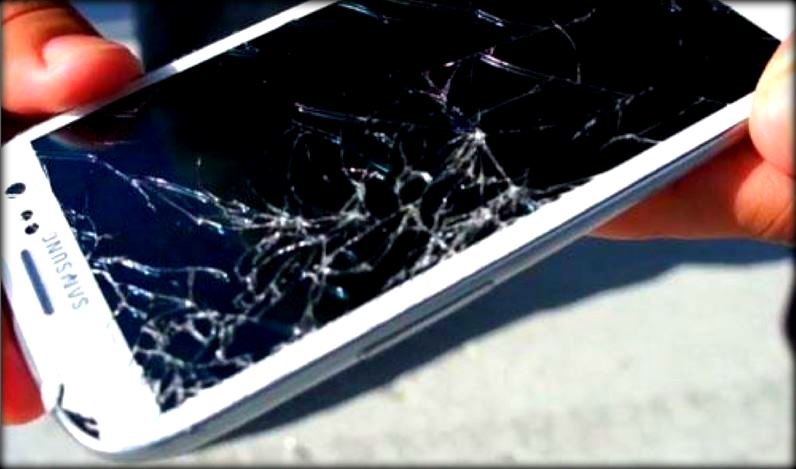 A cracked screen is a nightmare for a smartphone user. Don't bother guessing, this is how I lost my previous cell phone (still grieving). Replacing a broken screen is a tough and expensive task, but researchers have developed a "self-healing" glass and paint technology that will make sure that our future smartphones will have an unbreakable screen.
T
his self-healing glass innovation could be used to repair a verity of objects ranging from cracked smart phones, car windshields, bike helmets and other objects. This technology has been developed by a team of researchers at the University of Bristol and it has been perfected after three years of hard work under the team leader Professor Duncan Wass. Professor Duncan told the Independent that they are at a point where in next five to ten years we'll see things like healing mobile screens.
Made from a combination of various carbon-based chemicals, this new substance contains tiny "microspheres." When these are broken along with the screen breakage, a liquid-like material is released. Then a chemical reaction takes place that hardens and effectively fills to fix the cracks.
This self-healing technology was initially developed to be employed in the airplane wings that will fix themselves.
The inspiration of this self-healing material has been taken from the human body. BGR writes that our body hasn't evolved to withstand any damage- whenever we get a cut, our body seals it and then it is healed. The same kind of function has been tried to be incorporated into a synthetic material.
Apart from airplane and cell phone self-healing, L'Oreal too is interested in this technology. The consumer products manufacturing company wants to employ this technology is some kind of self-healing nail paint.
This self-healing technology is under development and as the researchers state, this could be a reality in next five to ten years and save users from lots of trouble.
Did this technology bring a smile on your face? Tell us in comments below.
Also read: Microsoft Employees Raise $125 million for 18000 Non-Profit Organisations