Budgie is a feature-rich, modern desktop developed by Solus Project, which also comes under our list of best Linux desktop environment.
After more than a year of development, the Solus project has released a new version of its flagship desktop environment, Budgie 10.5.2. The latest iteration of the Budgie desktop includes several new features and bug fixes.
Budgie 10.5.2: What's New?
Starting with the most important update, this is the first release of Budgie desktop that introduces a new desktop icon implementation.
Nautilus file manager has already removed their desktop icons support long ago, but Budgie used its old version to support the functionality. Hence, Solus dev team has created a new, separate project to facilitate desktop icon support independently.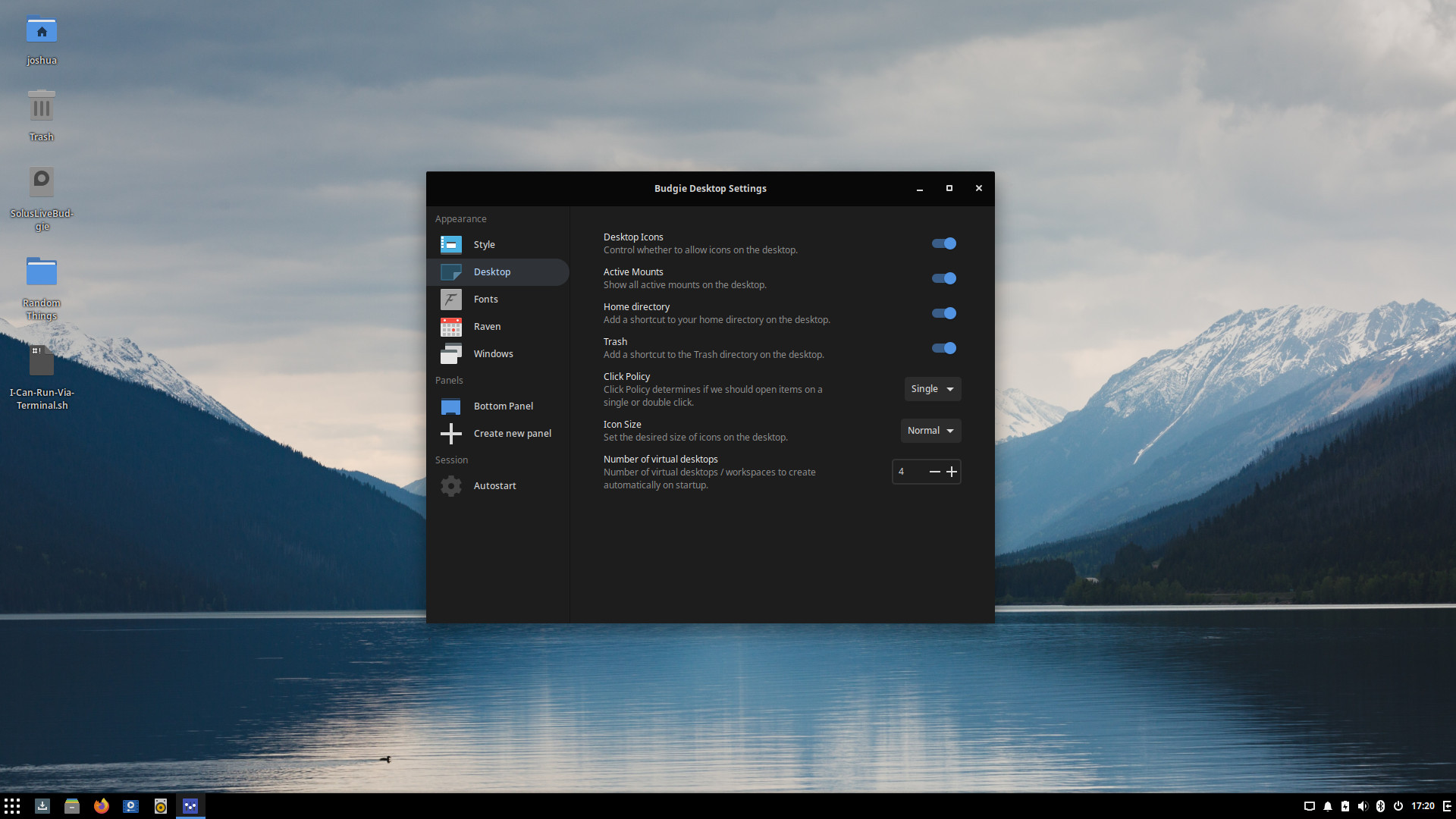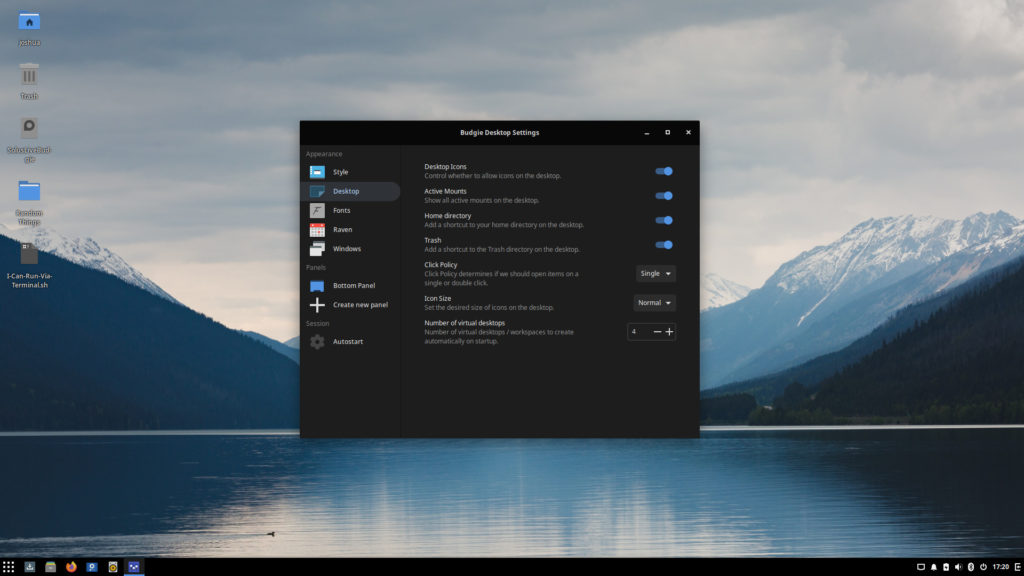 The project named Budgie Desktop View is now the official Budgie desktop icons application/implementation. It provides several functionalities such as options to enable and access "special" folders like Home or Trash and options for opening a file using the default app or via the Terminal.
Moving on to the desktop components, v10.5.2 now has a rewritten version (from scratch) of the System Tray to resolve several issues and support tray icons using the XEmbed Protocol.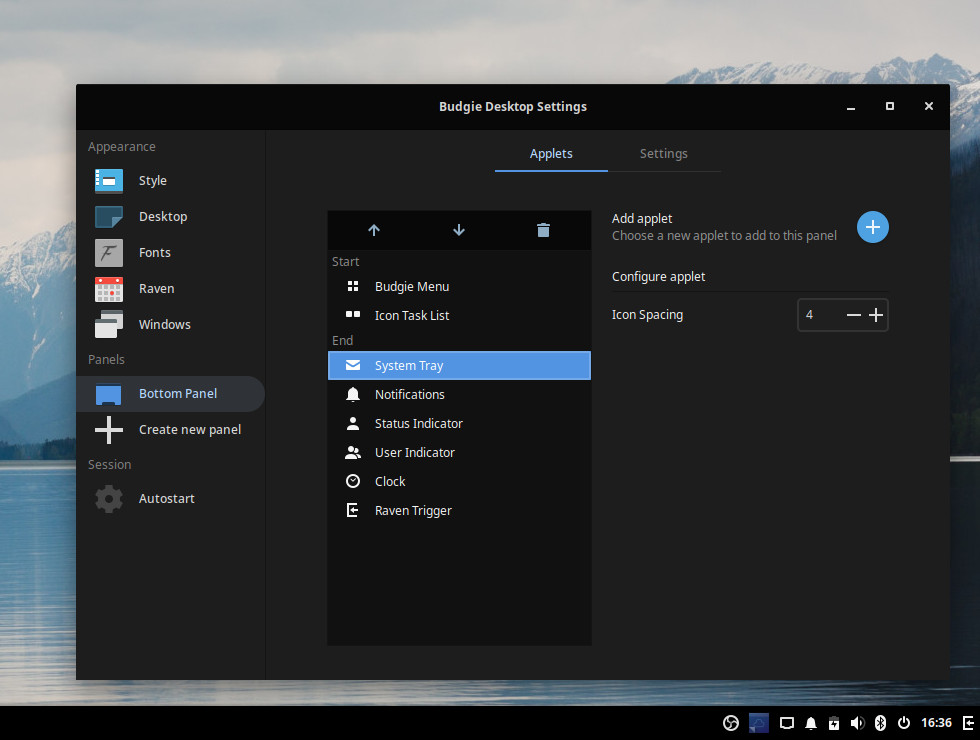 Additionally, the System Tray contains a new configuration option that allows you to manage the space setting between individual icons or applets and tray icons.
Another config option that Budgie 10.5.2 has added is for choosing the position of the Raven panel. Instead of limiting to the main panel position, you now have full control to decide which side of the screen (auto, left, right) Raven should be on.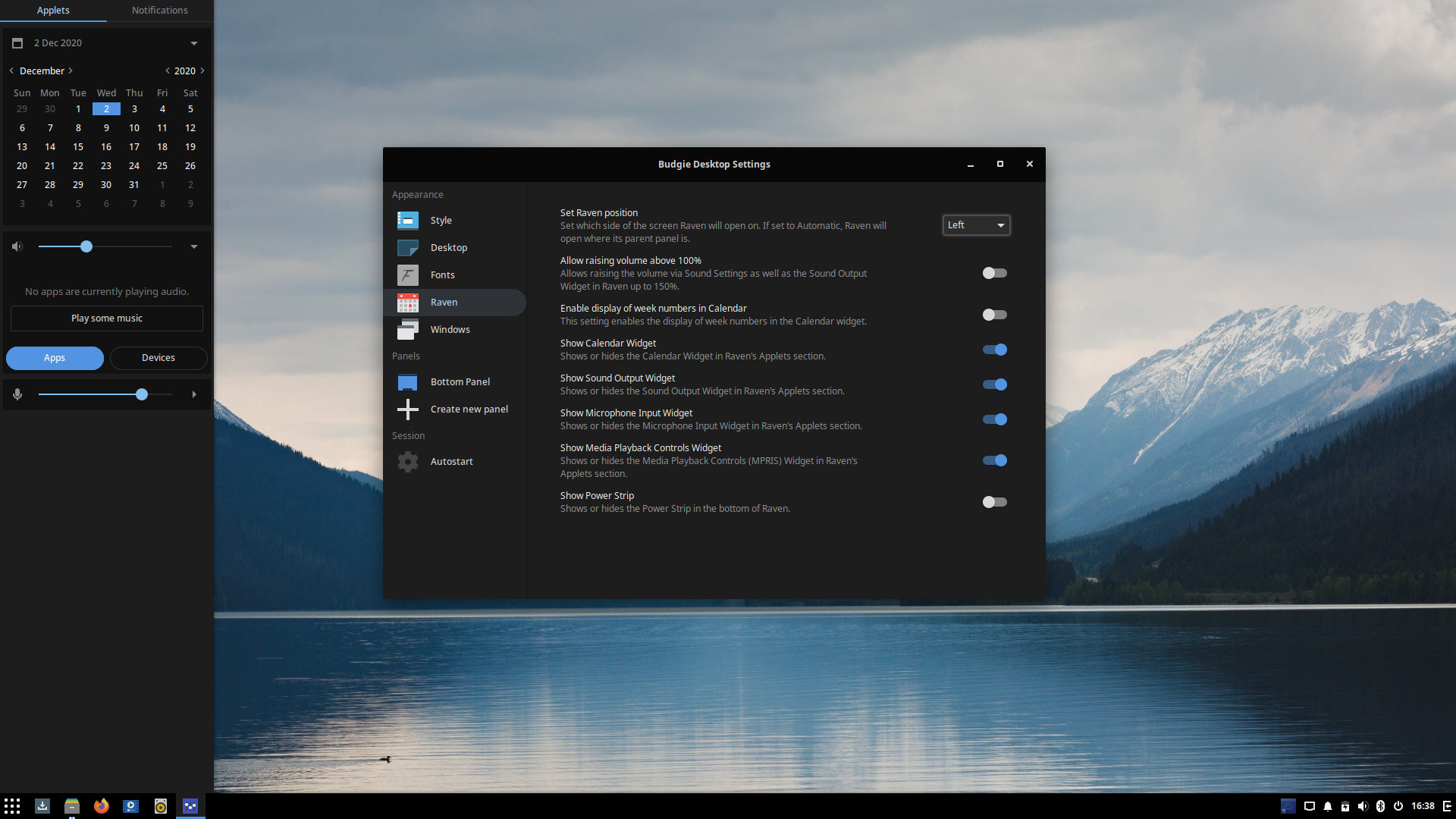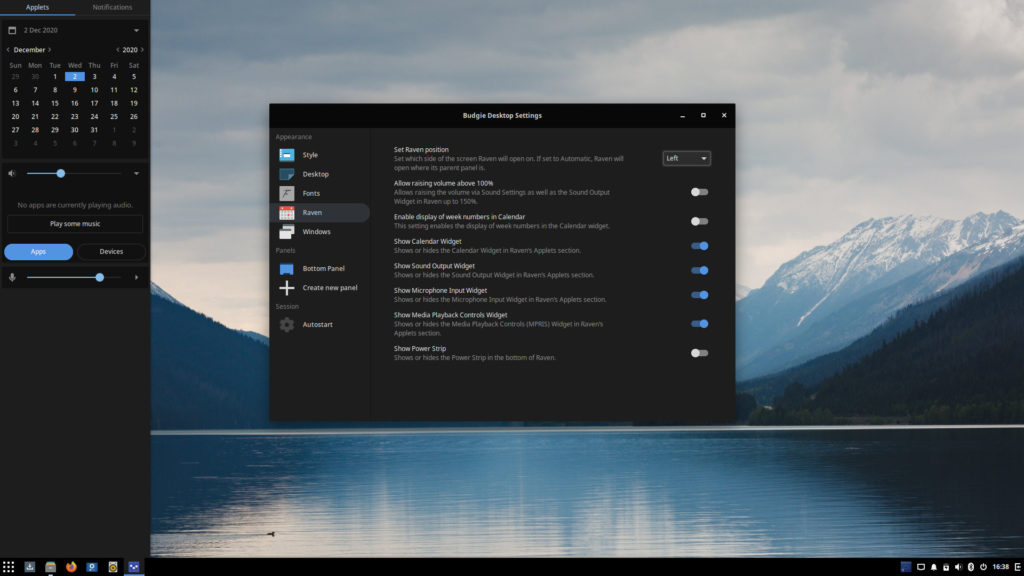 As this year's two iterations of GNOME desktop environment (3.36 and 3.38) arrived, Budgie desktop version 10.5.2 supports both GNOME stack, including libmutter-6 and libmutter-7.
Among other changes, here's what Budgie version 10.5.2 includes:
Redesigned Sound applet with a dedicated button for mute toggling
Support for three new languages: Afrikaans, Albanian, and Hindi
Option to disable background transitions and workspace switching
Support for transparency in background images
A dedicated button for removing a panel
Behavior refinements for Icon Tasklist applet
Finally, if you're using Solus operating system, Budgie 10.5.2 has already been shipped to the stable repository. For installation on other Linux distros, the official tarballs are available to download from here.