There are tons of automated tools and services that any shady hacker can employ to grab the public data on Facebook, Twitter, Google, or Instagram, and use it for notorious purposes. But what about the ethical hackers and security researchers who are looking for a means to achieve the same?
To tackle this issue, security firm Trustwave has released an open source tool that can reduce the time being consumed for such intelligence collection process at a large scale. Called Social Mapper, the tool uses facial recognition to connect the dots on different social media and collect data.
This might sound fishy to some of you but that's how things work in the cybersecurity world. The difference between ethical and unethical hackers is all about the choice of tools and the permission one gets during the pentesting process. Along the same lines, Social Mapper can be used to run authorized and simulated attacks to test the security of the accounts.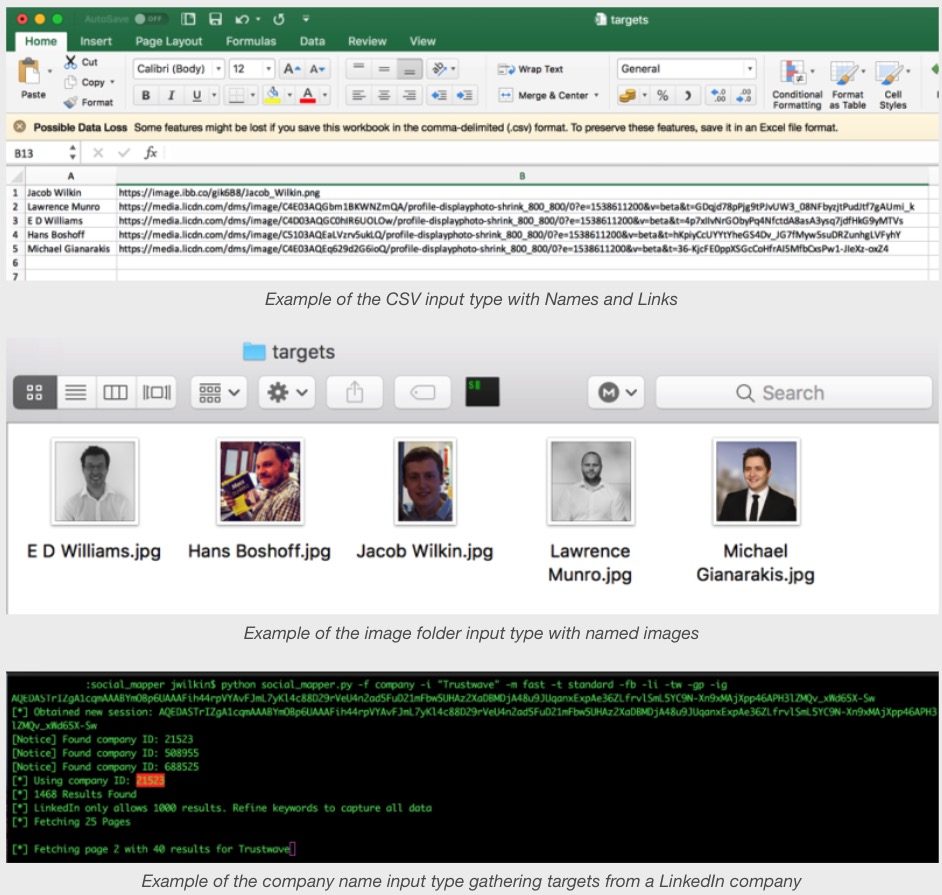 Using the open source Social Mapper tool (GitHub link), the security experts can run streamlined phishing campaigns and generates reports. It gives different formats of output; you can get a CSV with the larget list or a more visual HTML report.
Since this tool is publicly available for all, chances are that it'll also be used for unethical purposes as well. But it also gives the ethical researchers a chance to get their hands on a tool that's capable of helping them in intelligence collection.