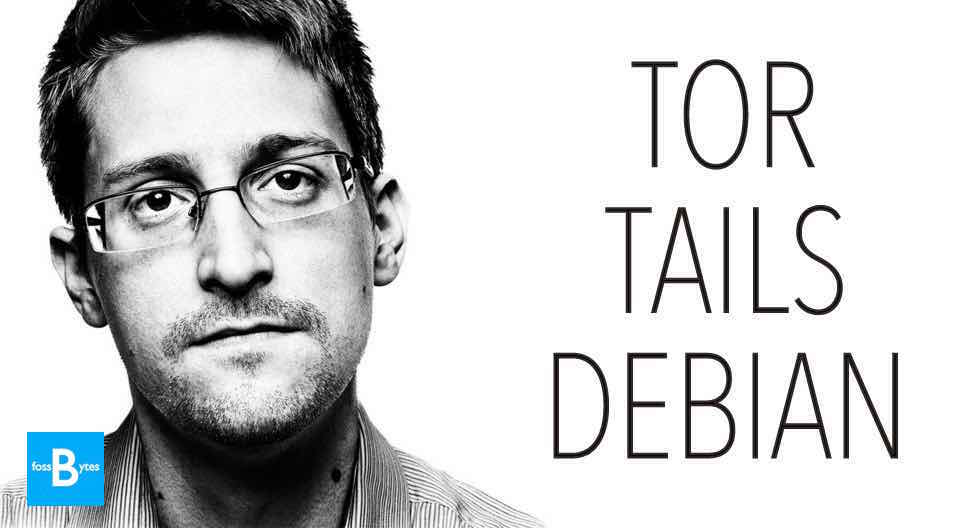 Short Bytes: NSA whistleblower Edward Snowden is known to be a long-time advocate of free and open source software. Speaking at an event via video conferencing, he said that transparency of free software convinced him to use TOR, Tails, and Debian, that helped him to expose the secrets of American government.
A
t the Free Software Foundation's LibrePlanet2016 conference on Saturday, NSA whistleblower Edward Snowden participated in a discussion regarding free software and security. He joined the talk via video conferencing from Russia.
Edward Snowden told that he was able to disclose the secrets of American government and its projects of mass surveillance using free software. The event was being held in an MIT lecture hall and this statement drew a wide round of applause.
Praising the likes of Debian, Tails, and TOR, he said — "What happened in 2013 couldn't have happened without free software."
It's a no hidden fact the free and open source software is used by the activists and journalists to ensure that any government isn't actively tracking them. In this modern age, the free and open source software have become an important player. Its openness and transparency allow a user to look at the code and policies to ensure the privacy.
I didn't use Microsoft machines when I was in my operational phase, because I couldn't trust them. Not because I knew that there was a particular back door or anything like that, but because I couldn't be sure
— Snowden said.
Talking more, Snowden cited the example of the current battle between Apple and FBI. He said that it's an example of a corporation trying to stand up for its users. However, citizens should not have to rely on companies.
You can watch the complete keynote at LibrePlanet.