Snapmaker released their debut product a while ago. But in preparation for the release of their Snapmaker 2.0, they've sent us their original product for review. The Snapmaker unit combines 3D printing, CNC carving, and even laser engraving/burning into a compact package. In this review, you'll truly see how easy it is to get going with the Snapmaker.
We covered the Snapmaker 2.0 Kickstarter campaign a while back. The campaign succeeded and raised almost eighty times more than the initial goal, which is incredibly impressive for any project, but it wasn't very surprising given the amazing functionality the product offers DIYers and makers.
This product might not appeal to some. Particularly those already familiar and immersed in these or similar technologies. The biggest drawback is the smaller work area. At only 125mm by 125mm, it's not large at all, especially when compared to the competition.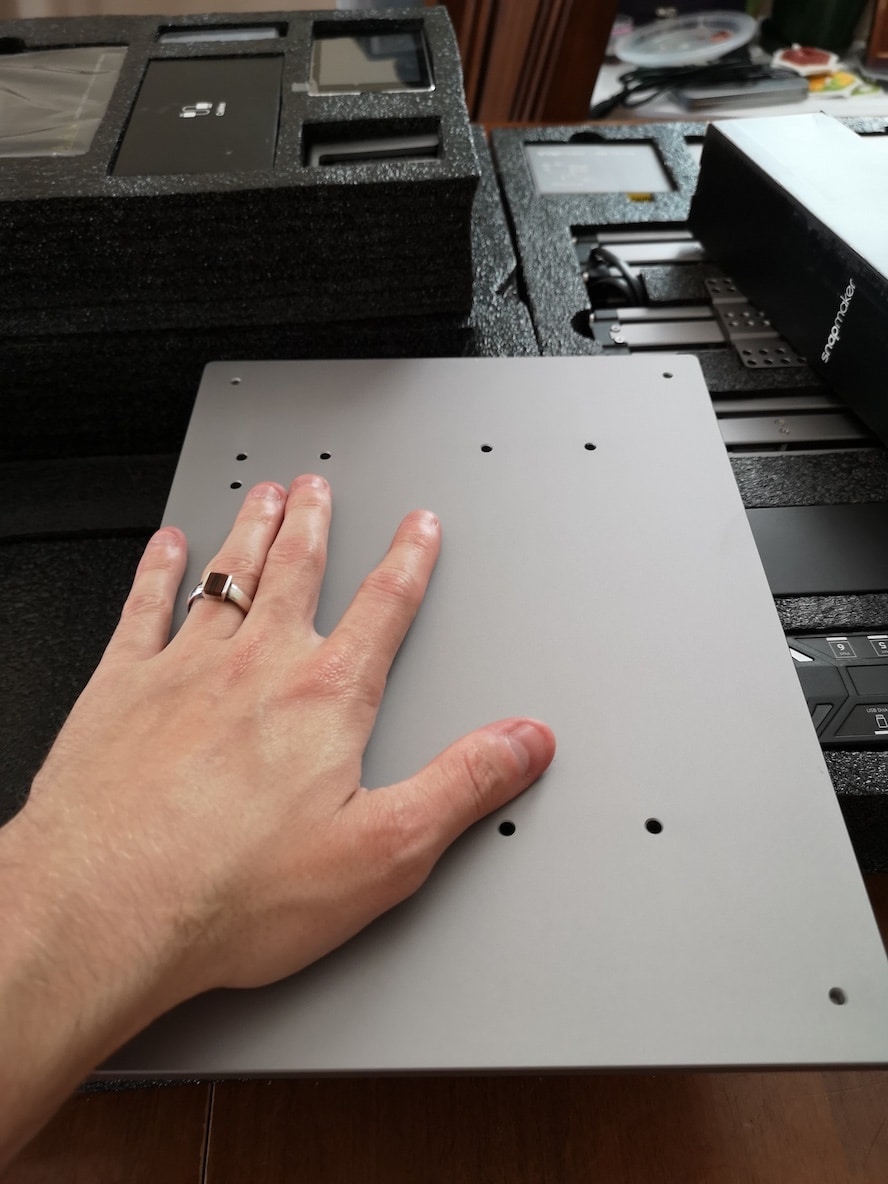 However, again reminding that this is mainly targeted at those new to home manufacturing, the smaller work area has two benefits. Firstly, it is easier to level when printing. Secondly, the entire unit is only about 28cm by 28cm. You don't need to dedicate much space to it, it will happily sit on most desks without disturbing anything else.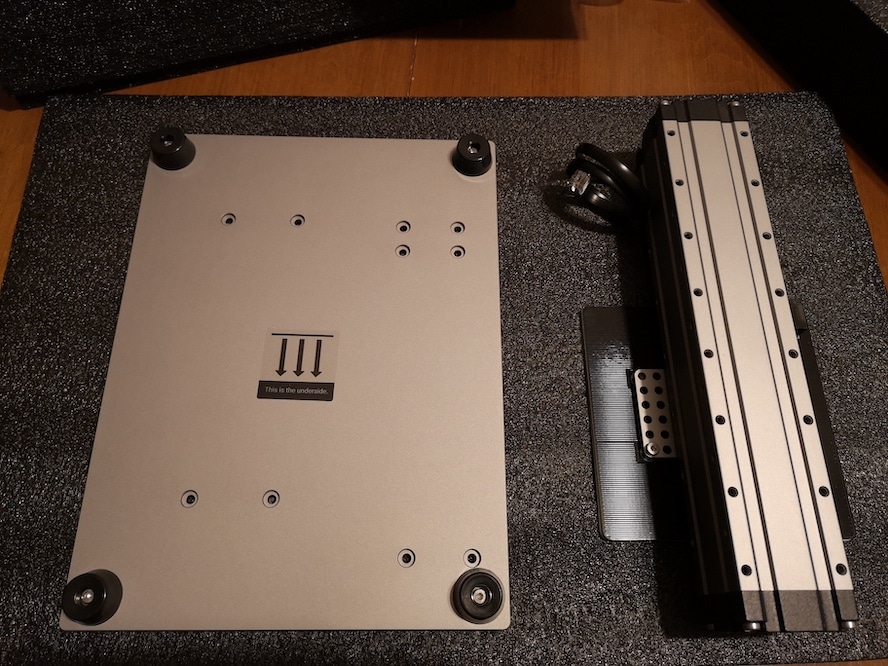 Now, the original Snapmaker isn't as lofty and feature-rich as the 2.0, but it still has a lot going for it and is still a killer product for anyone looking to dabble, especially beginners.
The Snapmaker is made for everyone, not just those of us that like to geek out over technology. The software is beginner-friendly and the hardware is very straightforward. Putting it together was a breeze. Changing between the CNC end-mill, the 3D printing extruder, and the laser cartridges is quick and painless. The process consists of four easily accessible screws and an RJ45 cable. It takes less than two minutes to complete a swap.
The build process is delightfully simple. There's no differentiation made between the axis at assemble time. You simply use whichever axis you happen to grab, they're all the same hardware. The differentiation is made when you connect them. Each axis has a different port on the controller.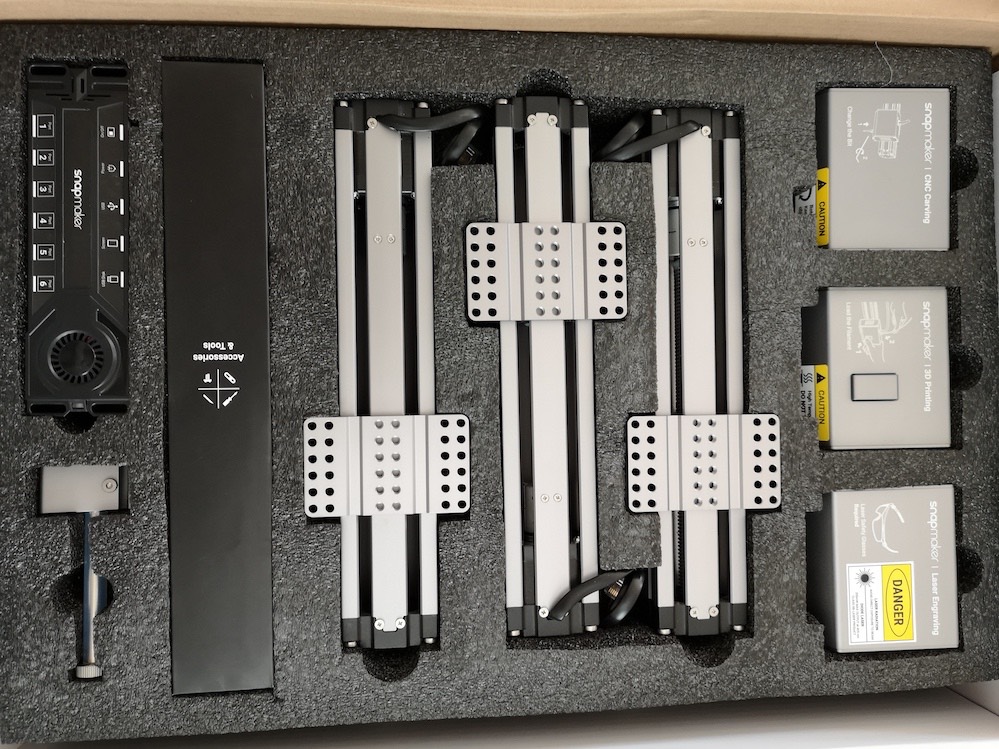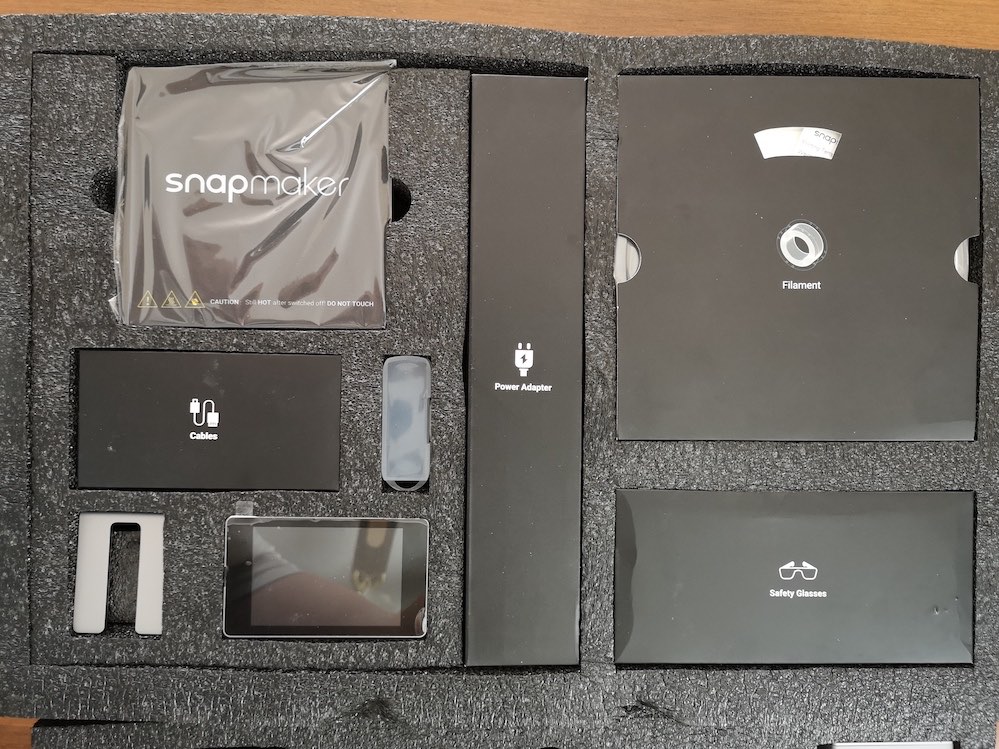 After a modest number of items to assemble, you connect all your cables, which, rather than being jumpers and other JST-like connectors found in 3D printer and CNC kits, the connectors are an array of RJ11s for the axes and an RJ45 for the tool-head. The unit could only be simpler if it was preassembled.
The kit includes some PLA filament and some CNC bits to get you started, the laser engraver does not require and consumables. Additionally, there are a variety of screws and clamps for securing your workpiece along with all the tools required for assembly, maintenance, and operation.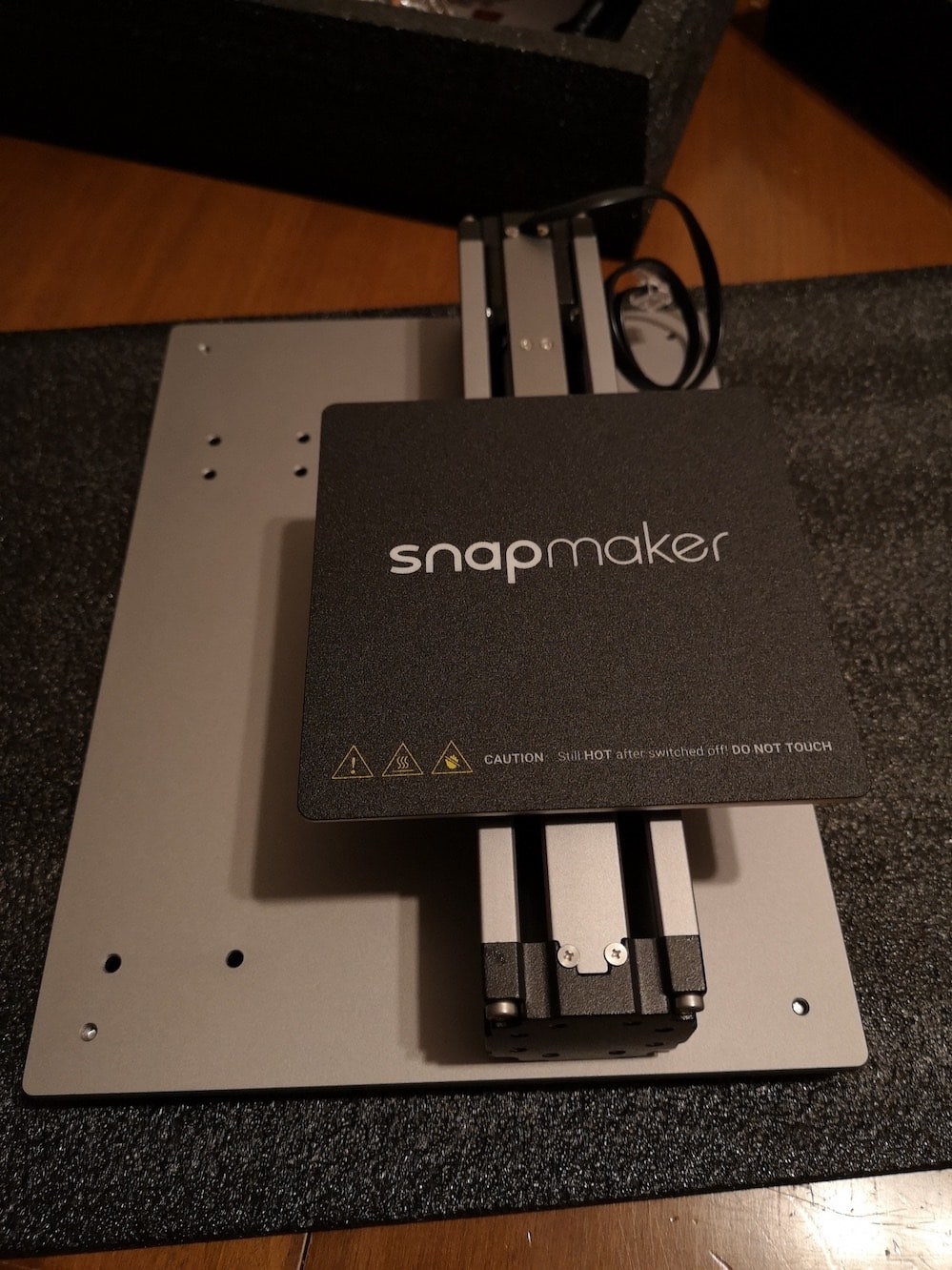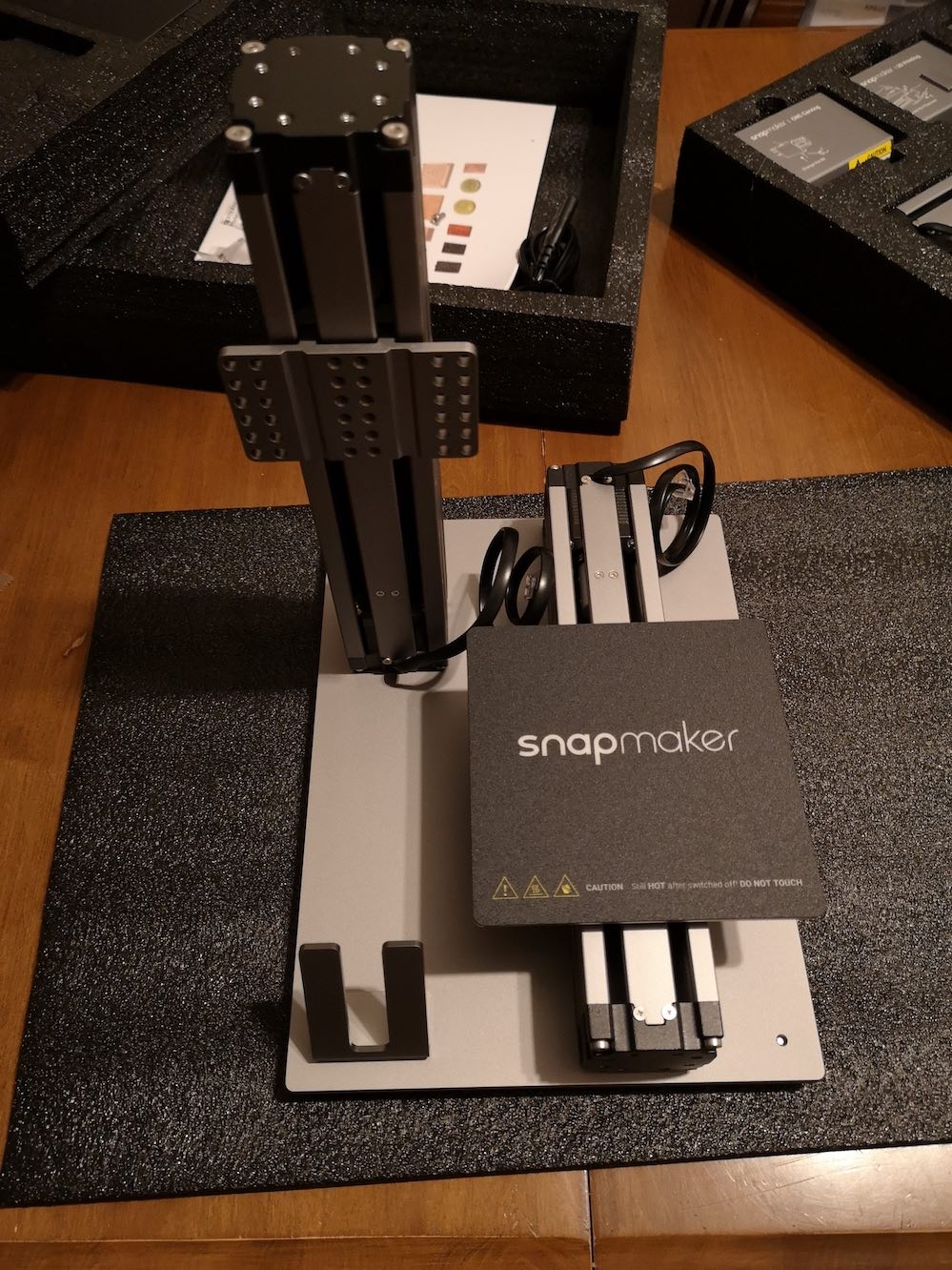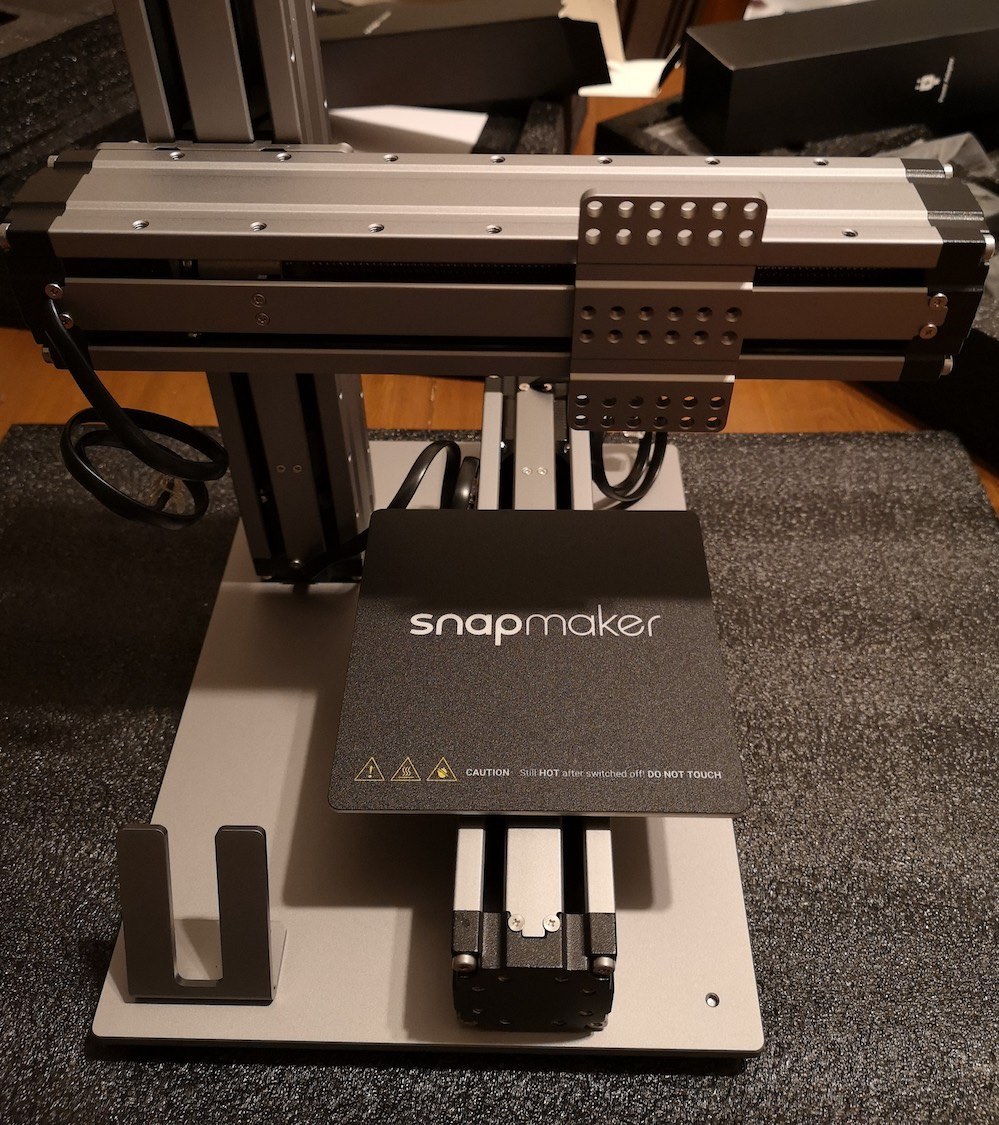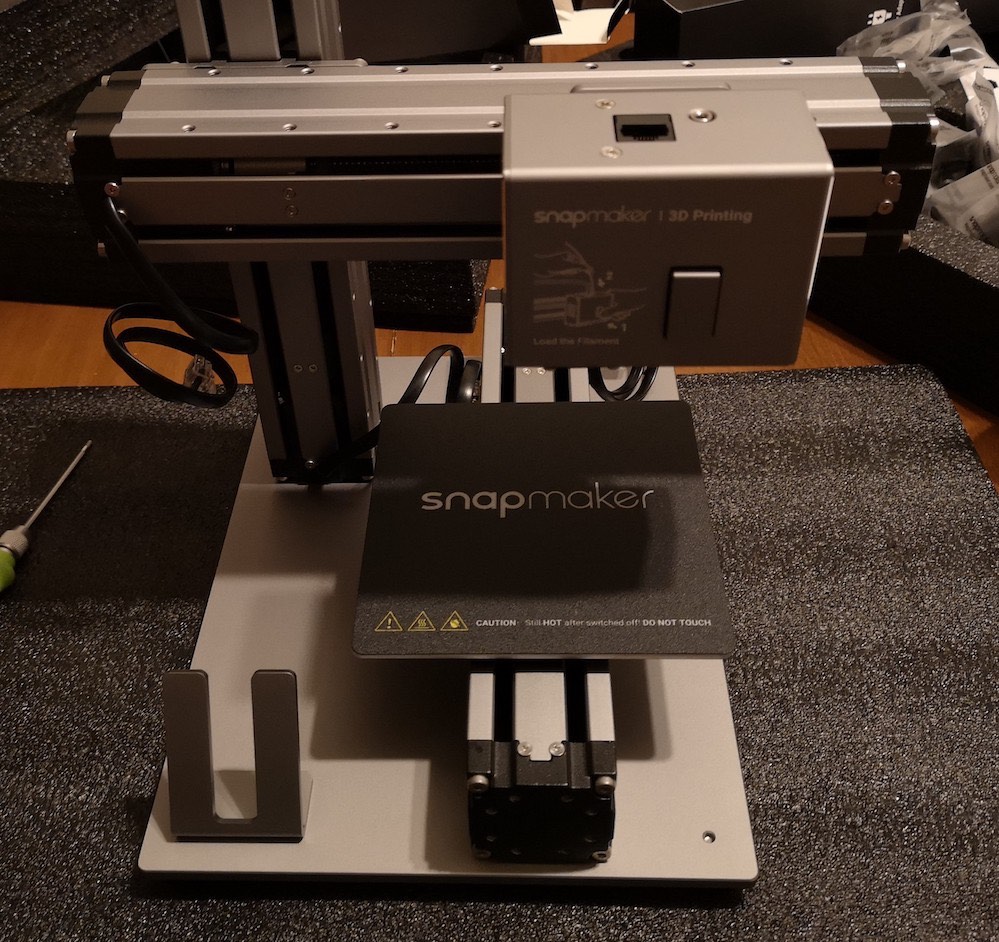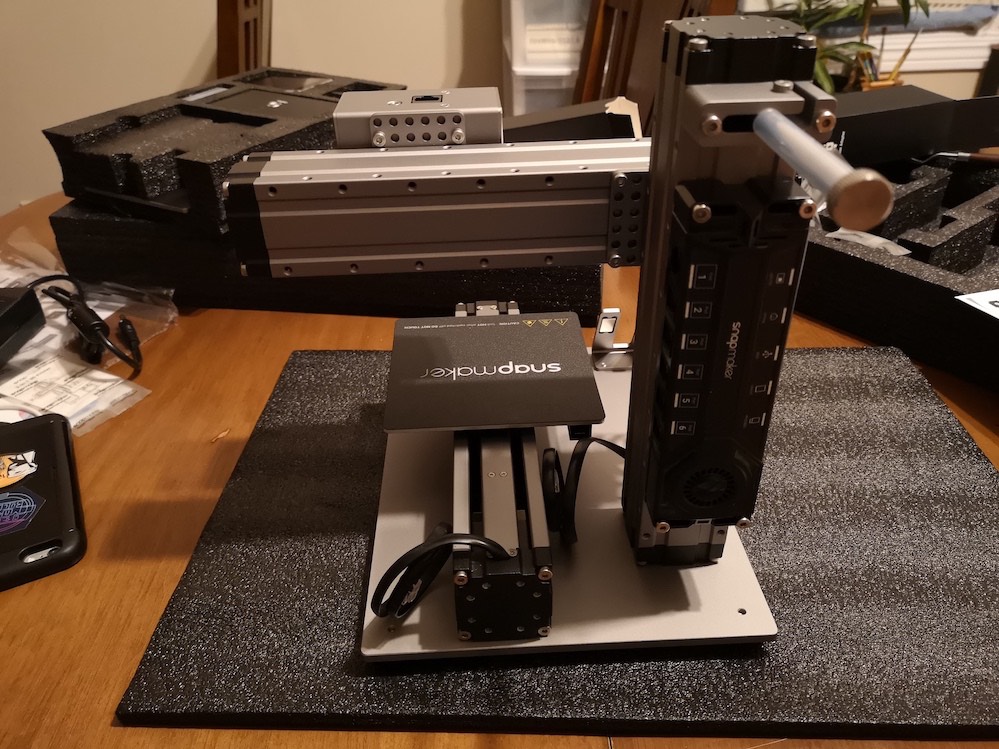 The Snapmaker software isn't the most intuitive, but with a little bit of instruction, it becomes easy to navigate. Because it handles 3D printing, CNC, and laser engraving, there is a section for each, but a shared fourth section for when a project is in progress on the Snapmaker. I found the 3D printing to be very responsive, but the laser engraving and CNC were much less responsive when moving the image about in the editor, even on my eight-core/sixteen-thread Ryzen 2700X with 32GB ram. This was frustrating at times, but far from a dealbreaker.
My impressions using this device are that it is a robust product. The structure is quality and feels very strong and durable. I was very impressed by the rigidity of it, especially the standing axis that is mounted solely from below. There is no flex in the axes whatsoever, which I assume should be attributed to the 7mm think base-plate. I was worried going into this review that the swappable tool-heads was more of a gimmick than a product highlight. I wasn't sure if the unit would truly live up to the hype. I'm glad I was wrong because this product has incredible potential. All we have to do now is wait for the Snapmaker 2.0.