In the world of premium content, you can't get away from DRM – technologies that prevent you from accessing content in an unauthorized way.
Be it music, movies, or something else; you can't copy or distribute DRM-protected content as it's illegal to modify a DRM-protected file in most of the countries across the world. But people have found a workaround to replicate DRM-protected media, probably, without breaking the law. And that could be a reason so many DRM removal tools exist.
Sidify Music Converter for Spotify is a piece of software available for Windows and macOS. It can convert your Spotify music downloads into DRM-free versions which you can play elsewhere. This post includes a brief walkthrough of Windows variant of the Sidify Music Converter for Spotify.
Sidify Music Converter for Spotify – Look and Feel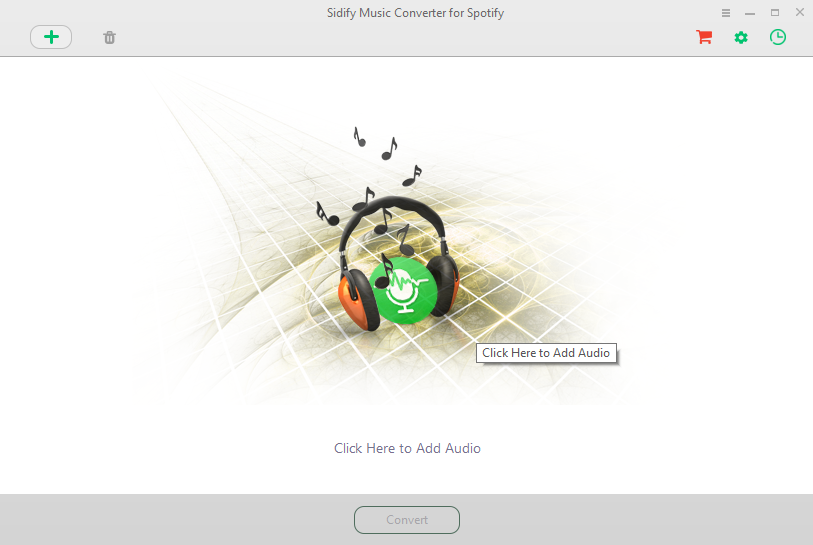 The audio converter's cream and gray-colored interface with a slight touch of the green looks quite appealing. All the options are neatly placed along the corners and edges of the Windows. One of the things that you'll love about Sidify Music converter is that you only have to click one Convert option after you add all the desired files from Spotify, no complicated interface.
Downloading and installing Sidify Music Converter is a breeze and it might have taken around four to five minutes for the whole process to complete. However, there is one thing to note. The media converter requires Spotify's app installed on your computer, which makes sense.
Features
Options aren't in tons, but they are enough for you to convert your Spotify music efficiently. Sidify Music Converter can throw DRM-free music in various formats including MP3, AAC, WAV, and FLAC. It can even produce 320kbps high-quality audio after the conversion to make sure you don't miss the small details in the songs.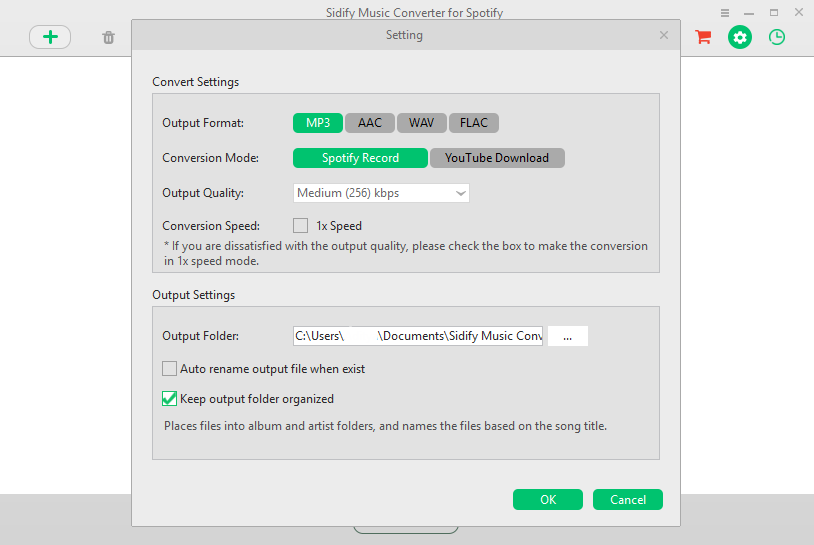 Sidify Music Converter also preserves important metadata like artwork, artist, album, release year, etc. You can access output settings by clicking the Gear button. The music converter can automatically rename converted files (not enabled by default), and manage the output folder by placing the converted songs according to their artist and album folders.
There are two conversion modes: one is to create a new DRM-free copy of the Spotify song and the second involves downloading the song from YouTube.
How to remove DRM?
Download Sidify Music Converter using the following link:
You can add files for conversion by clicking the + button on the top left corner of the window. The next screen allows you to choose from your Spotify songs that can be added by pasting their Spotify URL.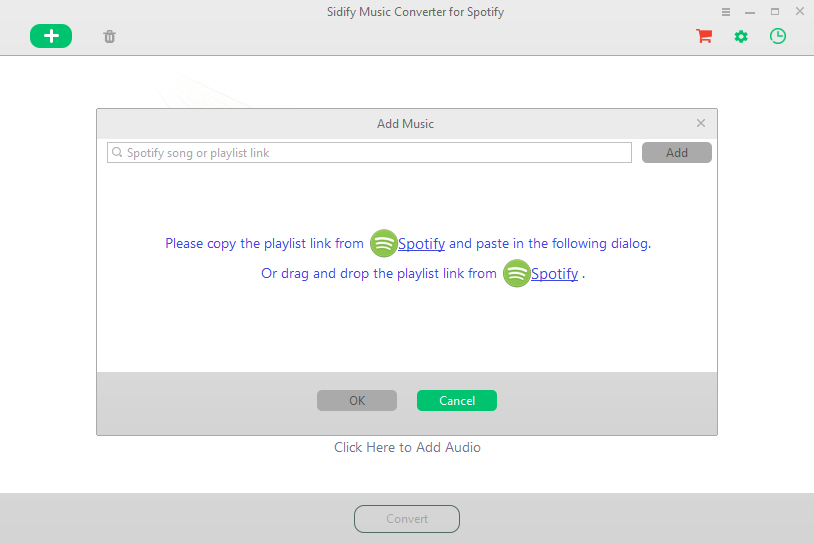 It's not the just single song, you can also paste the URL of a playlist and make it DRM-free using Sidify Music Converter without taking the pain of adding files one by one. It took around 1 to 2 minuted for the software to convert a song 5 minutes in length.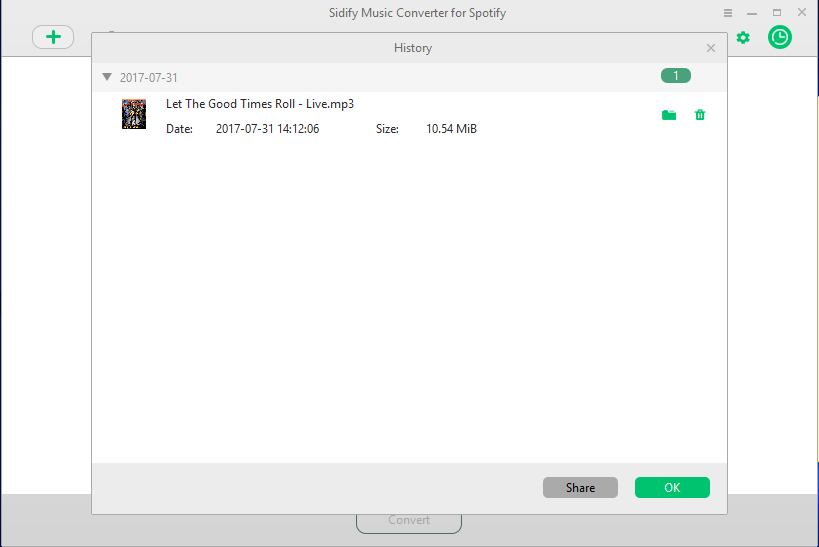 The music converter software also enables you directly burn the converted songs to a DVD or share it via email. If you want to access the converted files at a later stage, the same can be done by clicking the history button, present near the gear button.
The latest version of Sidify Music Converter boosts the conversion process up to 5X, but you can slow it down to 1X if you face issues. More speed can reduce conversion time but may degrade the quality of the output audio file.
To see the conversion process in action, you can take the help of this video tutorial:
Conclusion
You can give Sidify Music Converter a try if you're in need to convert your Spotify downloads. It can a be a great choice among all the DRM removal software, because only a handful of them have support for Spotify. It's neat and clean user interface is another plus point.
You can purchase Sidify Music Converter for Windows at a price of $39.95. The version of the music converter for Mac also costs $39.95. However, you can download the free trial version which will help you in making your decision wisely.
Disclaimer:  This article is sponsored by Sidify. The post details the use of the software Sidify Music Converter for Spotify only for the purpose of information. Fossbytes bears no responsibility if the same is used to perform any illegal activity.