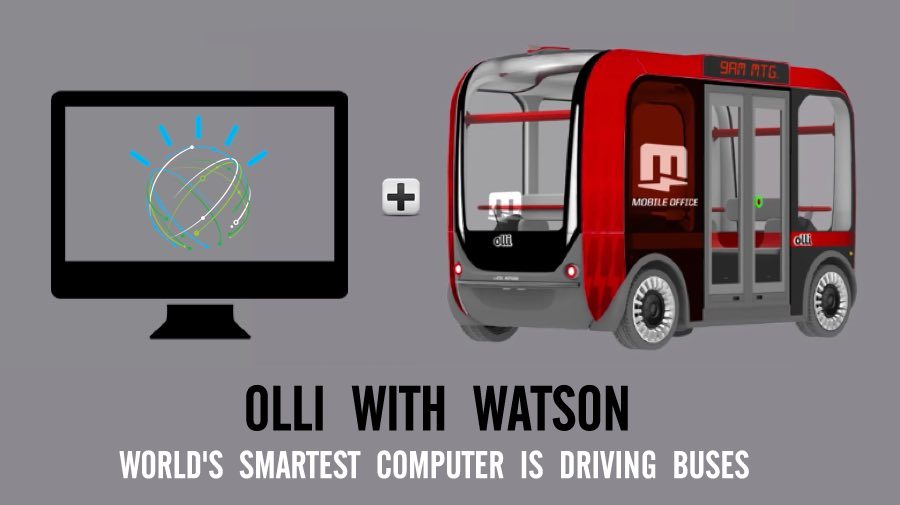 Short Bytes: Local Motors has partnered with IBM's Watson platform to launch its self-driving electric buses. These on-demand buses are now running on the roads of Washington DC, providing a natural and interactive experience to the passengers using Watson's APIs
D
o you remember the world's first 3D-printed car "
The Strati
"? Local Motors, the company that achieved this milestone in 44 hours, is here with another amazing invention.
This startup has created a new 3D-printed vehicle called Olli, which is basically a 3D-printed self-driving bus that uses the world's smartest computer to carry people and drop at their desired destination.
With a partnership with IBM's supercomputing platform Watson, this on-demand minibus is being used on public roads in Washington DC. Later this year, Olli is supposed to rule the roads of Vegas and Miami-Dade county.
Thie electric vehicle can carry up to 12 people and promises to offer a much-needed safe and clean transportation.
Also Read: NASA Team Moves Closer To Building A 3D Printed Rocket Engine
Olli with Watson also marks IBM's entry into the self-driving vehicles' world.
To provide a natural interaction environment to the passengers, Olli comes with IBM Watson Internet of Things for Automotive. People will be able to talk to Olli about how the bus works, why Olli is making some particular choice, or where is the bus going.
Using the data from various sensors in the bus, the user experience and the vehicle safety is improved. People can also enquire about the popular places to visit in the neighbourhood and get restaurant recommendations.
To perform these interactive functions, Olli uses 4 IBM developer APIs — Natural Language Classifier, Speech to Text, Text to Speech, and Entity Extraction.
You can know more about Olli with Watson here.
Did you find this article interesting? Don't forget to drop your feedback in the comments section below.