One of the most welcomed features of WhatsApp was the ability to delete the messages. Within a window of a few minutes, people can rethink whether they should have hit the send button.
Now, WhatsApp is about to take it to the next level. As reported by WABetaInfo, the Facebook-owned instant messaging app is about to add support for self-destructing messages. That means the WhatsApp messages that you send will get deleted automatically after a specified period of time.
However, WhatsApp won't be the first messaging app to do so. Its rivals, including Telegram and Snapchat, already have the auto-delete functionality built-in. Similarly, Google also added the self-destructing functionality to Gmail, where users can set the amount of time after which the recipient can't access the email.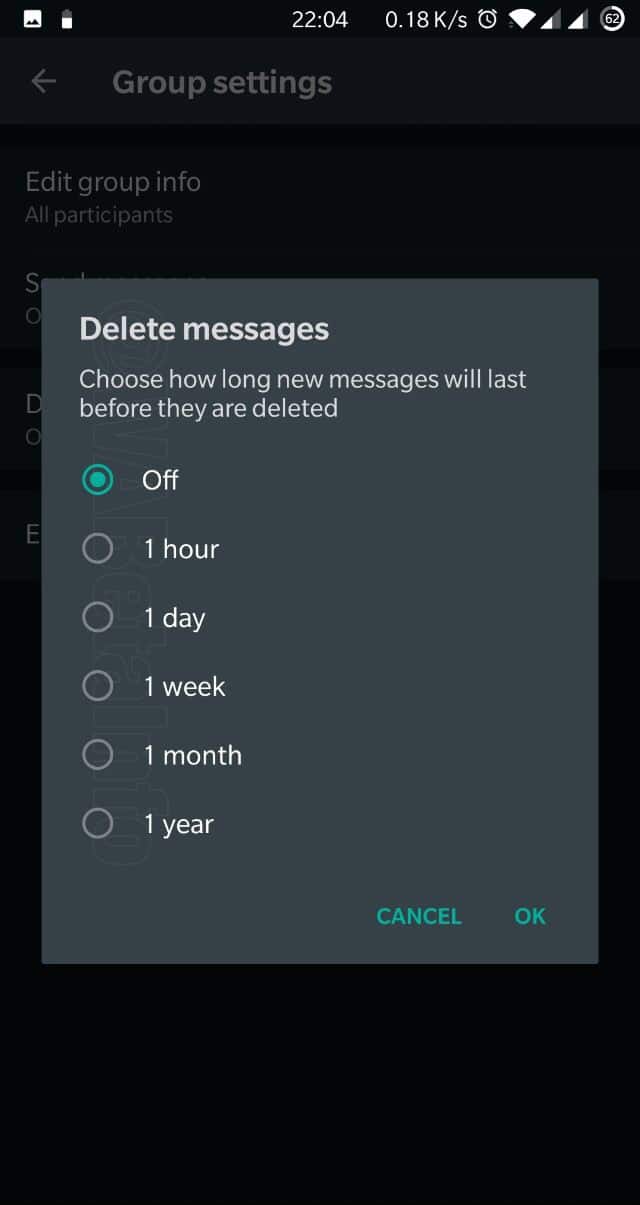 Anyway, given WhatsApp's immense popularity, self-destructing messages would benefit an even bigger user base.
The said feature is currently available in the beta builds of WhatsApp. It was earlier called Disappearing Messages, but now with beta version 2.19.348, it has a less apt name Delete Messages.
People can send self-destructing messages to both their friends, as well as groups. However, group admins would have the control for enabling/disabling the feature.
As far as the time frame is concerned, you can time your WhatsApp messages to get deleted as long as after one year. We can expect the self-destructing messages to land on WhatsApp's stable version sometime next year.
via MSPowerUser