Google is doing a massive update as part of its link sharing security and replacing all old links with new ones. This means that all old YouTube and Google Drive links made before 2017 will be replaced as part of this Google security update. This is a part of a company-wide initiative to make file sharing more secure.
However, users need to change some settings for these, or else they will become dead links. Unlisted YouTube videos uploaded before January 1, 2017, will become private after this change. On the other hand, Google Drive will need resource keys to access the files, only for those who haven't opened the files before. Those who have access to the files and have opened it before will not need these resource keys and can normally access them.
Google Drive Security Update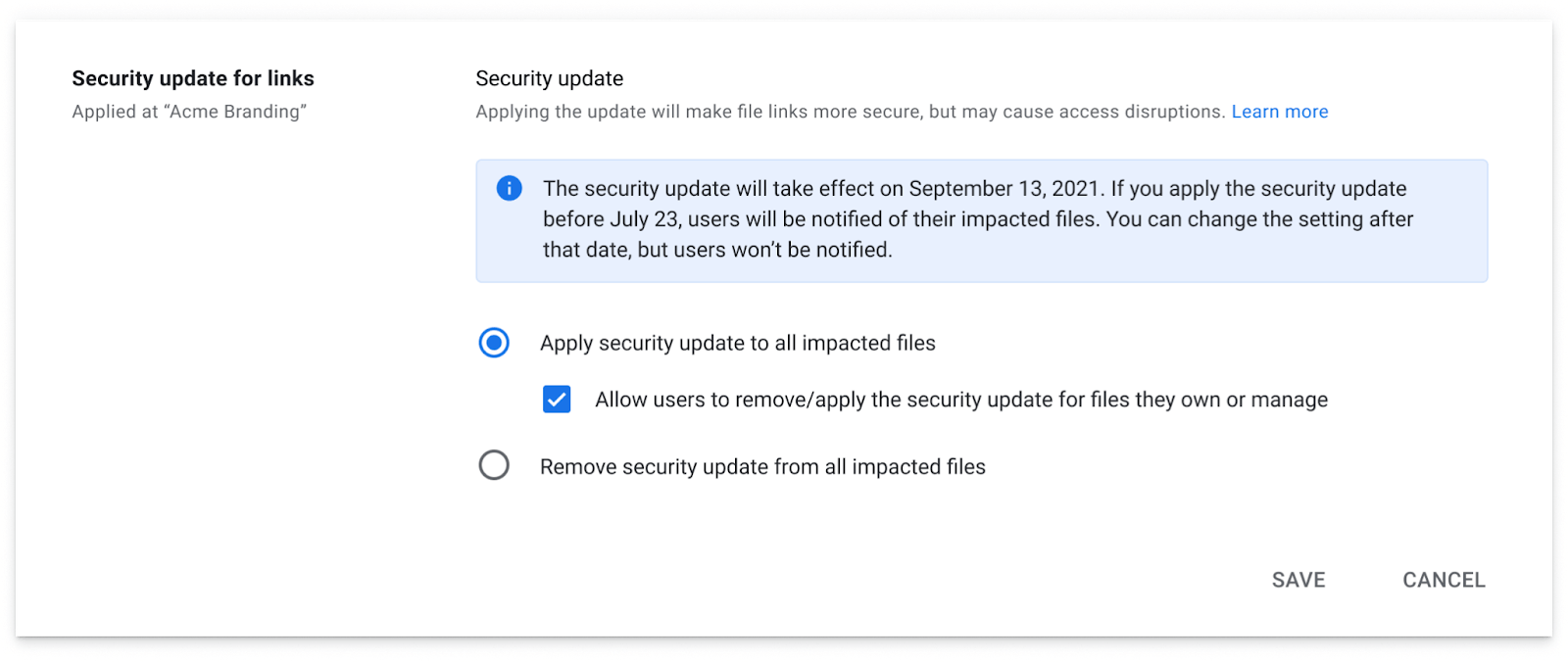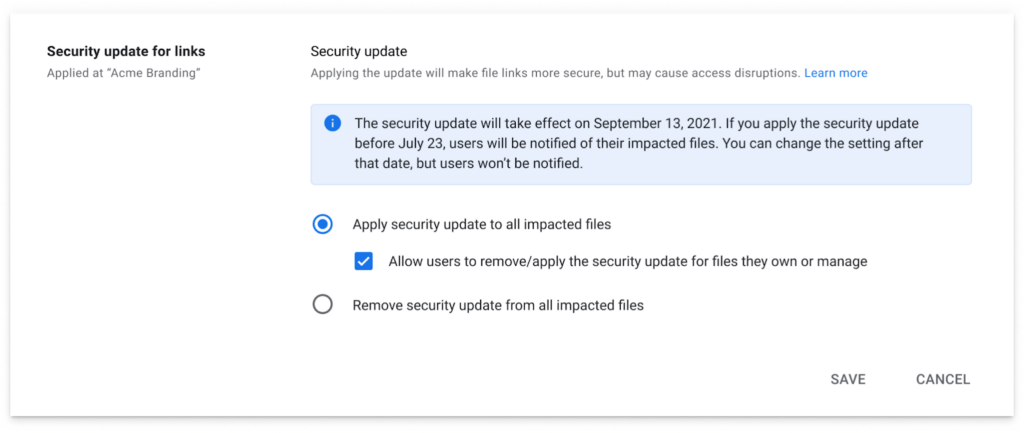 This update will significantly impact both admin and end-user experiences. The update will add a resource key to sharing links. Users who haven't viewed the file before will have to use a URL containing the resource key to gain access. Those who have viewed the file before or have direct access will not need the resource key.
But how will it affect different users?
Users with personal accounts: Users who are not part of a Google Workspace domain will receive a notification from Google Drive to inform them of their impacted files starting July 26, 2021. They will then have the option to remove the security update or go through with it until September 13, 2021. These users can determine how the update is applied to their files.
Admins(Workspace): Using the Alert Center, admins can see how many users, folders, shared drives, and files will be affected by this update. They can either go ahead with the security update or opt out of it before July 23.
End-users(Workspace): Users who own or manage impacted files will receive an email notification starting July 26, 2021. End-users can either go ahead with the security update or opt out of it before September 13. That is if permitted by their admin.
Developers: Items with a Drive API permission with type=domain or type=anyone, where withLink=true (v2) or allowFileDiscovery=false (v3), will be affected. In addition to the item ID, your application may now also need a resource key to access these items.
YouTube Security Update
There are four things that users can do that will affect their videos directly with this update.
Do nothing: Youtube will set any Unlisted videos uploaded before 2017 to "Private" starting July 23. Private videos can only be seen by you and up to 50 people you choose. Any link previously used to embed or share them as Unlisted will no longer work.
Opt-out of this change: To opt-out, please fill out this form by July 23, 2021. If you don't, then your Unlisted videos embedded on third-party sites or shared on social media will stop working. But by opting out, your existing links will continue working as before, but they won't benefit from the security update.
Make your Unlisted video public: You can also make your Unlisted videos uploaded before 2017 "Public," and they will be visible to anyone using YouTube. This will send a notification to all your subscribers, but you can change this in the setting in the YouTube creator studio.
Reupload as a new Unlisted video: You can also re-upload these older videos as Unlisted under the new system to benefit from the security update. However, data associated with the original upload, like views or comments, won't transfer. Any embedded videos using the old link would also need to be updated to the new video URL.
Note: You can download your videos directly from YouTube creator studio at either 360p or 720p. If you want a higher-quality version of the file, you can use Google Takeout.