Recently, Call of Duty Mobile released the Season 7 update for its test servers. The amount of content that came with the update left Call of Duty Mobile fans excited for the next season. So far, it looks Season 7 is going to be the most crucial season for COD Mobile; not just because of the new content, but also because of the mysterious storyline.
The Season 7 beta update expanded the Battle Royale 'Isolated' map with multiple new locations in Call of Duty Mobile. However, the beta update also brought in a few secrets with it.
For instance, following the update, several players spotted a secret bunker in the Black market, which is one of the new locations in the 'Isolated' map.
Despite being locked, the curious players found several workarounds to get inside the secret bunker in Call of Duty Mobile beta. And what they saw inside the bunker was too spooky.
Hidden Bunker In Call of Duty Mobile Season 7 Beta
Firstly, the secret bunker has pictures of multiple known Call of Duty Mobile locations like the Farm, Bus Station, Nuclear Plant, etc. However, what's confusing about those pictures is that they all flaunt a post-apocalyptic setting.
Also, in the bunker, there is a highlighted map of Launch Base, a location in Call of Duty Mobile Battle Royale map.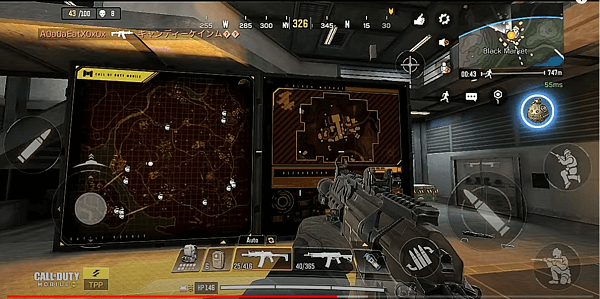 Now, the question is, why the bunker is putting the spotlight on Launch Base? Well, maybe because Launch Base is going to be the center for Season 7's storyline. It might be possible that the missile in the Launch Base will have something to do with it.
With the secret bunker and missiles, there's a possibility that Call of Duty Mobile is hinting at nuclear war.
Moreover, the Season 4 trailer for Call of Duty Warzone put a lot of emphasis on chemical weapons and nuclear war. So, it might be that the storylines of Call of Duty Mobile and Warzone are connected in some way.