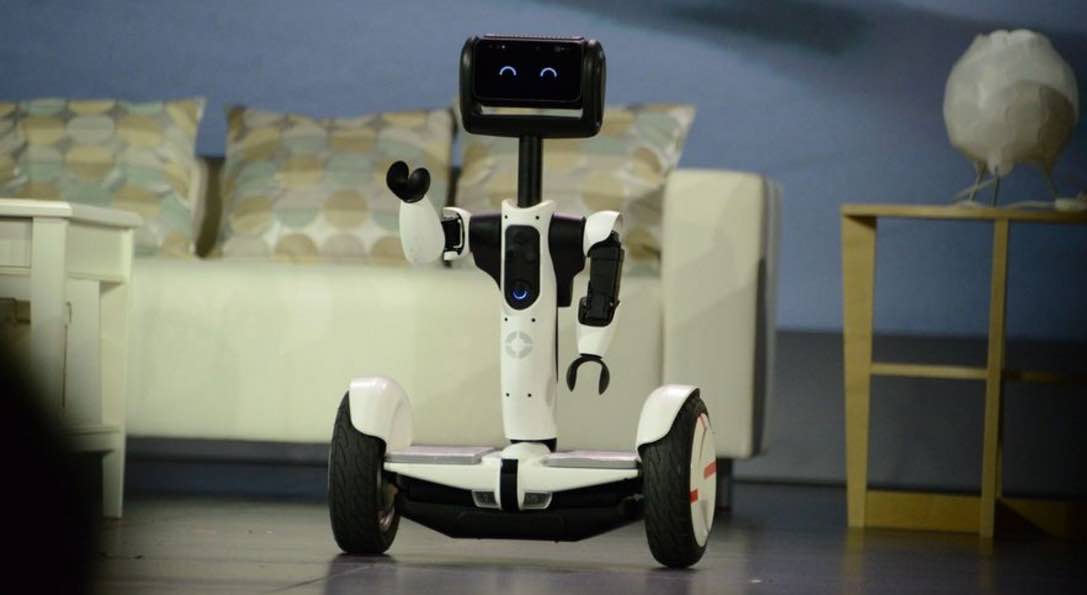 Short Bytes: Numerous scientists and technology experts have expressed their concern over the increasing automation in our industries. While it has resulted in an unprecedented rise in the production, numerous people have lost their jobs. Based upon its research, Bank of America Merrill Lynch has made a map that shows the extent of robotic invasion in major economies.
Industrial revolution changed the world in many ways that nobody imagined. With the advent of automation processes in industries, the production volumes increased and our lives become easier. With the advent of super-advanced robots, we are witnessing another revolution.
To highlight this trend, Bank of America Merrill Lynch recently unveiled a report named "Transforming World Atlas" with a series of maps. One of these maps showed which country has the highest number of operational robots.
Which country has the most operational robots?
The map shows that Japan tops the list with 310,508 operational robots, according to the data from 2012. Recently we read about the world's first hotel staffed almost entirely by robots in Nagasaki.
The US falls in the second place with 168,623 operational robots, closely followed by Germany with 161,988 robots.
The BALM team highlights that the number of global industrial robots has grown 72% and the US manufacturing jobs has fallen by 16%. This worrisome data has been cited from the International Federation of Robotics.
Also read: There's No Law For Killer Robots: A Deadly Leap In The Artificial Intelligence
7 million jobs lost due to robots
The map also tells that by 2020 about 7mn jobs will be lost and 2mn gained in 15 major emerging and developed economies. This would be a direct result of development in artificial intelligence, genetics, robotics and other technological advancements.
Take a look at the map below: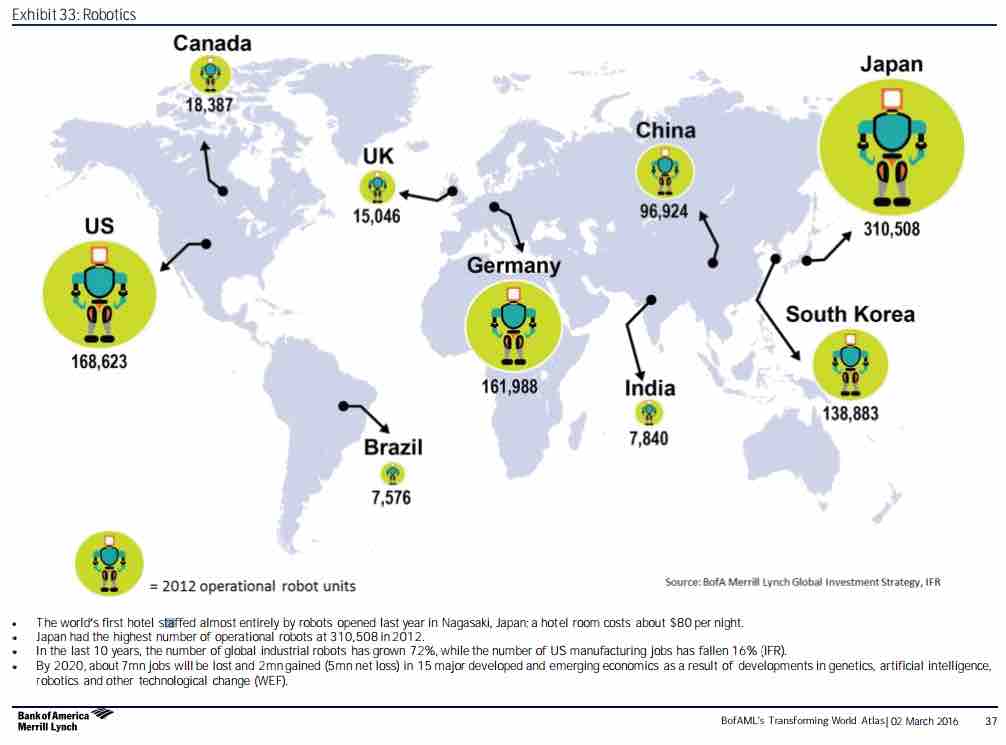 Did you find this informative map helpful? Share your views in the comments below.
You'll find these interesting: