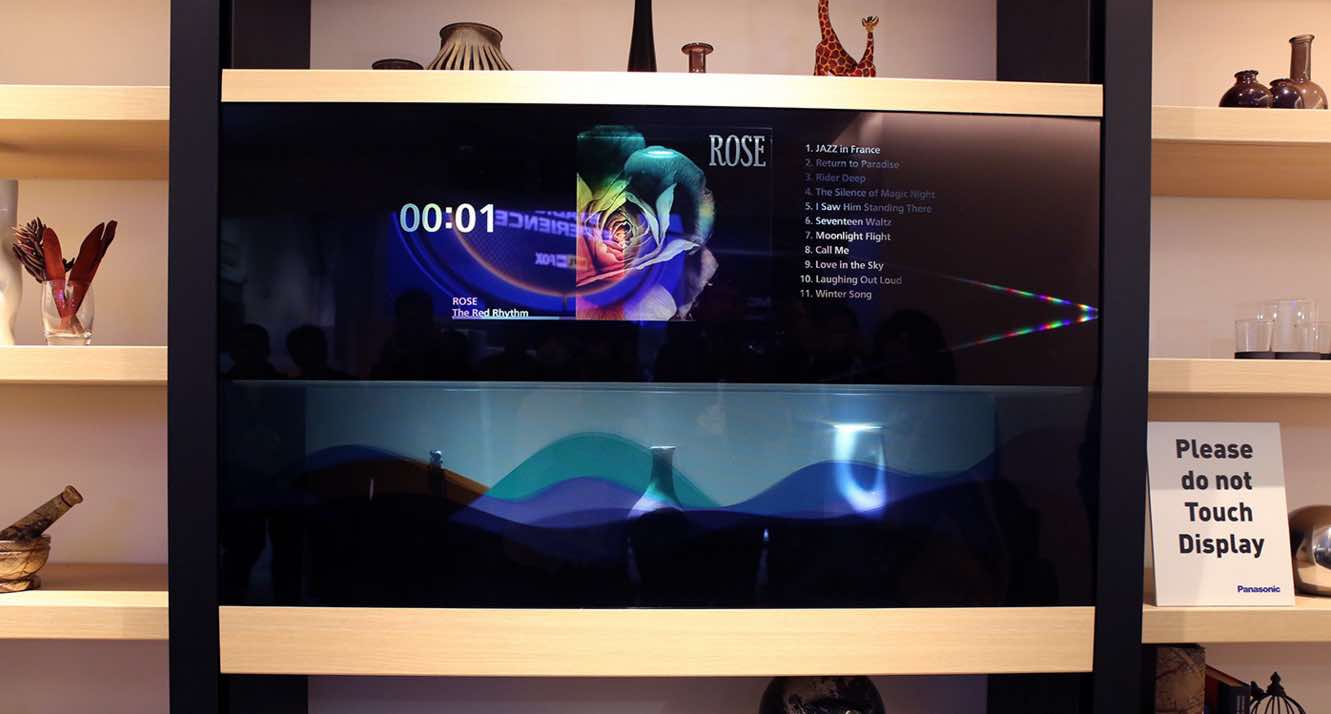 Short Bytes: At CES 2016, Panasonic revealed its prototype invisible TV which can be easily raised upon and also used as a glass shielding for the cupboards and almirah shelves. However, this is just a prototype design and Panasonic is not sure when they will bring this technology in the market. 
T
his world has seen a lot of advancements in terms of TV designing and the introduction of newer generations of TV. From flat-screen to curved screen, HD to UHD and much more. Recently at
CES 2016
, Panasonic unveiled its transparent TV screen also being called as invisible TV. The TV screen was a thin LCD panel with adjustable dimensions. The adjustable dimensions make it easier for the user to hang the TV across two living room shelves.
Panasonic invisible TV can support display of videos or still images in HD quality. Another interesting feature of the TV screen is that it can also become translucent, or make various sections opaque and transparent. For illustration, half of the screen can be used to play music and another half can be used as just as a transparent glass.
To make it appear cooler, Panasonic wants users to use motion control to control the TV. Nonetheless, the TV comes with a remote control, however using the hand motion gesture just like in Hollywood movies to operate the TV will make it look really cooler.
The biggest disappointment that users at CES 2016 faced from this TV is that it is still a prototype design and not available in the market yet. It is all experimental and Panasonic is not sure yet when they will bring this technology in the market.
Check out the Video of Panasonic Transparent TV below:
Impressed and willing to share your views? Feel free to tell us your thoughts in the comments section below.
Also read: Samsung Launched World's First Transparent and Mirrored Display
Read our complete coverage on CES2016 here.