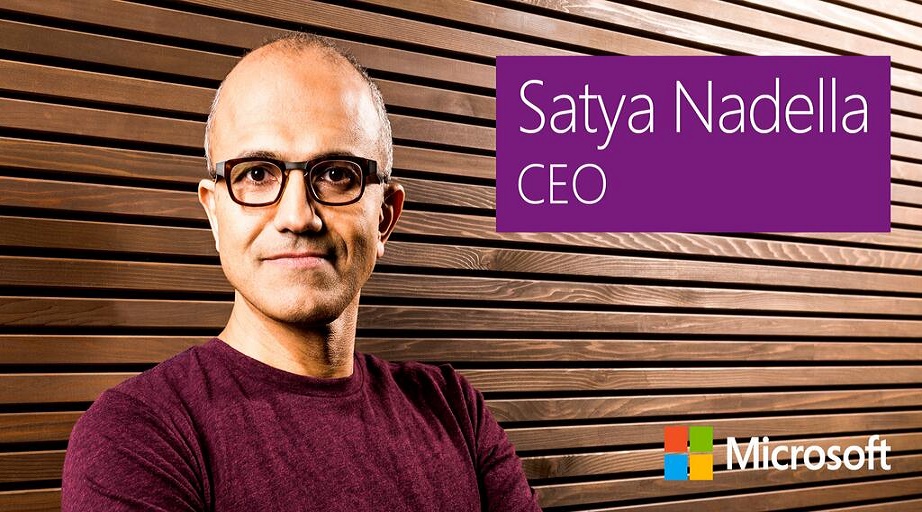 Short Bytes: Microsoft CEO Satya Nadella announced his company's plan to bring Internet connectivity to 5 lakh villages in India, thus giving a major boost to Prime Minister Modi's "Digital India" project.
A
s the Prime Minister Narendra Modi dined with Fortune 500 CEOs in New York, India was hoping for something fruitful to come out of the meeting. Mr Modi aggressively promulgated India's "Make In India" and "
Digital India
" campaign in his visit and it worked.
Microsoft CEO Satya Nadella, at San Jose, announced that his company is keen to be a part of Modi's ambitious plan of digitizing the 1.3 billion strong country. Nadella said at the dinner hosted in honour of the visiting Prime Minister, that Microsoft will help the South Asian nation connect its 500,000 villages with the company's low-cost broadband technology.
It is a major announcement since over 70 percent of India's population lives in about 6 lakh villages. Nadella revealed his plans while addressing at the dinner,"We believe that low-cost broadband connectivity coupled with the scale of cloud computing intelligence that can be harnessed from data can help drive creativity, efficiency and productivity across governments and businesses of all sizes".
Microsoft partnering with India on such a large scale could provide a huge boost to 'Digital India' mission. Nadella also hinted at investing in the infrastructure development in India as a part of the "Make In India" project.
Not just Microsoft, even Google had given Indians a chance to smile. Google's CEO Sunder Pichai announced the company's plans to bring high-speed public Wi-Fi service to 400 train stations in India which will later be extended to 300 more railway stations.
Mr. Modi also attended his first ever townhall Q&A session with Facebook CEO Mark Zuckerberg.
Modi's visit to the US and especially Silicon Valley could be considered a success on many fronts. But will the Prime Minister be able to implement the progressive ideas of the west coast in India?
What do you think? Tell us in comments below.

[/su_row]