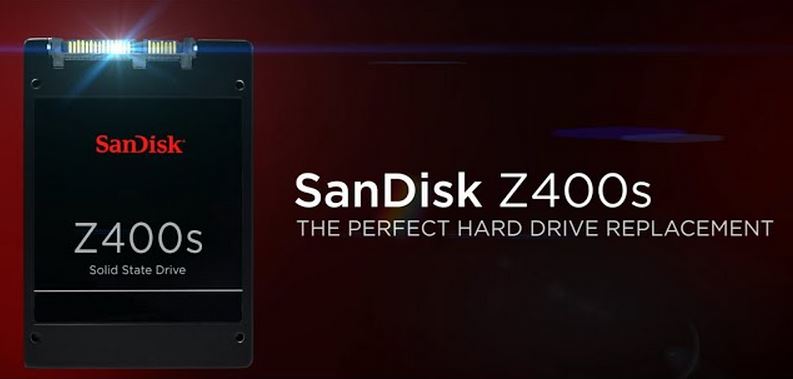 Solid-state drives are known for their speed and increasing the performance of computers as compared to the regular hard disks (HDD). But this option hasn't been a customer favorite because of its price. But, one of the biggest names in storage solutions – SanDisk – has made lightning-fast solid state drives at cheap prices.
T
he company has launched the SanDisk Z400 which is company's cheap solid state drive. Technology website
BGR
writes that this new SSD is cost-effective and delivers 20 times faster performance than usual HDDs. On the power frontier, SanDisk Z400 once again outperforms the regular HDDs and consumes about 20 times less power.
This new and reliable SSD by SanDisk is five times more reliable than regular HDDs so that you don't need to worry about your data-lapse. The SanDisk Z400 comes in a variety of formats: mSATA, 2.5-inch SATA and M.2 (2242 and 2280).
This SSD could be availed in multiple capacities: 32GB, 64GB, 128GB and 265GB. Z400 will enable sequential read and write speeds of 549MB/s and 330MB/s, and the random read and write speeds are claimed to be at 33K and 62K IOPS.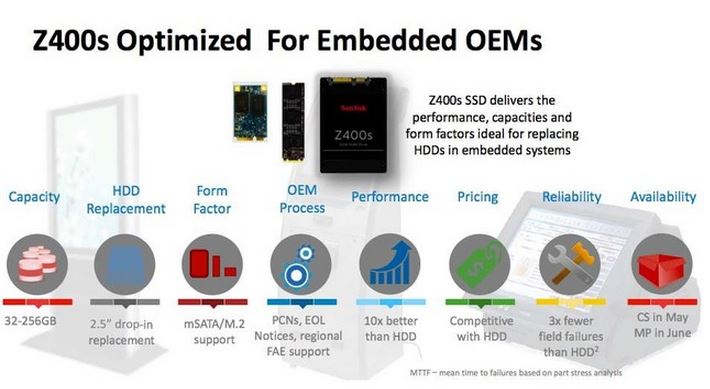 According to the SanDisk press release:
"Embedded industrial systems rely on storage's ability to execute one task consistently with minimal downtime. The Z400s can withstand up to 1.7 million hours of continual use, delivering greater stability during peak activity, underscoring its high-endurance design and reliability."
More information about the availability of SanDisk Z400 hasn't been made available by the company but it is already supplying samples to the customers. The very first cheap and reliable SanDisk SSDs will hopefully be available to the manufactures. This is still a good news as the future systems will feature solid state storage in place of regular SSDs and thus deliver better performance.
Recommended: SanDisk Launches First USB Drive for Phones with Type-C Connector