After teasing its first foldable smartphone, Samsung has been rumored to step into the gaming arena and introduce a gaming smartphone. Now, it seems like the South Korean company plans to merge the concepts and produce a foldable gaming smartphone, as hinted by a new patent.
New Samsung Patent
As per a report by LetsGoDigital, a new patent filed by Samsung at the United States Patent and Trademark Office (USPTO) displays various images of a smartphone, which can be folded in the middle to produce two halves of the smartphone.
Upon folding, the display will appear on the outside, with the ability to bend one part of the screen for physical gaming buttons on one side. The other side will come with a D-Pad, much like the yesteryear's handheld gaming consoles.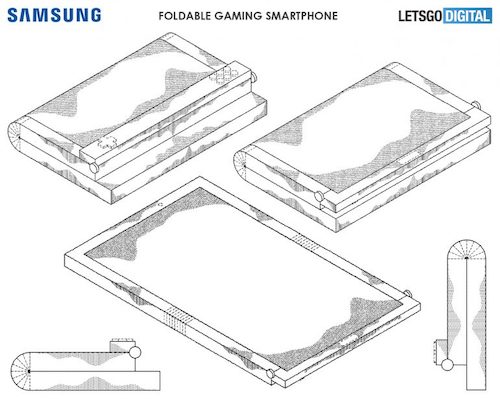 Additionally, it is expected that the physical gaming buttons could serve more functions than just gaming. However, information regarding the usability is not known.
While the patent image, as well as the 3D pictures created by LetsGoDigital, are intriguing, we are not sure if the device could be easy to use.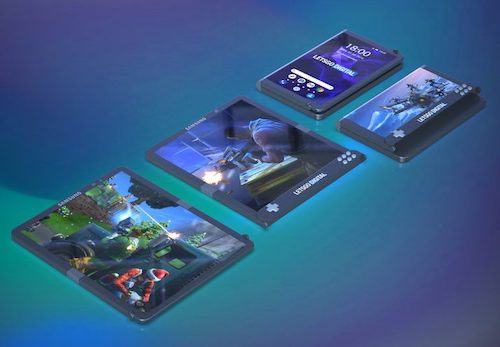 Although we lack concrete details, past rumors suggest that the Samsung gaming phone is likely to be powered by a Qualcomm Snapdragon 845 processor, coming in various RAM/ROM variants.
Additionally, the device could have the company's Water Carbon Cooling System to avoid overheating during heavy gaming sessions.
As a quick reminder, there is no word on whether or not the patent turns into a product and gets launched.
Would you be interested in a foldable gaming smartphone? Comment down with your views!