If you're a Samsung phone user, there are pretty good chances that you may have a hard time deleting the Facebook app.
According to a report by Bloomberg, some Samsung smartphone owners are facing troubles uninstalling the Facebook app. While some users found that they could disable the app, deleting the app is still impossible for them.
Several Samsung users posted similar experiences in forums, such as Android Central.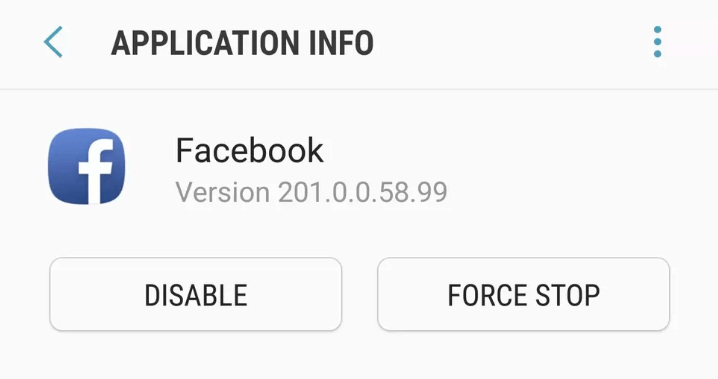 As seen in the image above, the users were presented with options like "Disable" and "Force Stop." Generally, there is an "Uninstall" option in place of Disable.
A few Samsung phones come with Facebook pre-installed on them and the mobile manufacturer has also released several apps that link its devices to Facebook.
One such app, called the Samsung Mobile, required permission to access 36 types of information about you and your friends on Facebook. It included timeline posts to your friends' photos, religious preferences, and political views.
Samsung's another app, the Galaxy S4 app, gathered less info about your friends but it did seek their birthdays, status updates, events, photos and videos.
At present, neither Samsung nor Facebook responded to the issue faced by Samsung users. However, Samsung told Bloomberg that the pre-installed Facebook app doesn't run anymore once the user has disabled it.
Whereas Facebook stated that a disabled version of their app behaves like a deleted one, and it doesn't collect data or send any information back to its servers. But considering Facebook's history, we really find it hard to believe any of it.