If you still avoid Samsung Music on your Galaxy device, this new design update might interest you and convince you to use the app again. Anyway, Samsung won't let you delete it, so you might as well give it a try.
The new update to the Galaxy App adds a bunch of changes.; Starting with the interface, the design brings simplicity to the Samsung Music App. There is a new Tab design which allows you to quickly swipe between favorites, playlists, tracks, albums and more.
Apart from the minimalistic view, the new Samsung Music app adds a Spotify tab as well. While the app doesn't actually link the two apps, you will still get playlist recommendations and information about new releases.
Sadly, the integration is only superficial. Upon searching for songs in the Spotify tab, the Samsung app diverts you to the Spotify official app. In my opinion, playing Spotify songs on Samsung Music App would have been more reasonable.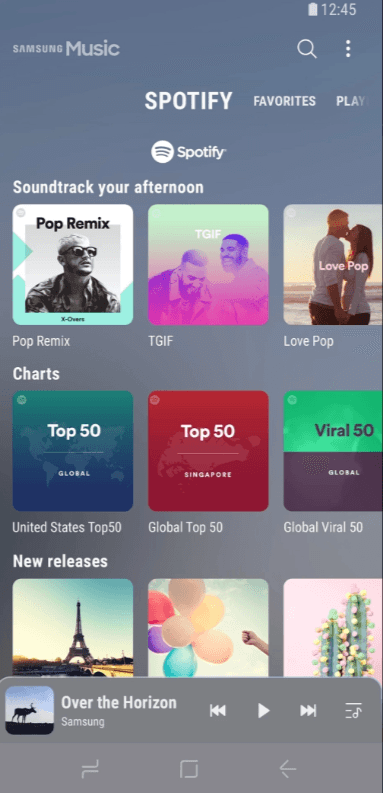 Of course, the Spotify integration is based on the fact that the streaming service is even available in your country. Nevertheless, it seems a good start on the long-term Samsung partnership with Spotify, announced at the Samsung Galaxy Note 9 event.
Samsung Music v16.2.14.14 also introduces a crossfade feature. A long-requested tweak from Samsung fans finally gets through the new update. It means when you will close the music app, the playing music will fade slowly, instead of cutting off abruptly.
You can download the new Samsung Music app from Galaxy Apps. You can also opt for the app APK from here.