Samsung has announced the launch of first Tizen based smartphone in India. It been a long time since Samsung and Intel announced its first Tizen phones and they've finally launched one.
Previous year a mid-range device was supposed to be delivered in Russia, but it got postponed later without much explanation. This time Samsung promised to deliver the Tizen based smartphones on time and they did it.
The Samsung Tizen Z1 offers a simple user interface that makes mobility easier, even for the first-time smartphone users. It also has some exclusive benefits for localized entertainment apps. Boot time and battery efficiency of the smartphone is quite good.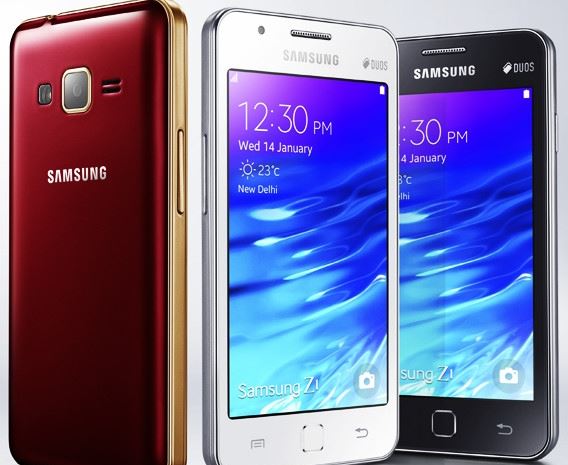 Specifications of Samsung's Tizen based Z1 smartphone:
Screen- WVGA  4inch
Camera- 3.1 Megapixel
Storage- 4GB of storage (plus a microSD slot 64GB expandable)
Processor- 1.2GHz dual-core processor
Battery- 1500mAh Battery
RAM- 768Mb
Price- 5700 Indian rupee($90)
Colour- White, Black, Red.
Note: Samsung offering 500 MB 3G data for 6 month to users
Also Read: Samsung Galaxy A7, Samsung's Skinny 8-Core Phone With Metallic Body
Although the phone have low specifications but as we said above the boot time as well as web performance of the phone is fair. Also, the deal of free 3G data sounds pretty good.
The availability of the smartphone outside India has not been announced yet.
---
 Did we miss something? Write in comments.
---