With CES 2020 going on in Las Vegas, we've already seen some highly interesting announcements from companies like AMD, Intel, and Asus. Next in line is Samsung, which will bring its new AI-based keyboard dubbed SelfieType.
Developed by Samsung's C-Lab program, famous for presenting weird and innovative tech products, SelfieType will use your smartphone's front camera to track the movement of your fingers while typing. The software deploys artificial intelligence that transfers movements to a standard QWERTY keyboard for typing.
In a video posted by Samsung's official blog, SelfieType is shown working flawlessly without any external hardware. Samsung says that its new invention will only require an RGB and front-facing smartphone camera. This new keyboard design will be helpful in typing long emails and messages which is, still, a cumbersome task with the contemporary QWERTY keyboards in smartphones.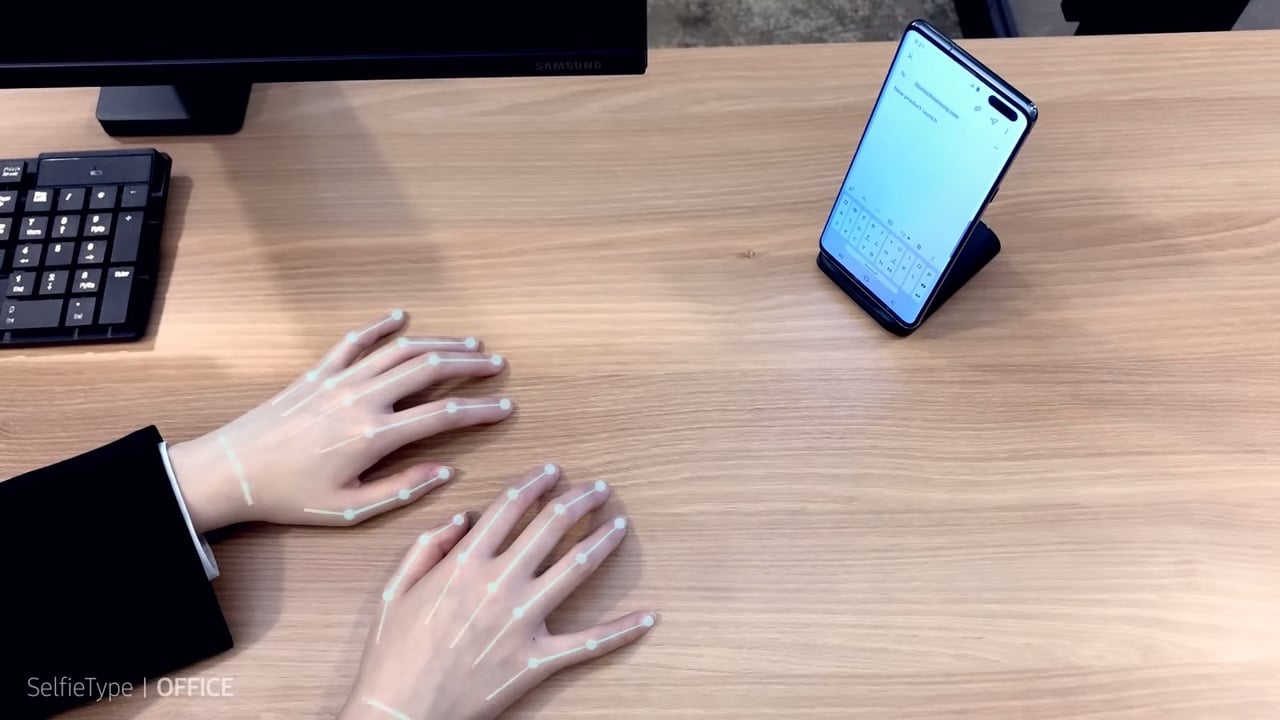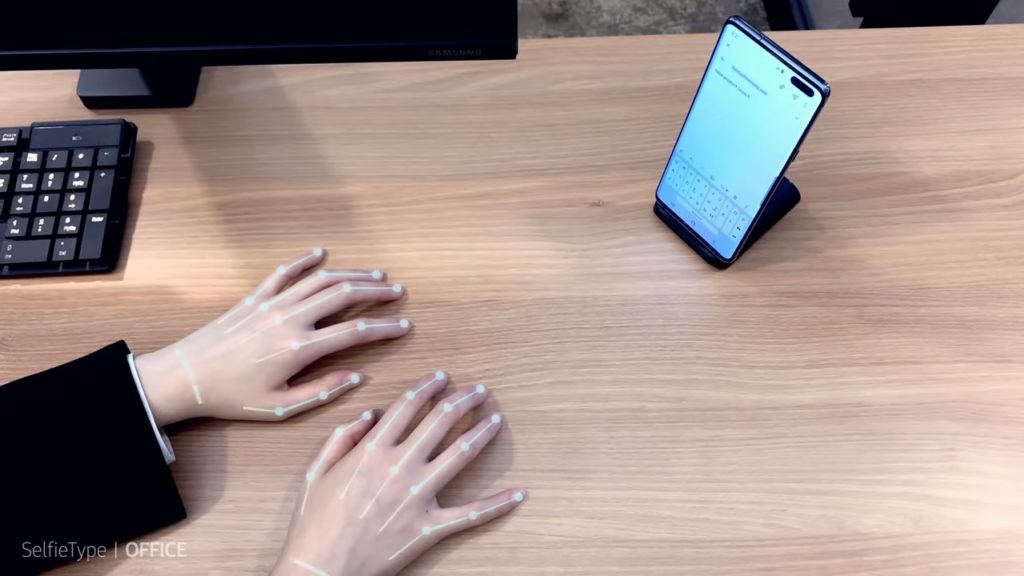 We're not sure about the technology used by SelfieType "keyboardless keyboard" as Samsung is yet to demo it. Currently, the keyboard can only type in English but the company has plans to expand it to more languages in the near future. Samsung's developers are also working to customize SelfieType to suit an individual user's typing styles.
In the past, we've seen some weird yet innovative keyboard designs from several companies. We reviewed one such keyboard named Tap Keyboard: a wearable Bluetooth keyboard that detects fingers tapped on a flat surface and sends a corresponding character or command to the paired Bluetooth device.
Now, Samsung's new keyboard sounds like an excellent smartphone keyboard alternative. We'll keep a close eye on it when Samsung demonstrates it.
For other CES 2020 related coverage, keep following Fossbytes.