A
dvanced batteries, like the ones capable of fueling an
electric car in just 5 minutes
, have only been a part of demonstrations. Traditional lithium-ion batteries have reached their limit of their charge-holding capacities which has led to numerous efforts to improve the capacity, reliability and charging speed of batteries that power our devices.
Samsung is also working on their own tech to produce batteries for devices that could charge up to five times faster than conventional alternatives.
The researchers at the SAIT (Samsung Advanced Institute of Technology) have synthesized a highly conductive material called graphene into 3D popcorn-like "graphene balls" using Silica (SiO2).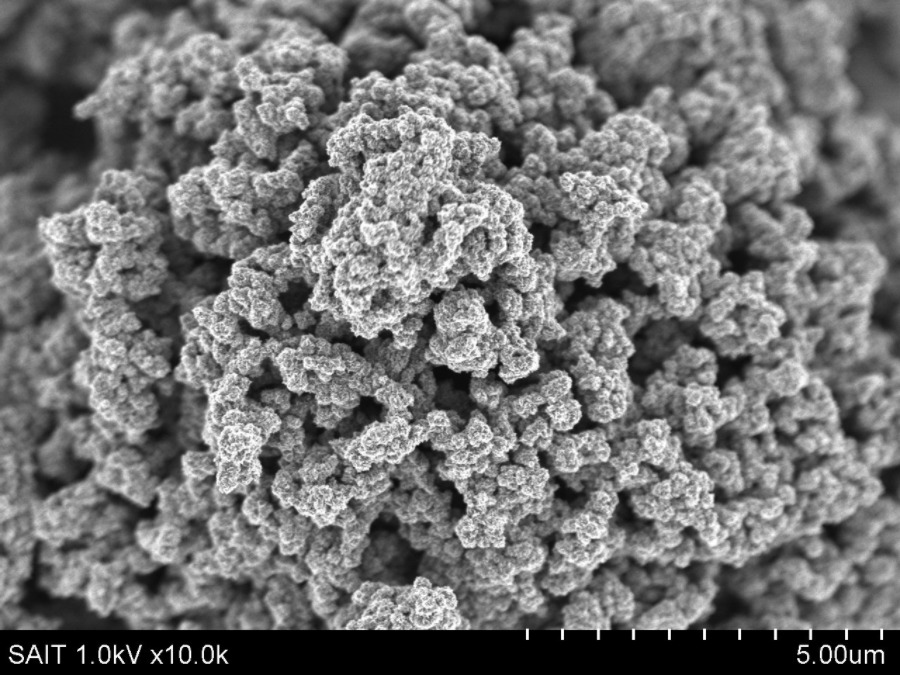 The development was conducted in collaboration with Samsung SDI and School of Chemical and Biological Engineering, Seoul National University. The researchers have filed applications for graphene ball technology patent in the US and Korea.
Graphene balls, the new material created out of the process, can increase the capacity of a battery by up to 45% than a traditional Li-ion battery. Researchers have used these balls for both anode protective layer and cathode materials in Li-ion batteries. So, it's an improved version of Li-ion cells, instead of being an entirely a new thing.
Theoretically, a graphene ball-based battery could be charged in 12 minutes. Currently, even with fast charging, it takes around an hour to fully charge a smartphone.
An advantage provided by the graphene ball battery is its ability to maintain a constant temperature of 60-degree Celcius. It is a crucial requirement for the functioning of self-driving vehicles. So, the application of the battery could include self-driving cars, in addition to smartphones and other mobile devices.
The paper titled "Graphene balls for lithium rechargeable batteries with fast charging and high volumetric energy densities" has been published in Nature Communications. You can read it using this link.