Folding phones might be the tech of the future, but at present, they come with a lot of issues. The inescapable crease is one, but also the entire plastic screen.
Glass displays have become the norm in smartphones, for the right reasons, since plastic is susceptible to easy scratches. Folding phones, unfortunately, can't have a folding glass or so as we thought.
At the Unpacked event last week, Samsung said the Galaxy Z Flip features "Ultra-Thin Glass" that is "first-ever folding glass screen on a Galaxy." But after witnessing the JerryRigEverything durability test of Galaxy Z flip, the claim appears to be a marketing strategy.
Scratches on Galaxy Z Flip
As per the video, Jerry manages to leave scratches on Flip's screen far earlier than the actual glass would. For those who don't know, Jerry tests the resilience of a screen using Mohs's hardness picks.
In most smartphones, he gets scratches starting at a level 6, with deeper grooves at a level 7. On the Galaxy Z Flip, he got scratches at level 2 and permanent marks at level 3.
While the issue is with every foldable, including the Galaxy Fold and the Motorola Razr, they weren't advertised with an "Ultra-Thin Glass."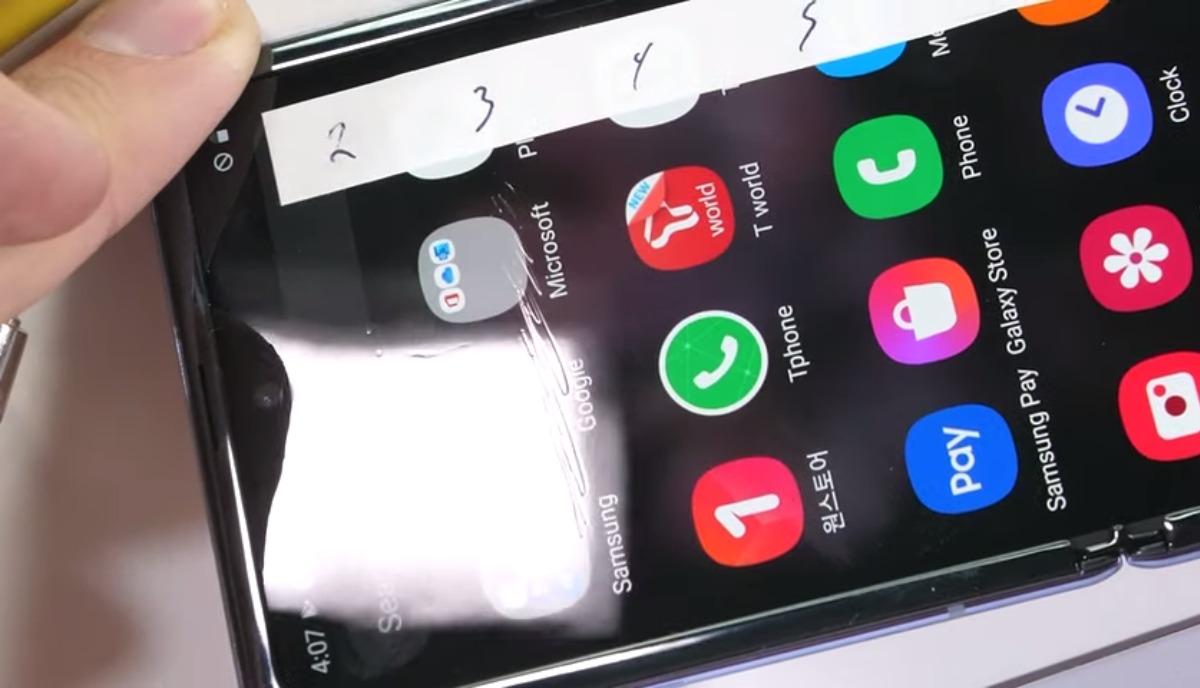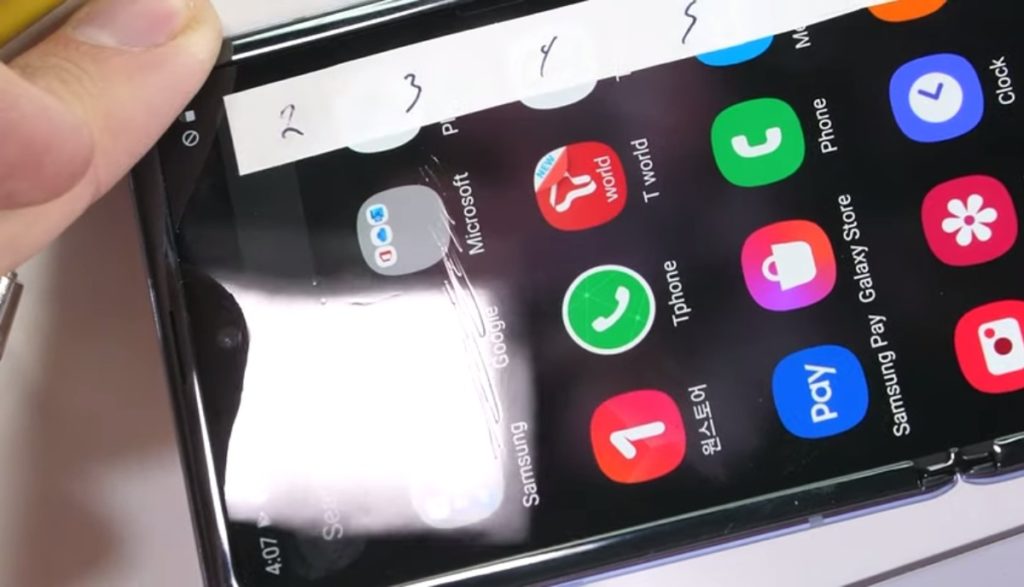 When asked for comment, Samsung said: "The Ultra-Thin Glass (UTG) technology is different from other Galaxy flagship devices. Also, Galaxy Z Flip has a protective layer on top of the UTG."
Jerry even poked holes in the "glass" screen at the end of the video, damaging the pixels along the way. "This would not happen if the screen were glass," mentions Jerry.
If a company says glass, their customer will think of a hard material…we shouldn't be calling this screen glass when clearly my fingernail is leaving marks on the surface, over and over.
According to the YouTuber, Samsung might be using a hybrid plastic polymer, with little bits of glass mixed in and simply calling it "glass."
Glass or no glass, level 2 scratches should certainly be a concern, especially when people are paying $1,380 for the technology of the future.